Engineered Air Balance Co., Inc. | Remodel | Dallas, TX
7.16.21 - Photos of the completed project,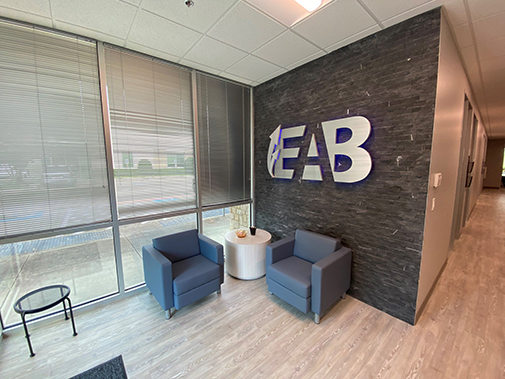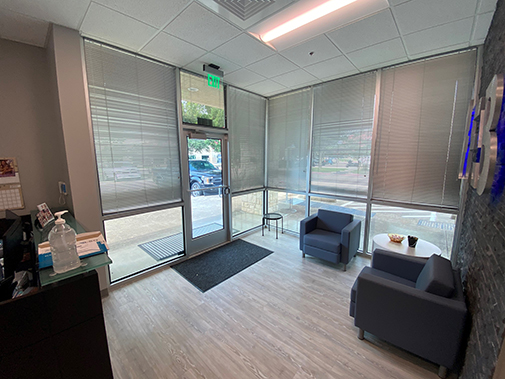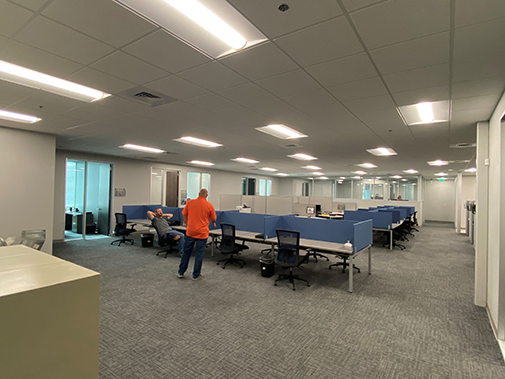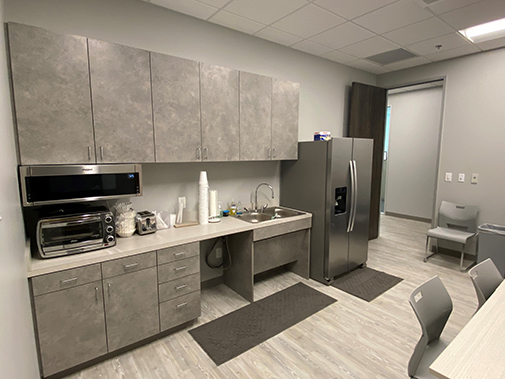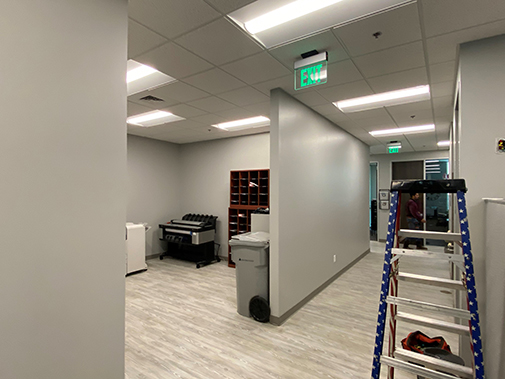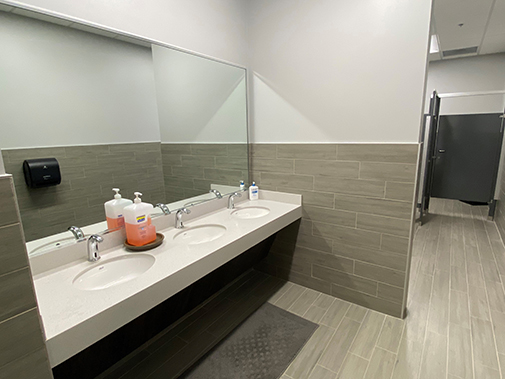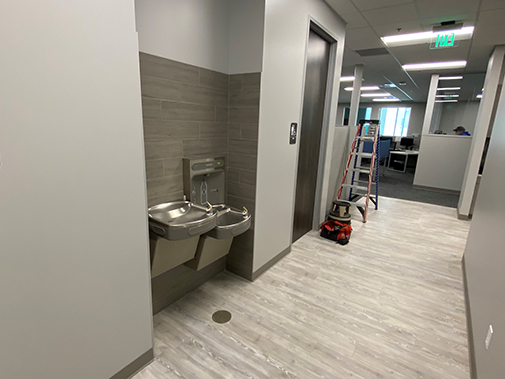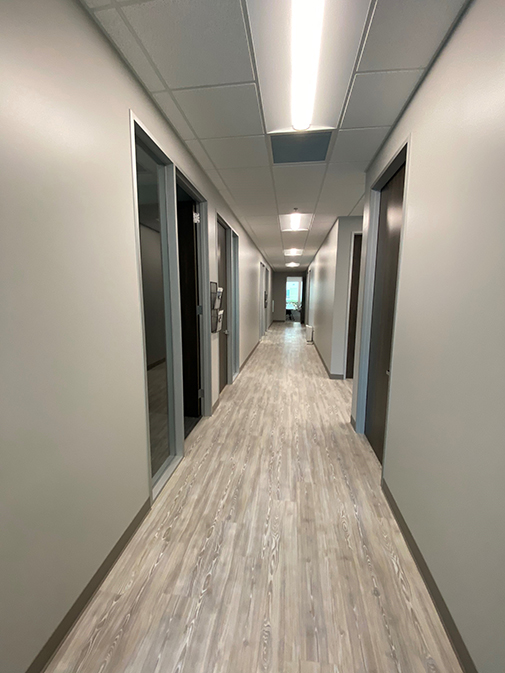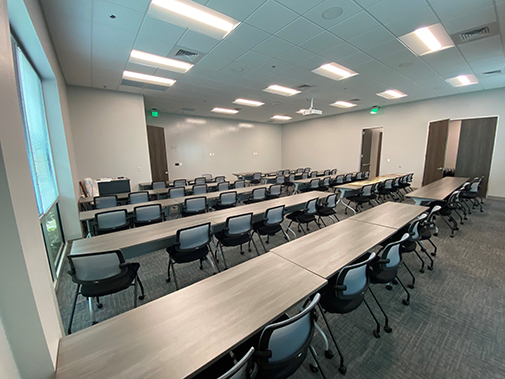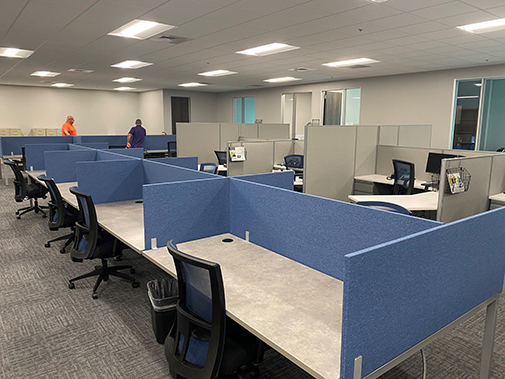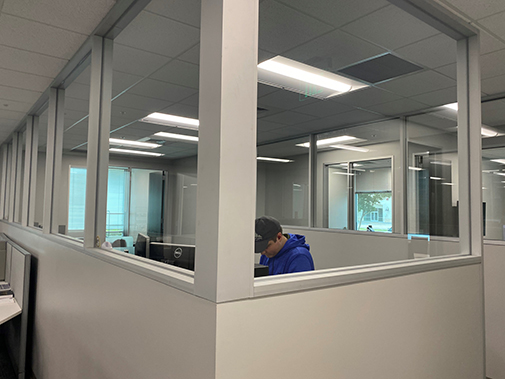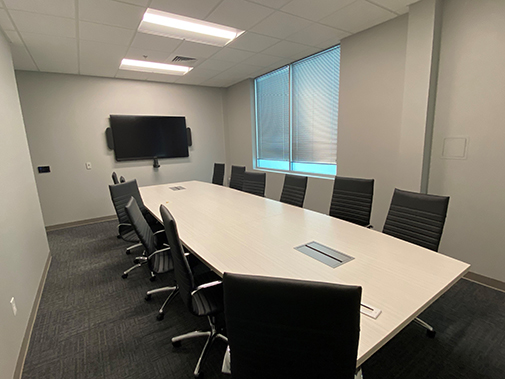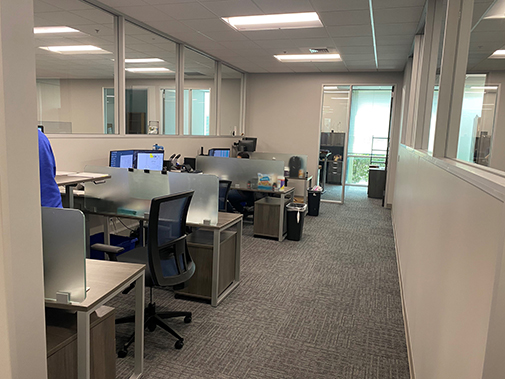 6.25.21 - Crews finished addressing the punch out items for this project.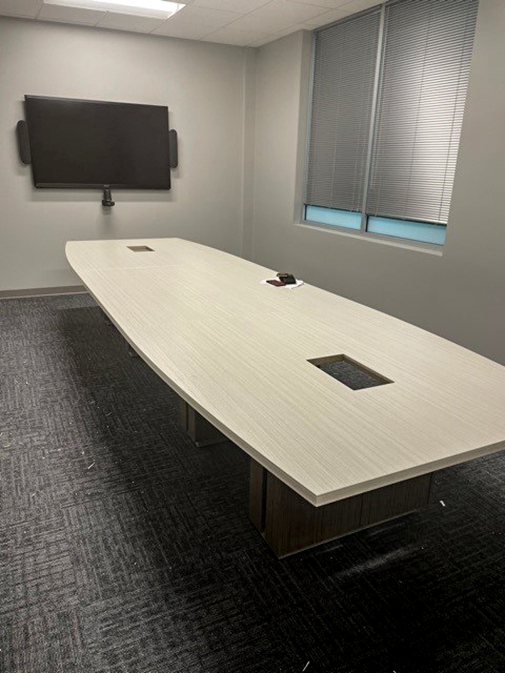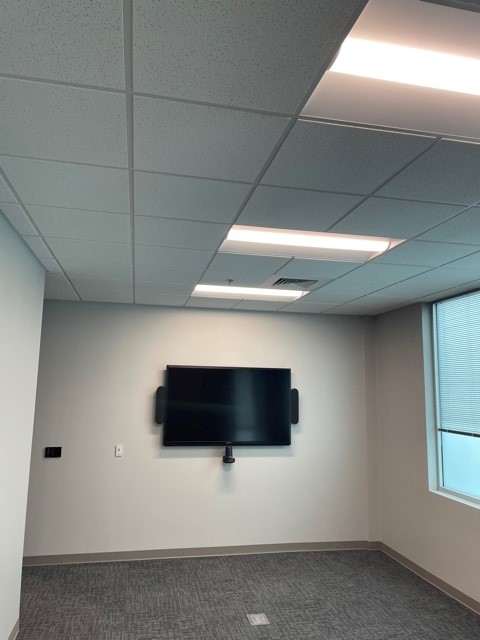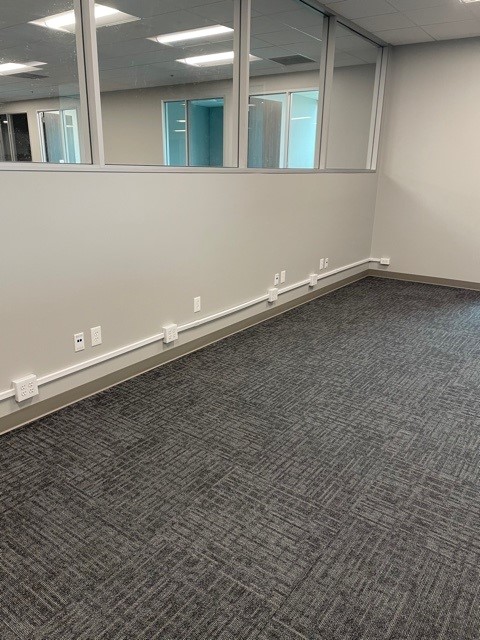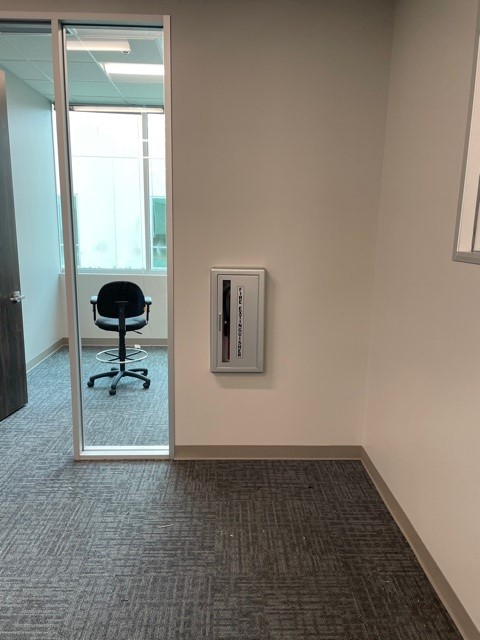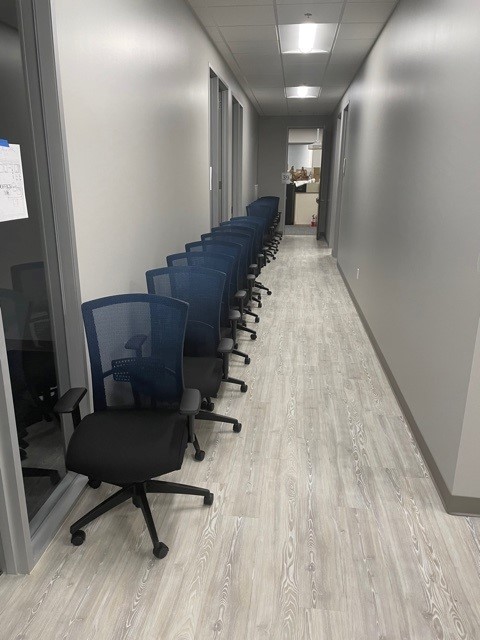 6.23.21 - Hanging generator enclosure doors and painting.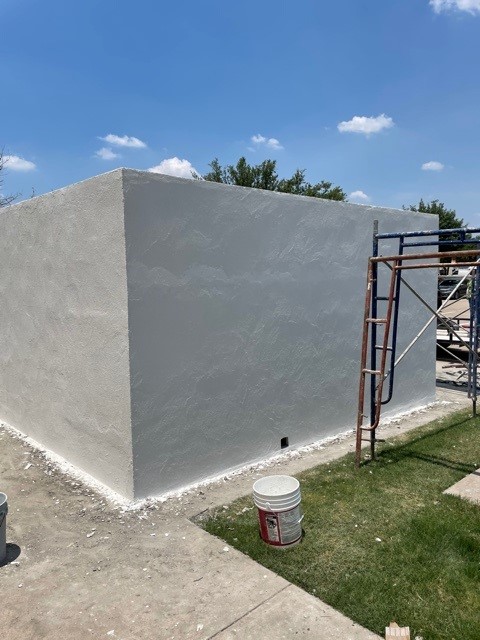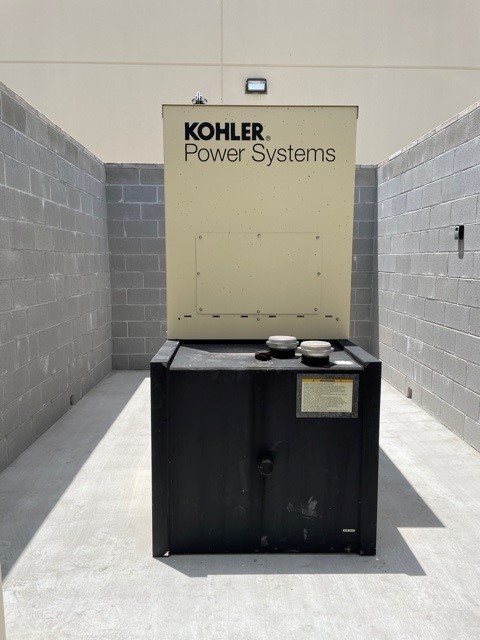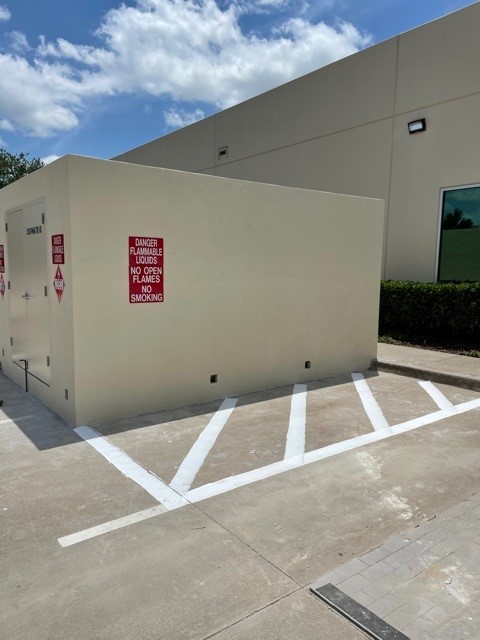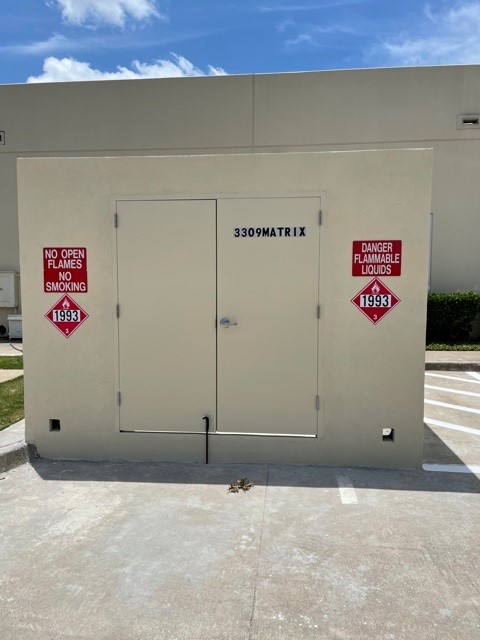 6.04.21 - Prepping for Generator pad pour,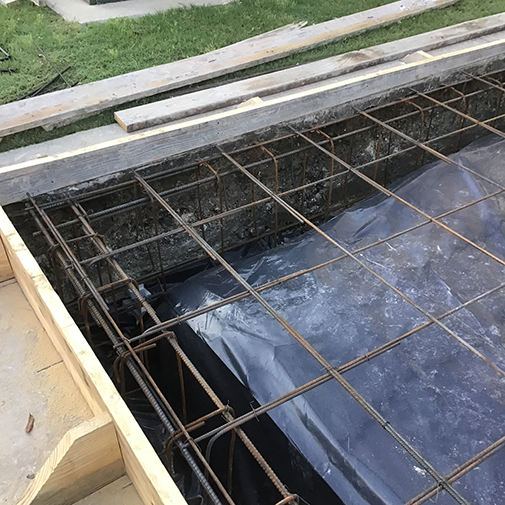 6.02.21 - Electrical final called in for tomorrow.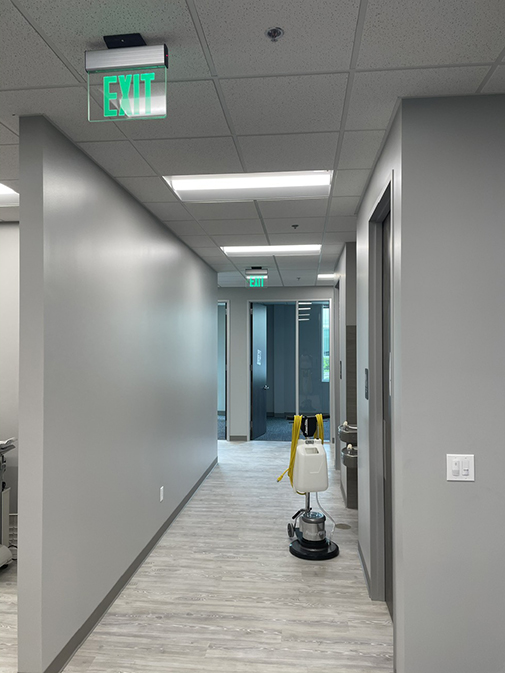 6.01.21 - Started dropping ceiling tile and began final clean. Fire Marshall performed visual and hydro test. Approved to cover ceiling.
5.29.21 - Electricians are hanging lights, hanging new exterior wall packs
5.26.21 - Passed ADA inspection. Restroom stall doors are hung with hardware installed,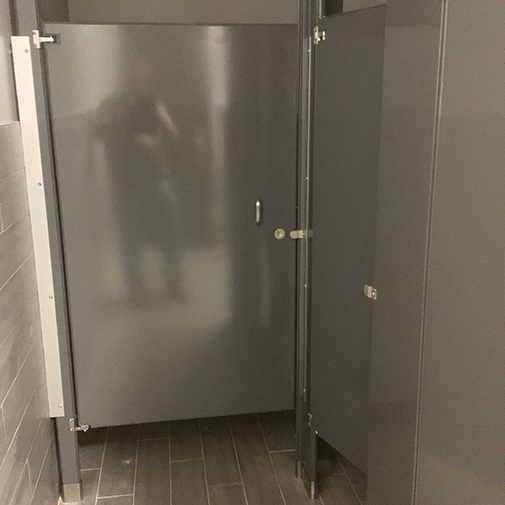 5.25.21 - Flooring crews are setting core base and addressing punch items. Fire Marshall visual is scheduled for June 1st. Furniture delivery is scheduled for June 7th.
5.24.21 - Electricians are labeling and tracing circuits. Concrete crew in to form and pour lab trough.
5.20.21 - Painters are painting out the walls. Plumber added a check valve on the circulating line. Electricians installed wiremold and plates.
5.19.21 - Crews are setting all window blinds. Painters are painting out all walls.
5.17.21 - Restroom mirrors are installed. Bad gaskets have been relaced on exterior windows. Glass sidelites are set. Electricians are setting devices. Painters are applying final coat.
5.14.21 - Crews are installing lavatories in break room and the copy room. Plumbers are finishing their fixture installations. Electricians are setting two fixtures in the restrooms,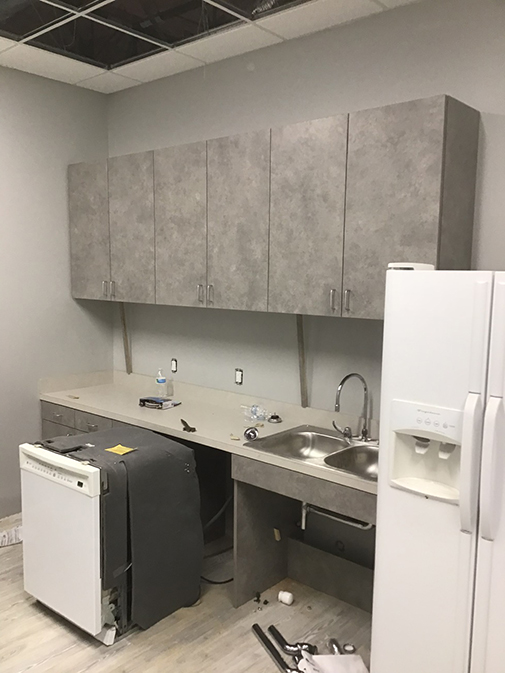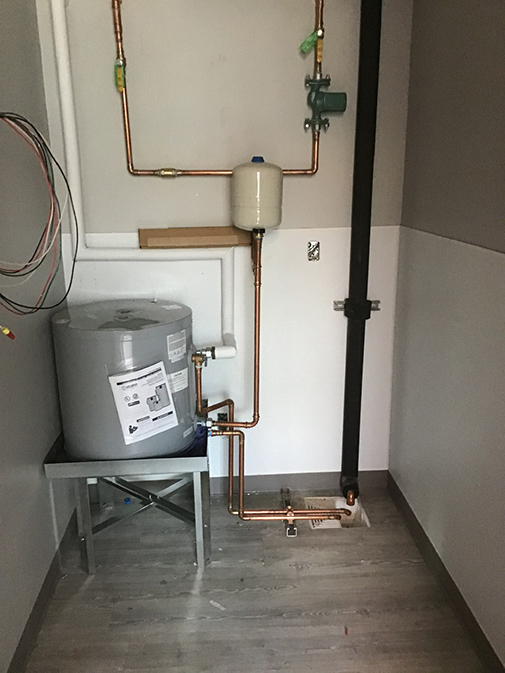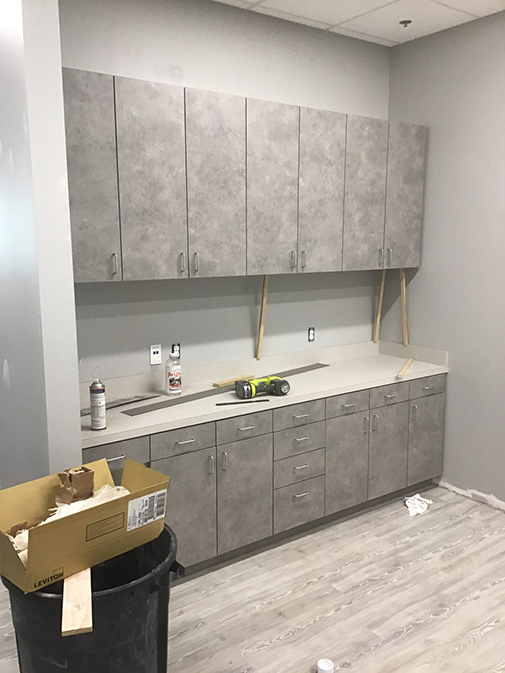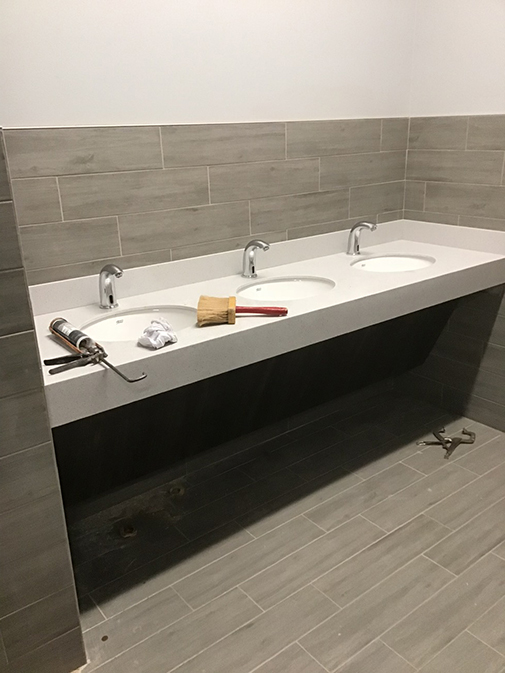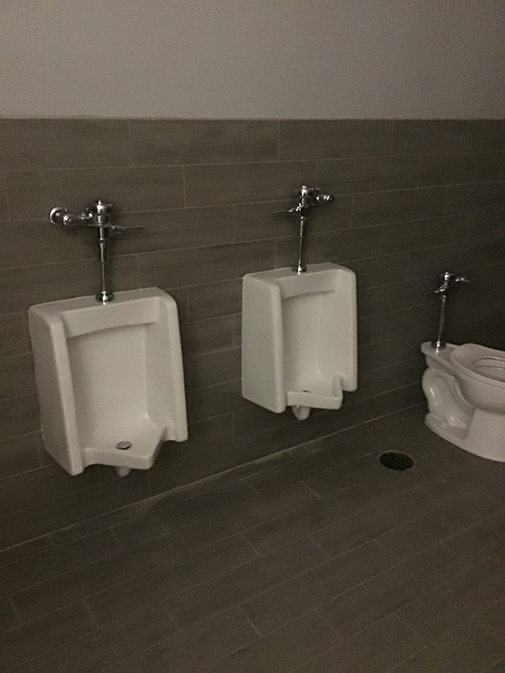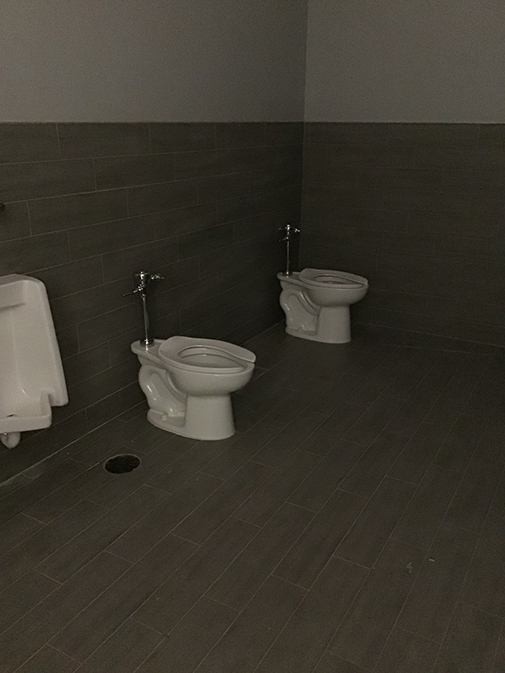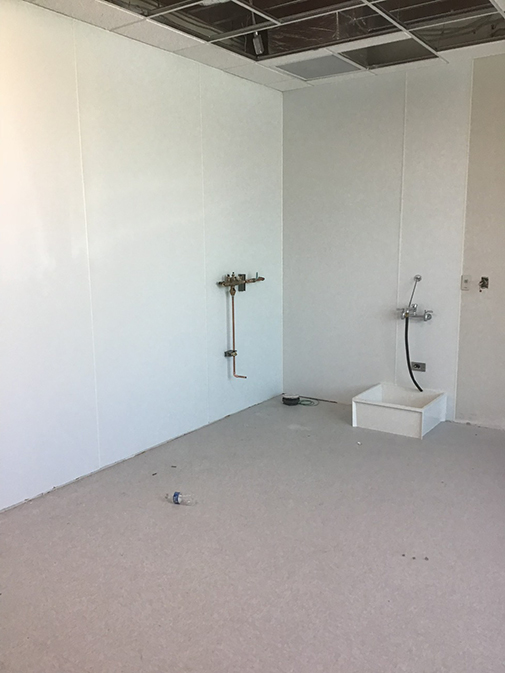 5.04.21 - Electricians are tying in the lights. Sprinkler heads are being installed. Tile installation is underway in the restrooms and front store wall. Carpet is being installed on the West side.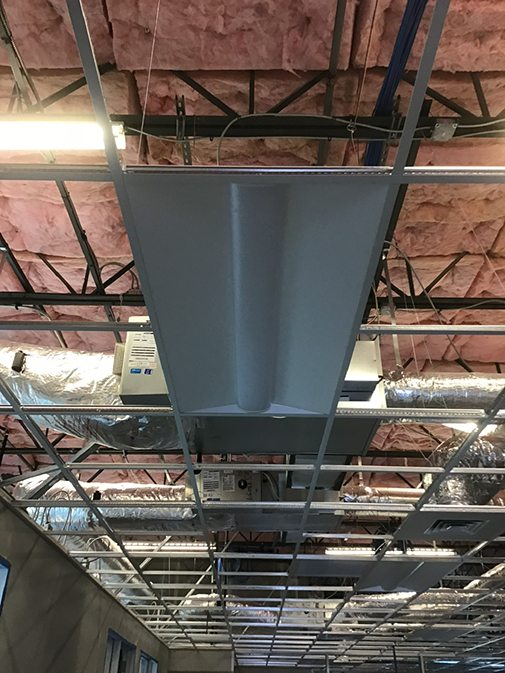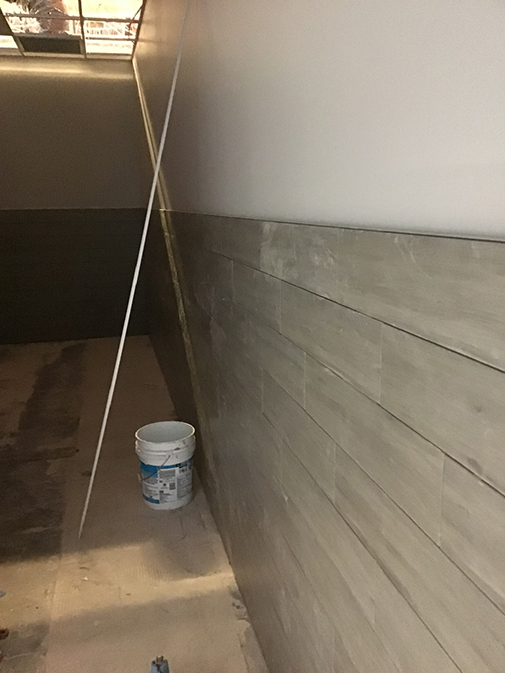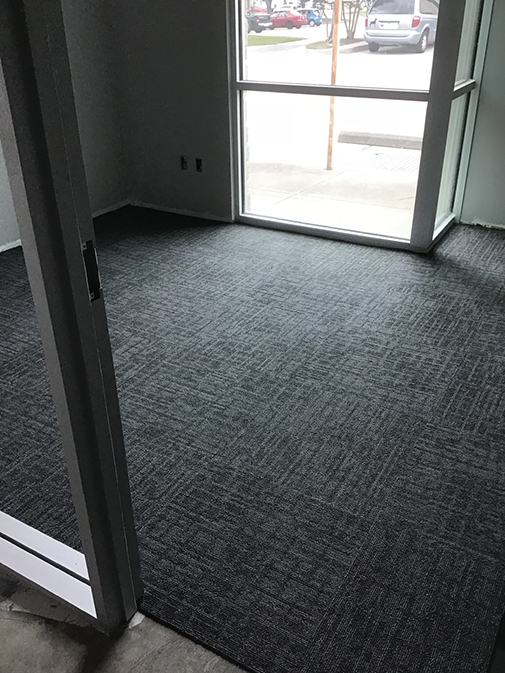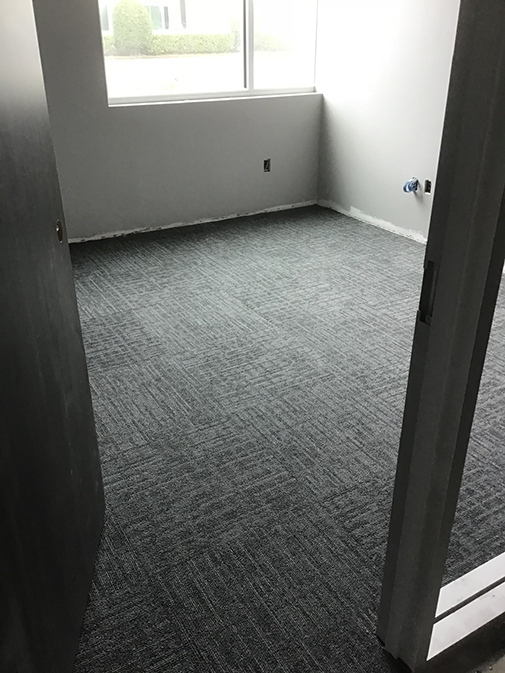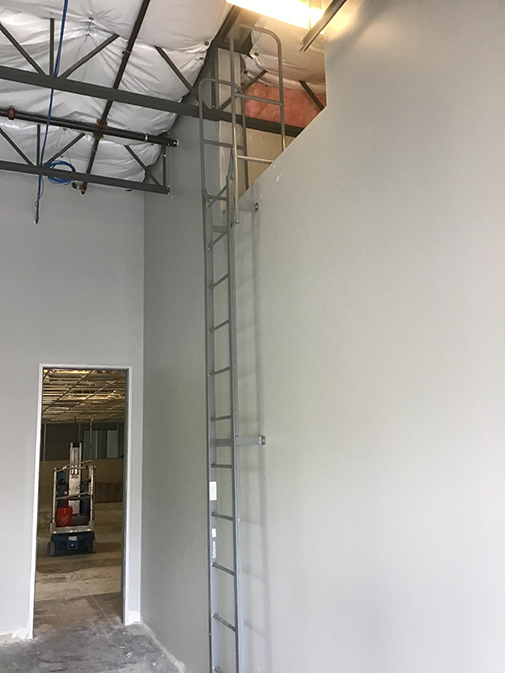 5.03.21 - HVAC removed the existing rooftop units (RTUs) and set new RTUs. They also ran condensate lines, insulated vav's and copper linesets. Electricials set light fixtures and dropped whips into fixtures, and set pub panels in the electrical room. Fire sprinklers are being installed on grid, and the ceramic tile is being installed in the restrooms, and west office areas. The roofers started cricket on the North side, and are repairing the roof areas in the NE corner,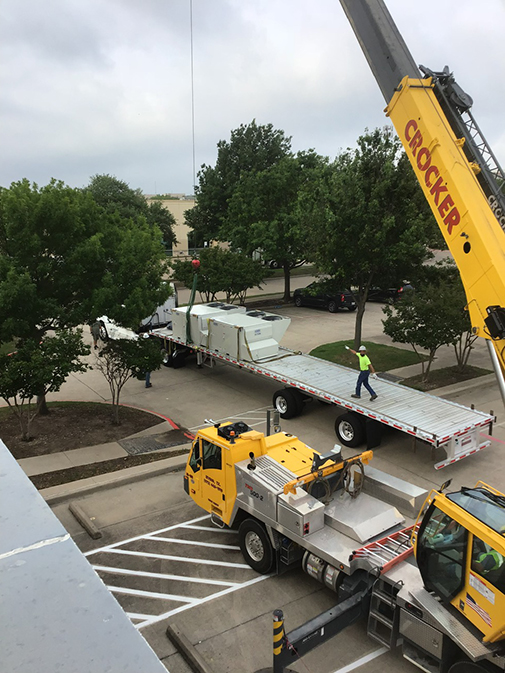 4.28.21 - Plumbing and Electrical rough-in are complete. Walls are taped and floated. Drywall crew are installing the ceiling grid. IT contractor is running data cabling,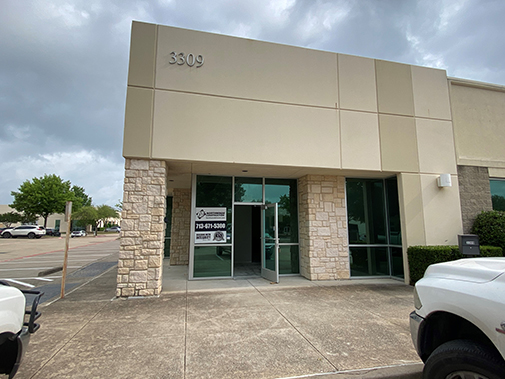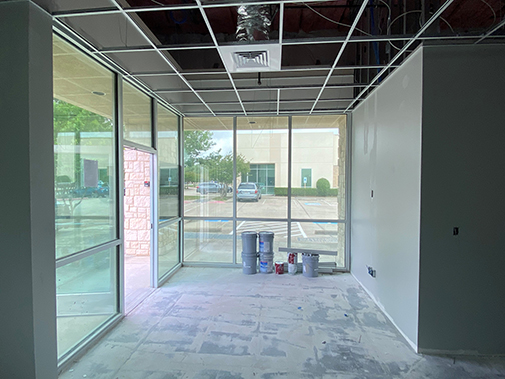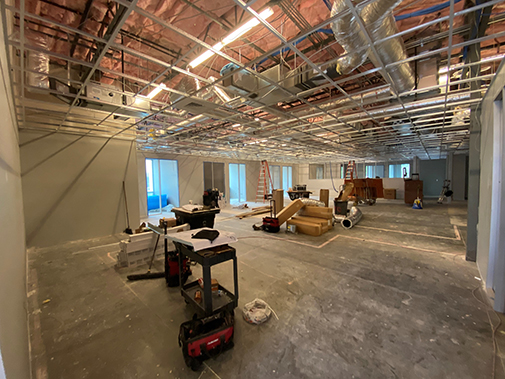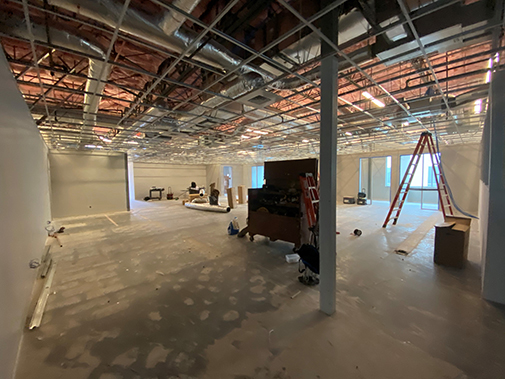 3.16.21 - Crewmen began hanging duct work, and are saw cutting areas of slab to be removed for plumbing and electrical,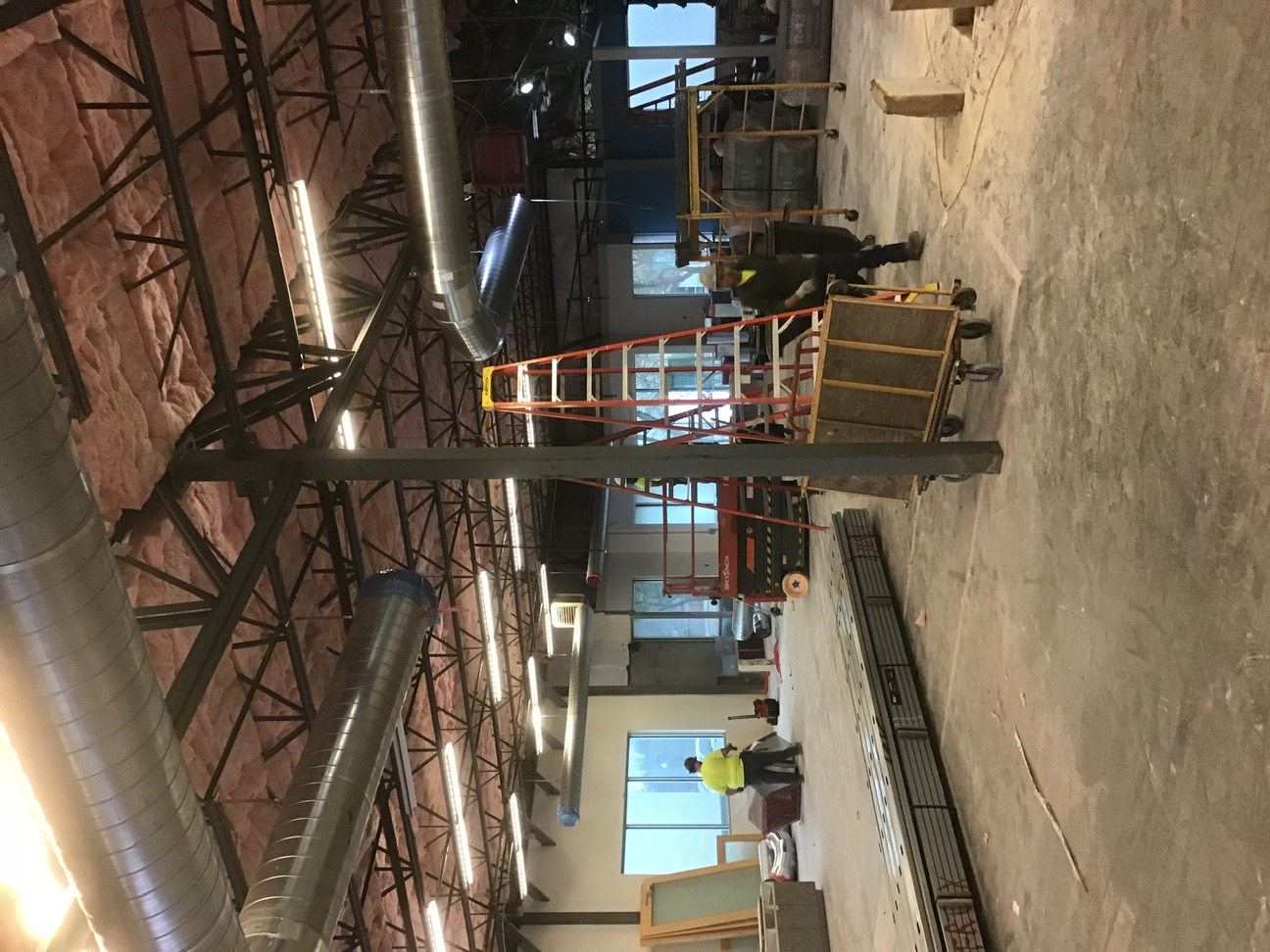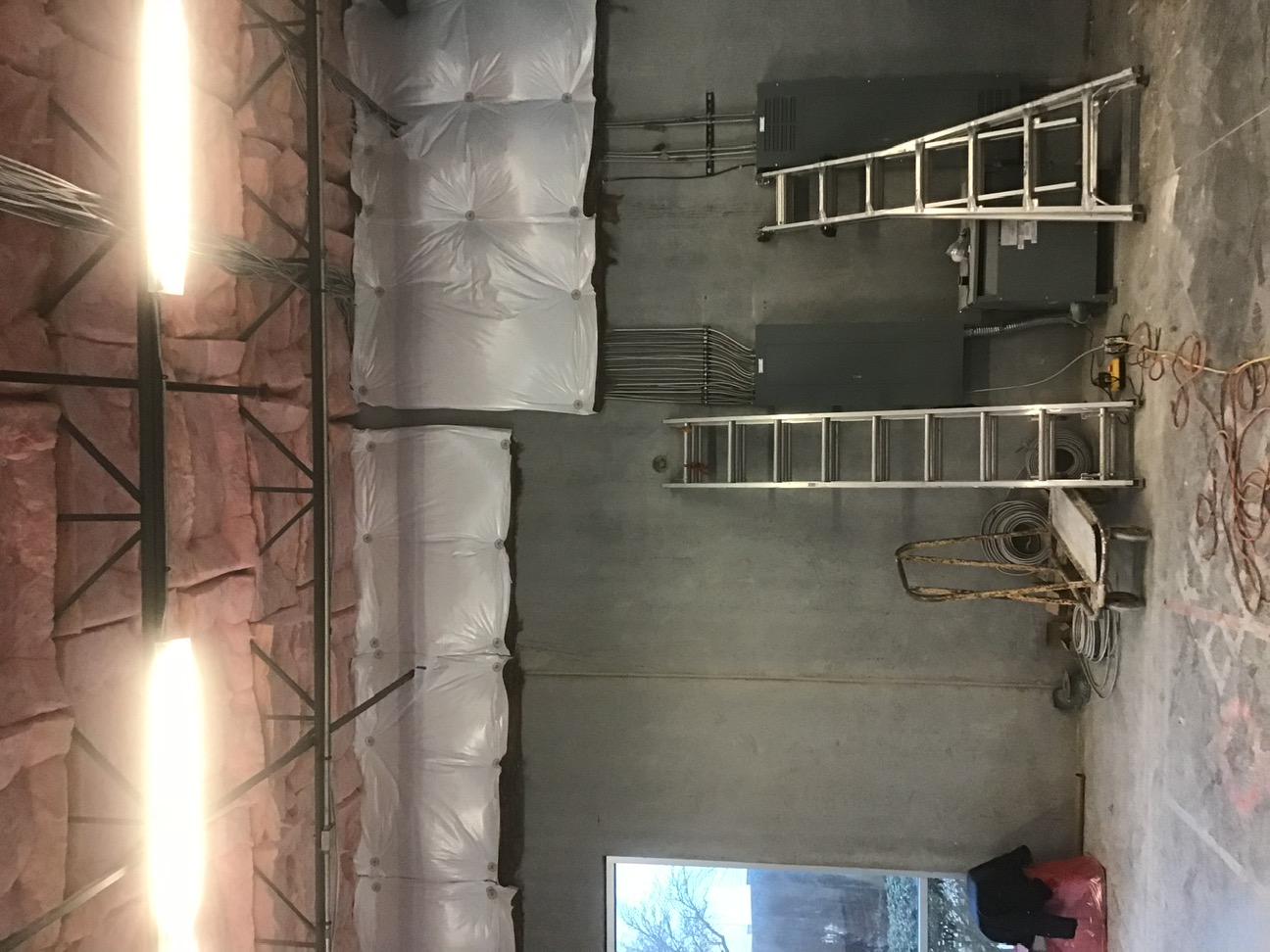 3.11.21 - This project includes remodeling 9,188 SF of office, 273 SF of lab space, and 679 SF of warehouse.