Traders Village | 4,000 SF Freestanding Joe's Burgers Restaurant / 4,000 SF Freestanding Subway Restaurant | Houston, TX
10.10.19 - Subway will open next weekend. Below are final photos of this project. Final photos of Joe's Burgers are below Subway. Joe's Burgers will open this weekend,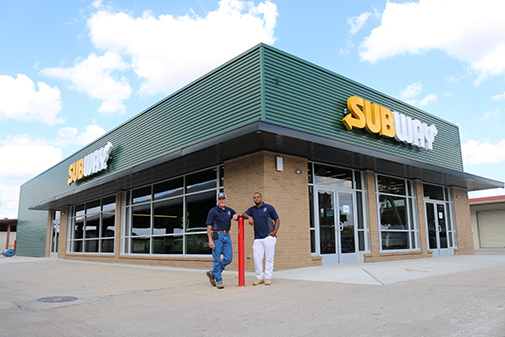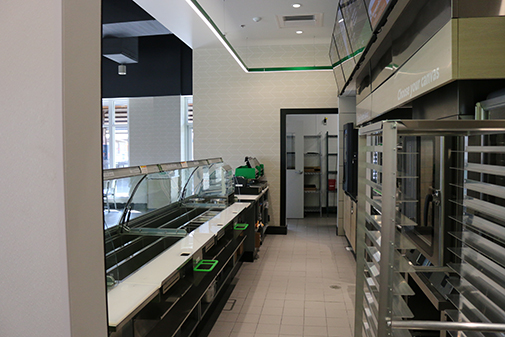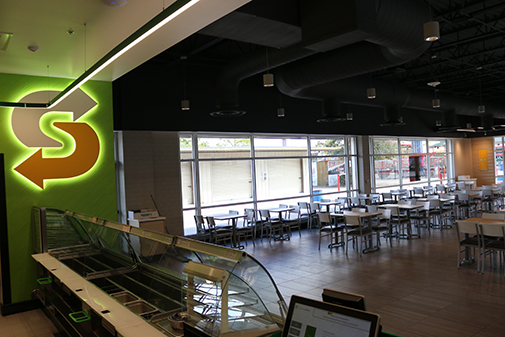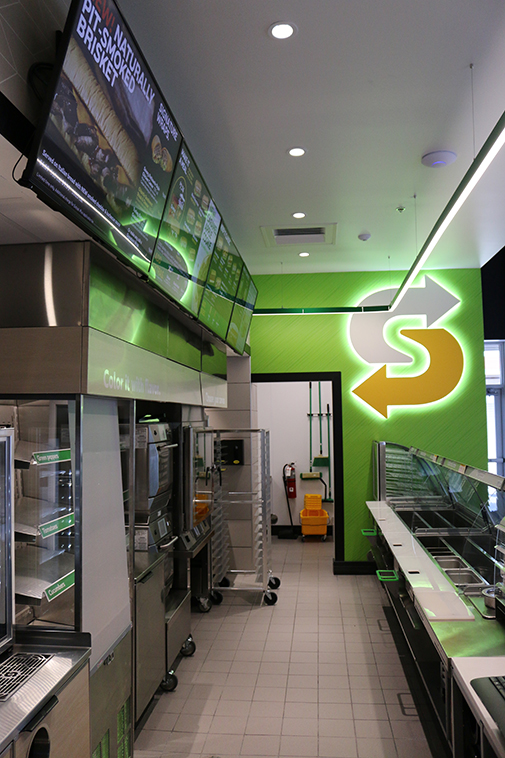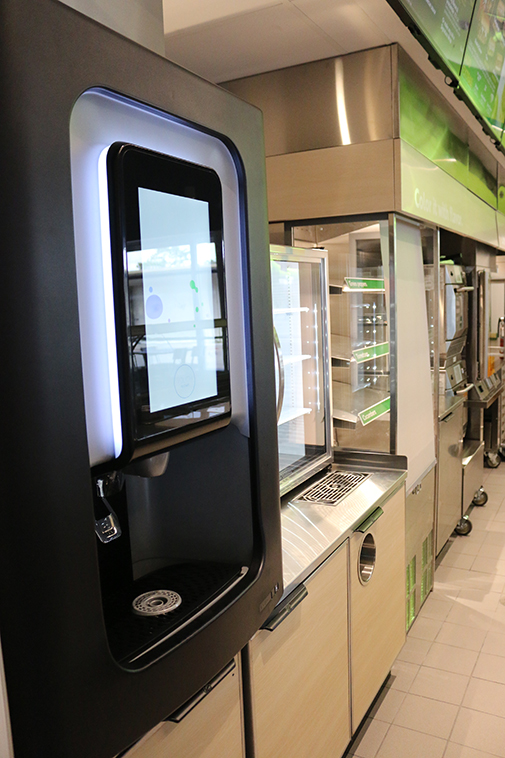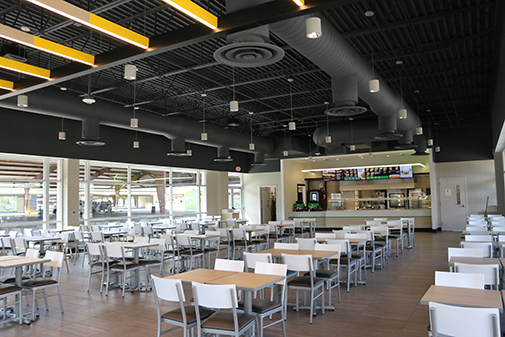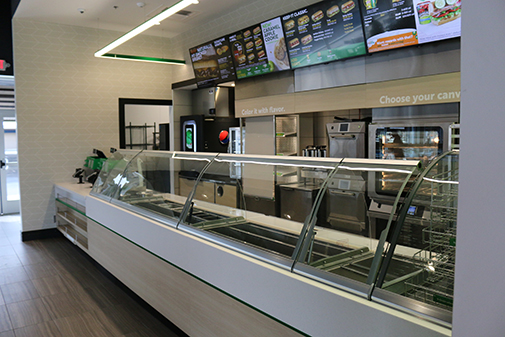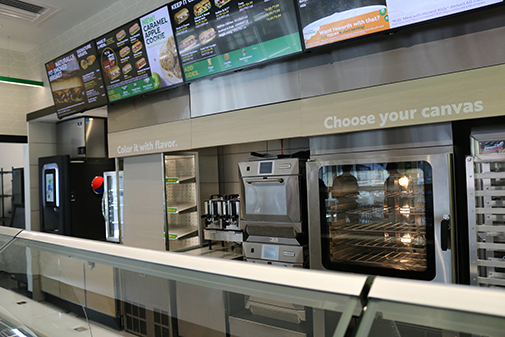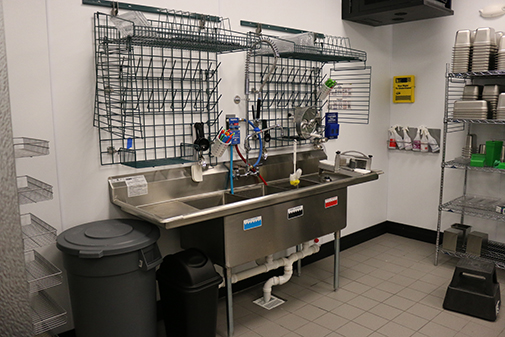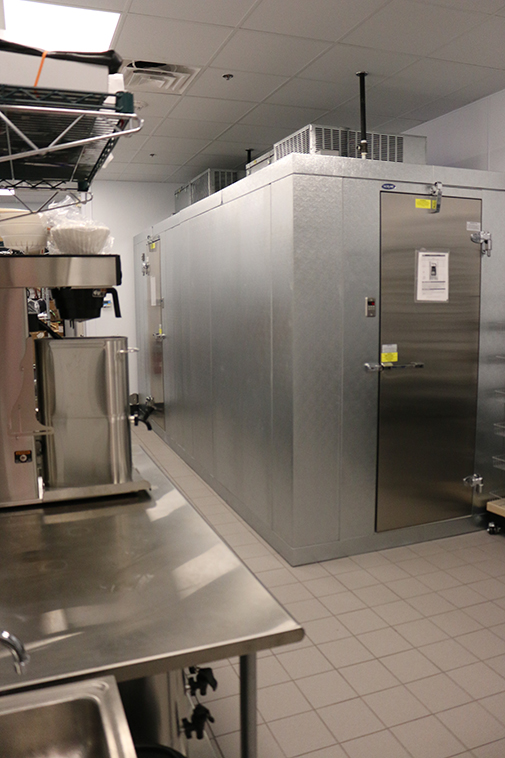 Joe's Burgers,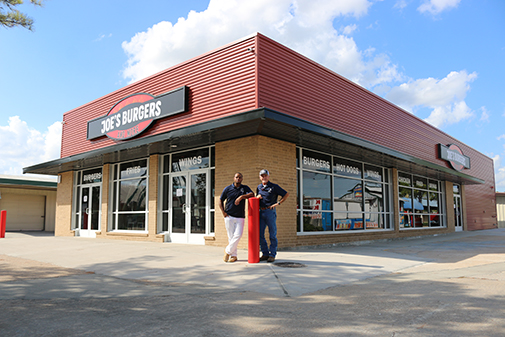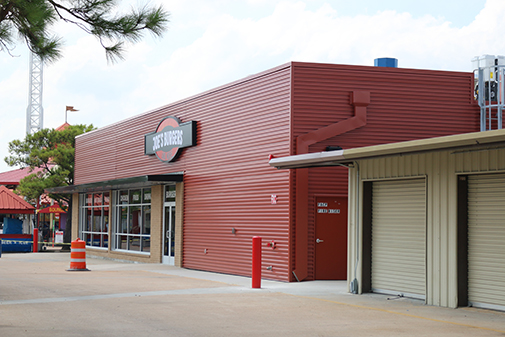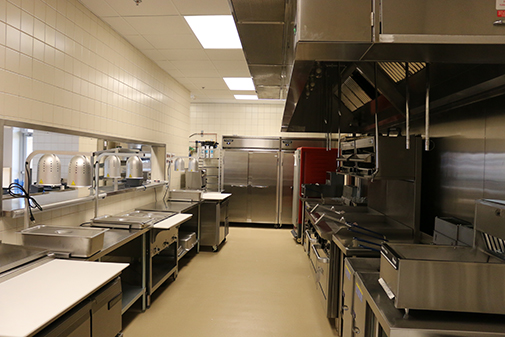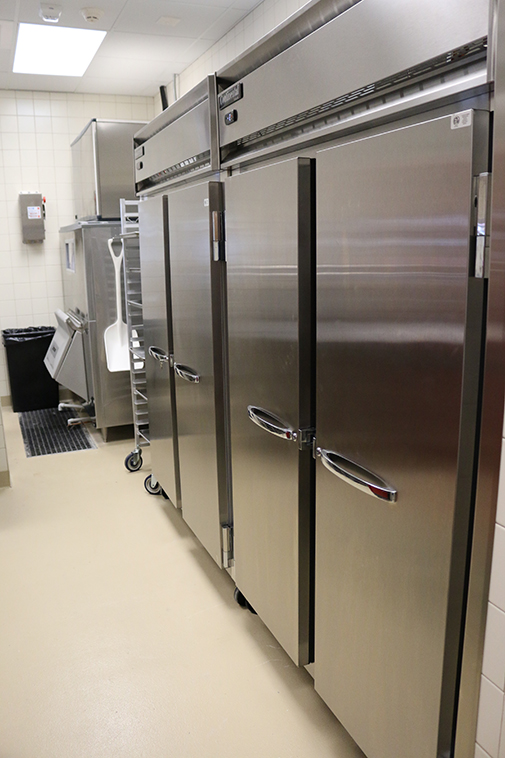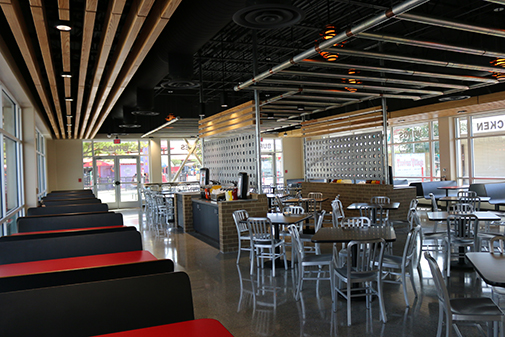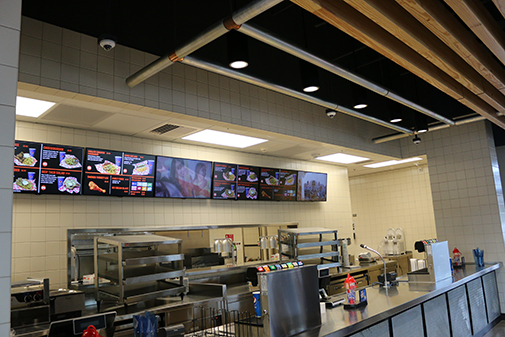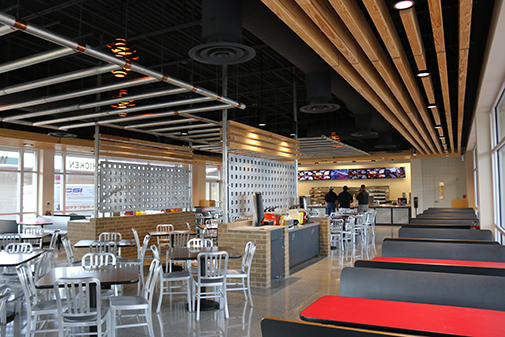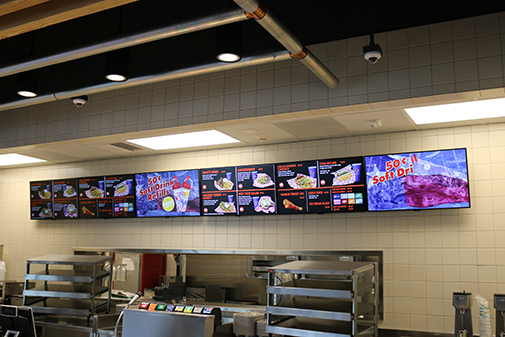 10.02.19 - A final clean is underway for Subway,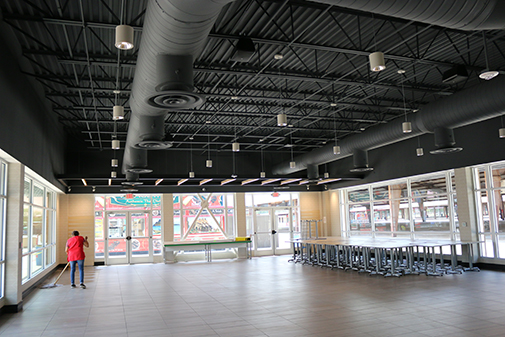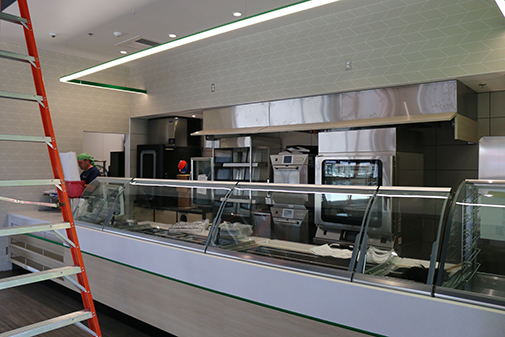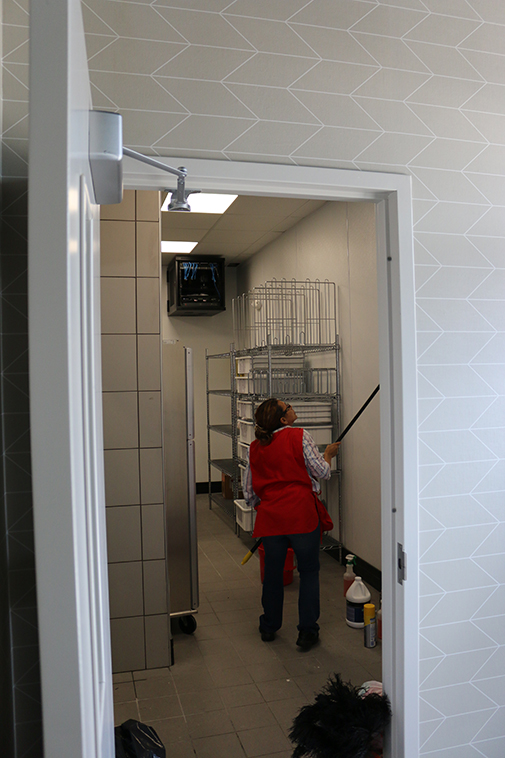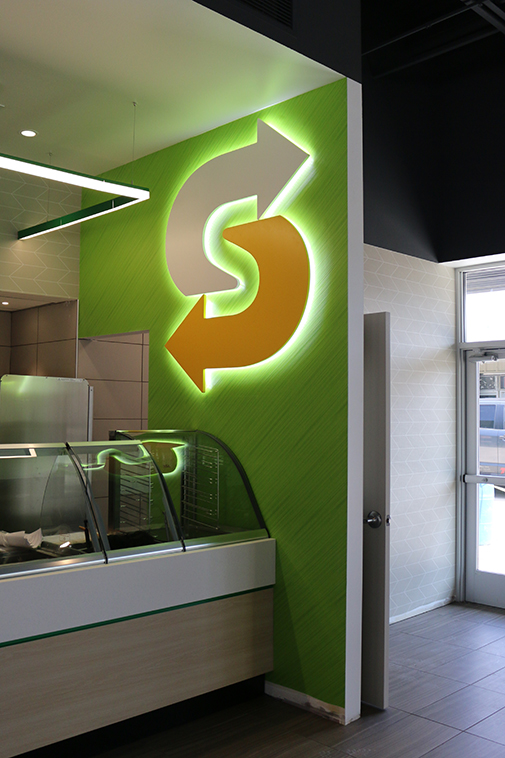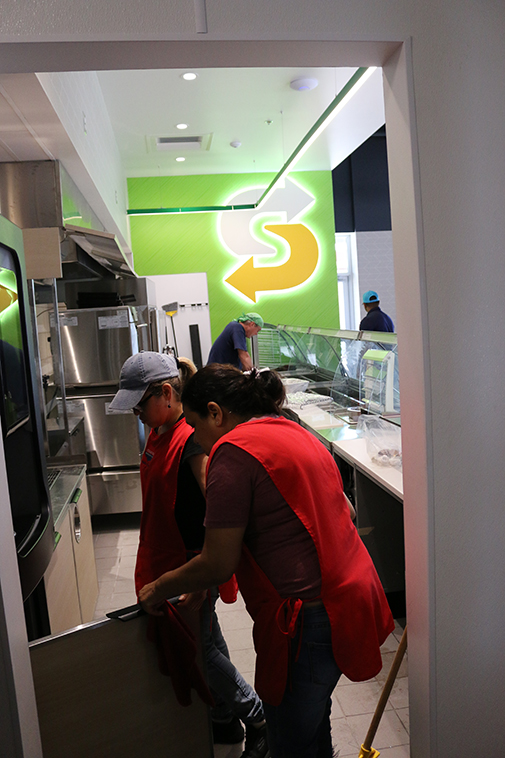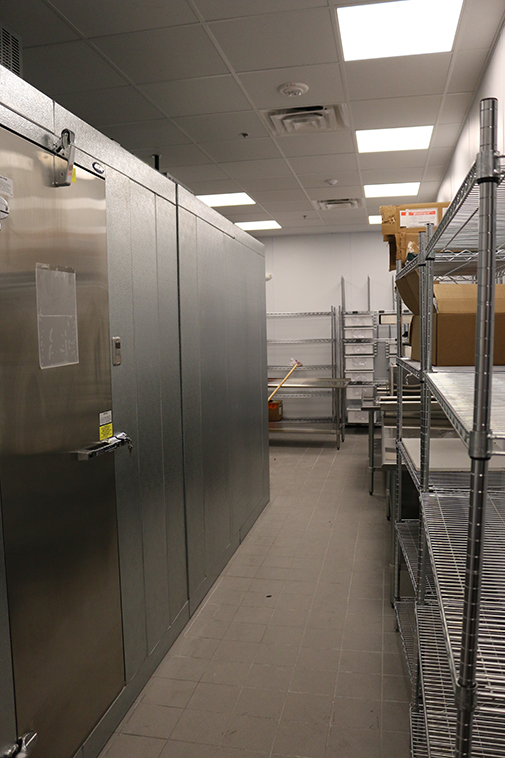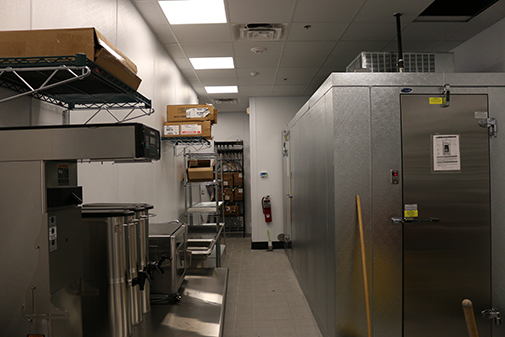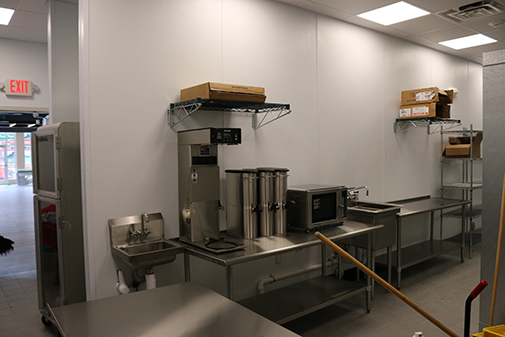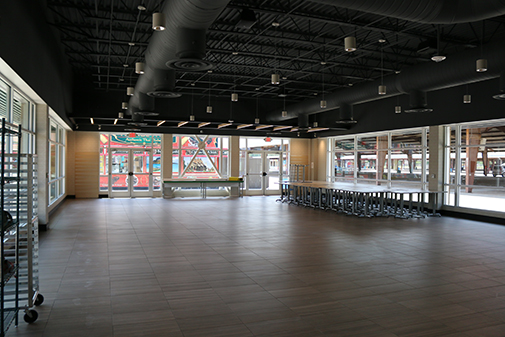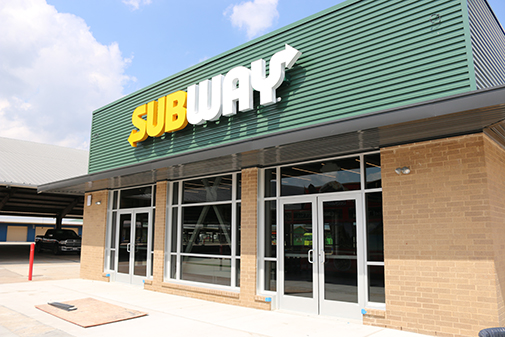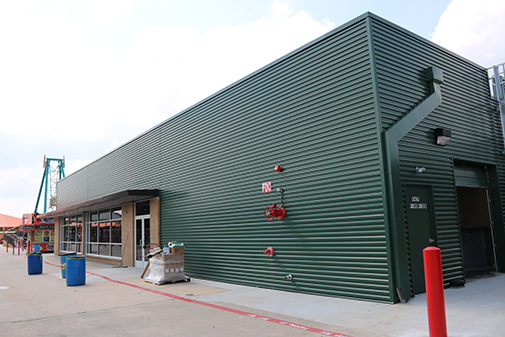 10.01.19 - Joe's Burgers is complete,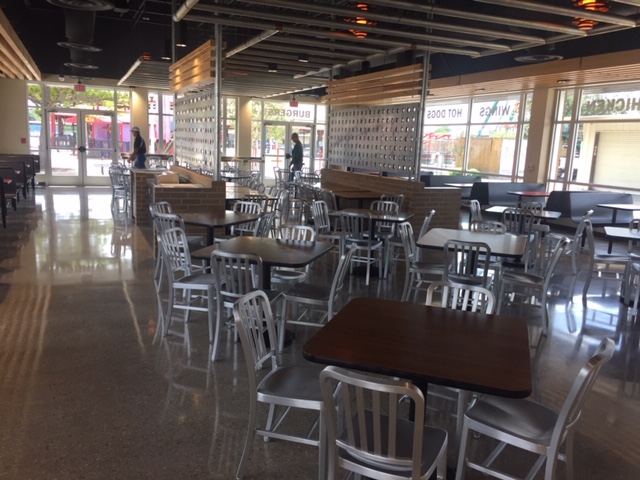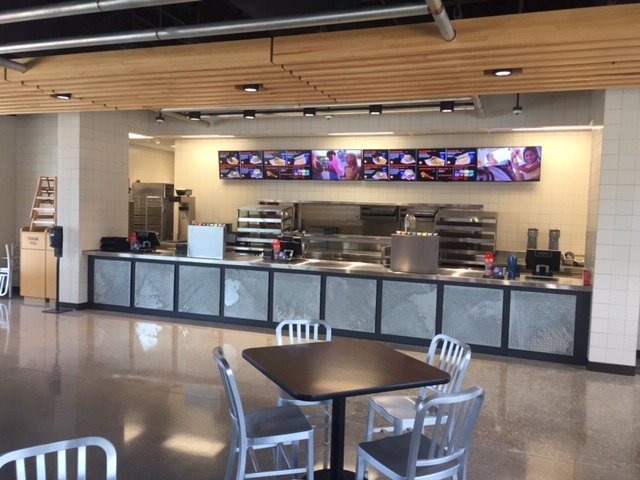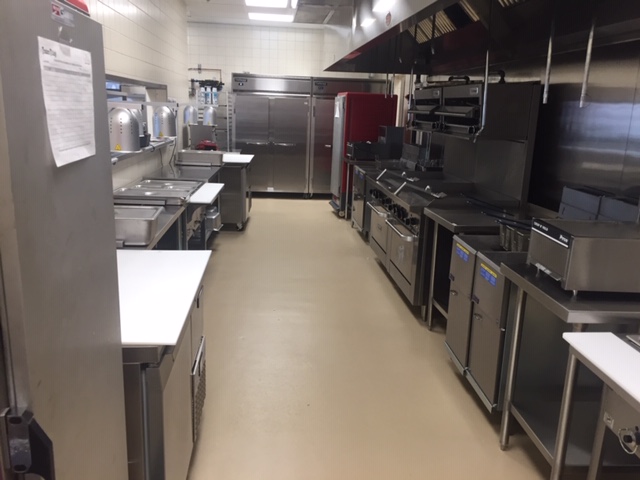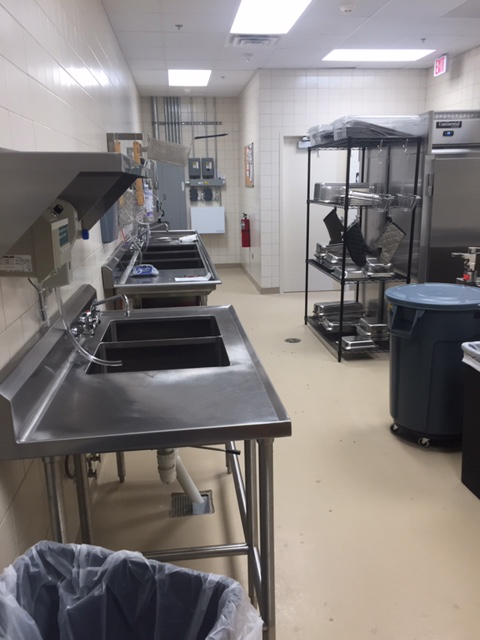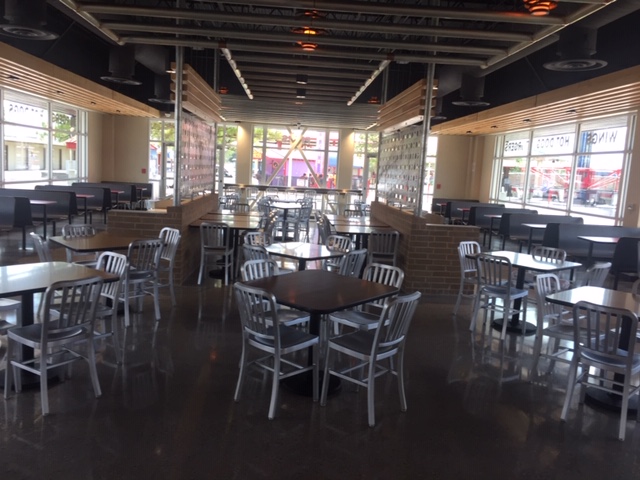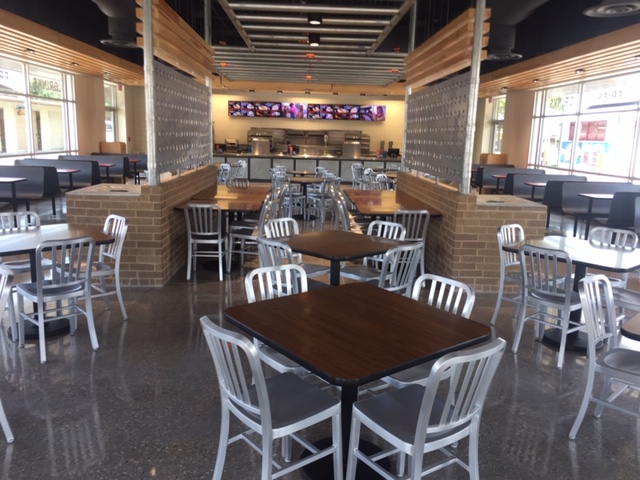 9.24.19 - Joe's Burgers will be complete after the fire inspection and crewmen will wrap up their work on Subway at the end of the week,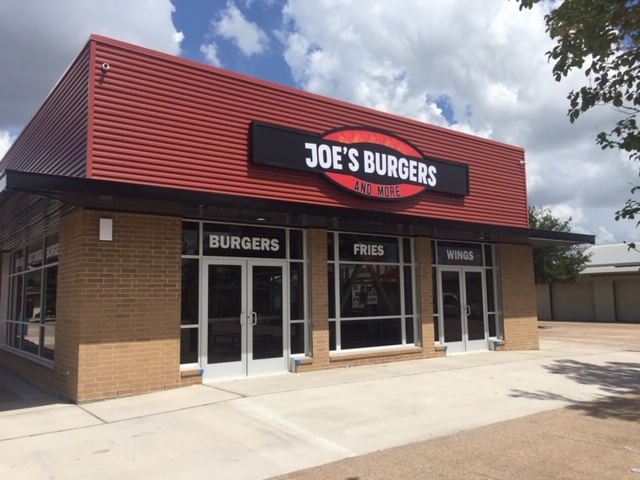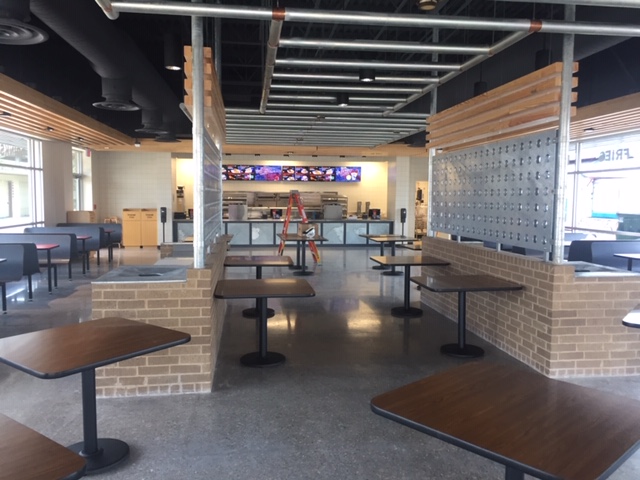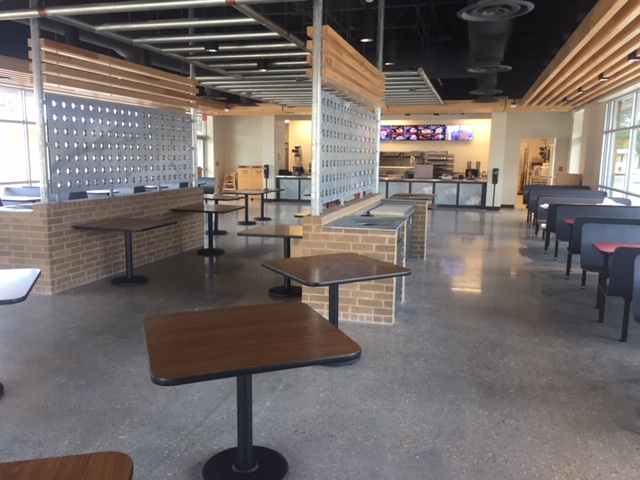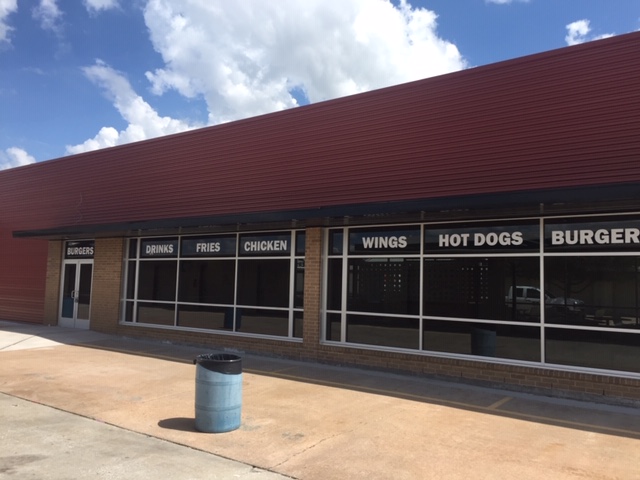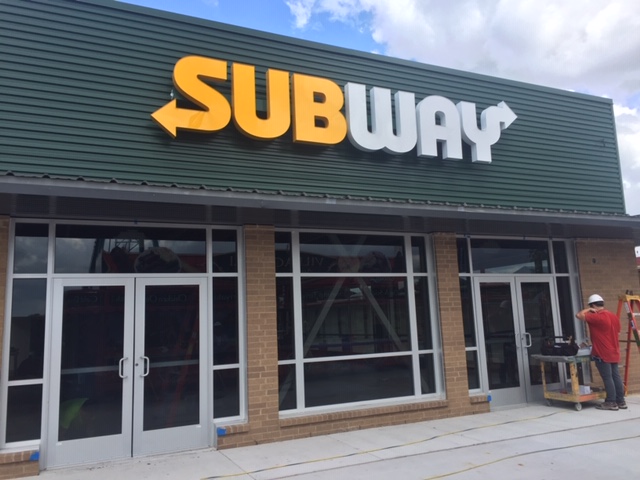 8.21.19 - Crews began installing the stainless steel countertops and pass through window at Joe's Burgers,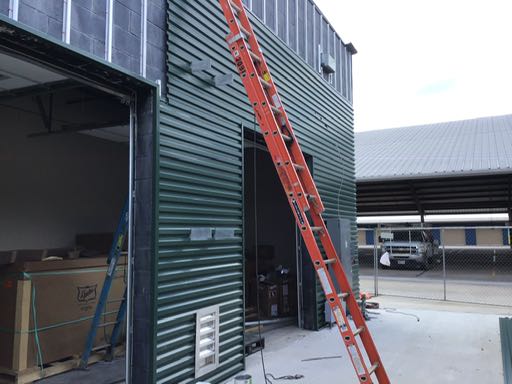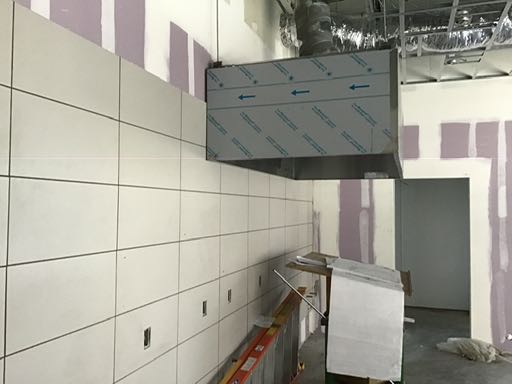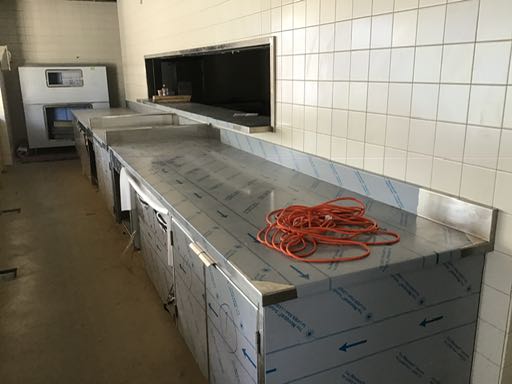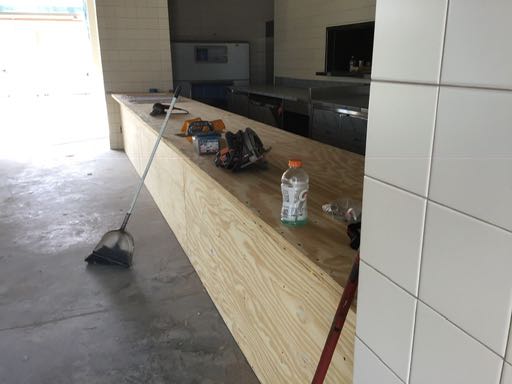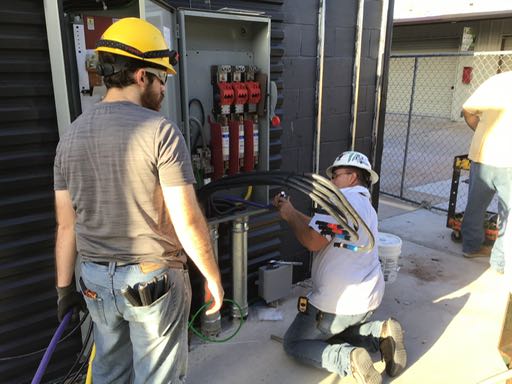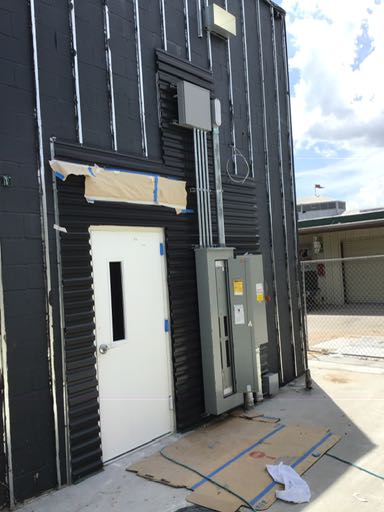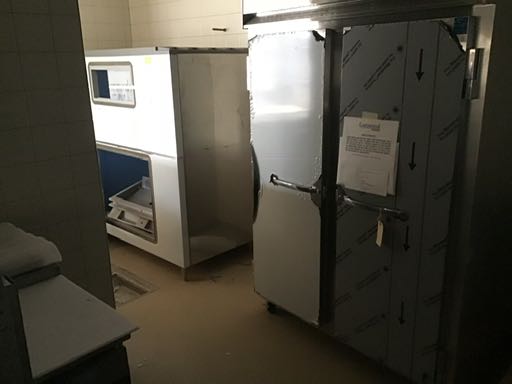 Subway - Crews continue to install the metal facade and the vent hood,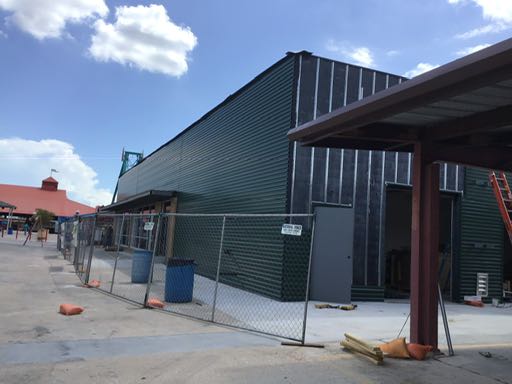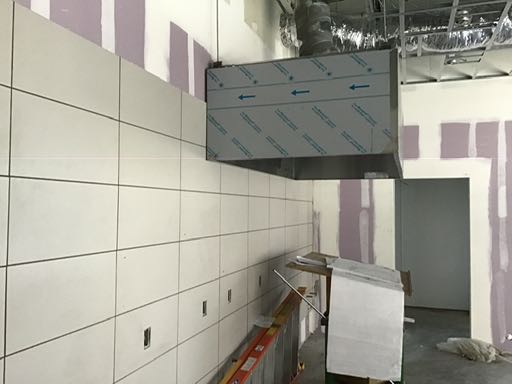 8.20.19 - Electricians are building the service at Joe's Burgers. The galvanized pipe ceiling treatment is being hung and the kitchen equipment has arrived and is getting installed,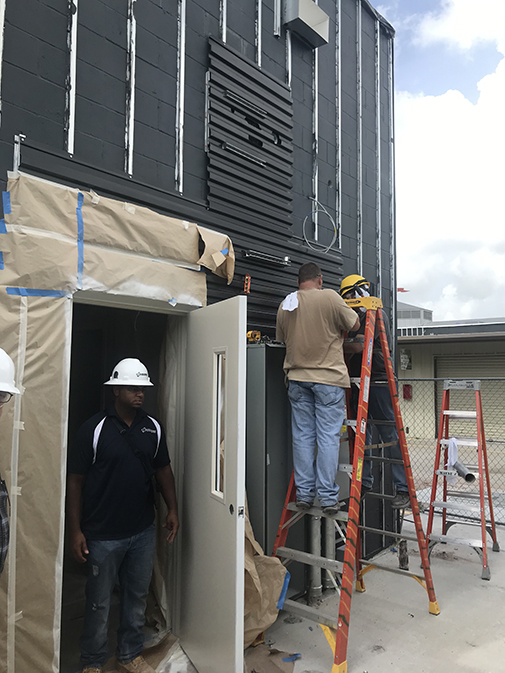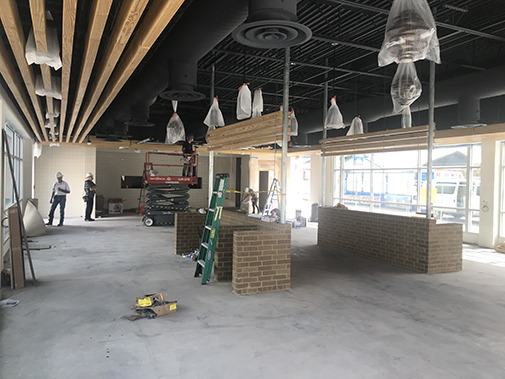 Subway - Metal facade is being installed. Electricians are hanging the pendant fixtures in the dining area. Kitchen wall tile installation is also underway.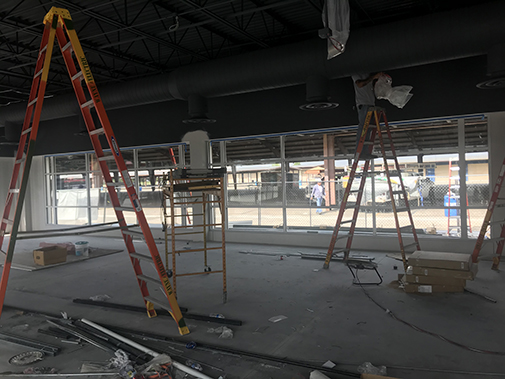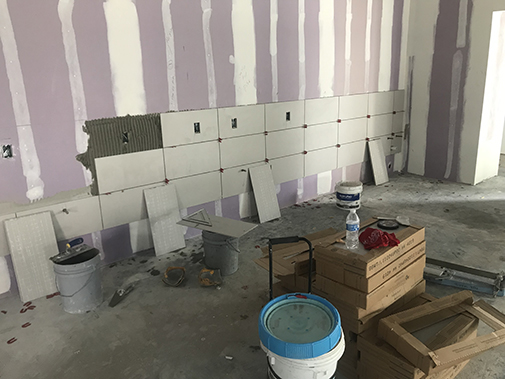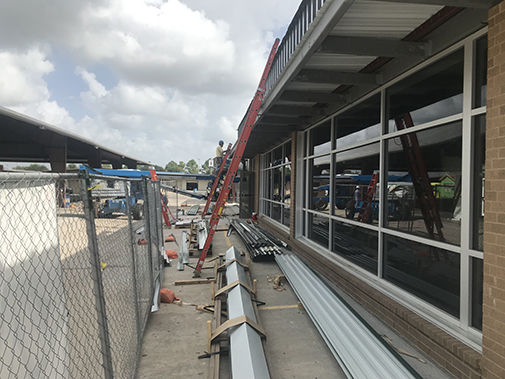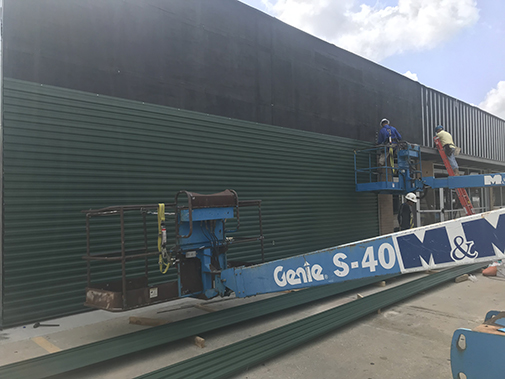 8.09.19 - Crews are applying epoxy flooring in the kitchen area of Joe's Burgers, while M&M crewmen install the framing for canopies and the roof for the wash bay. Finishers are taping and floating at Subway. FRP is being installed in the kitchen. Electricians are running conduit,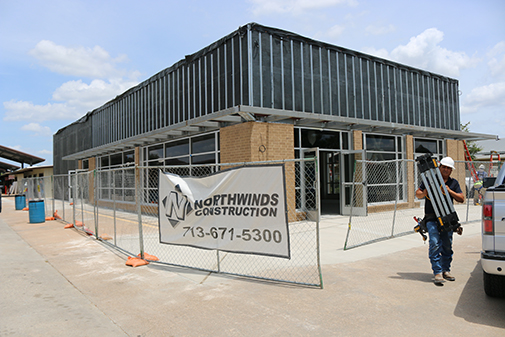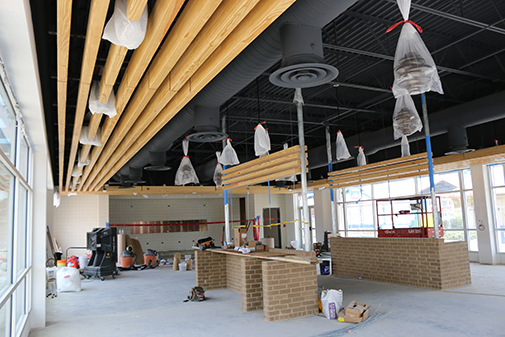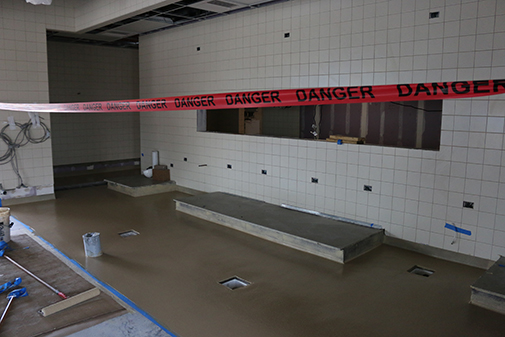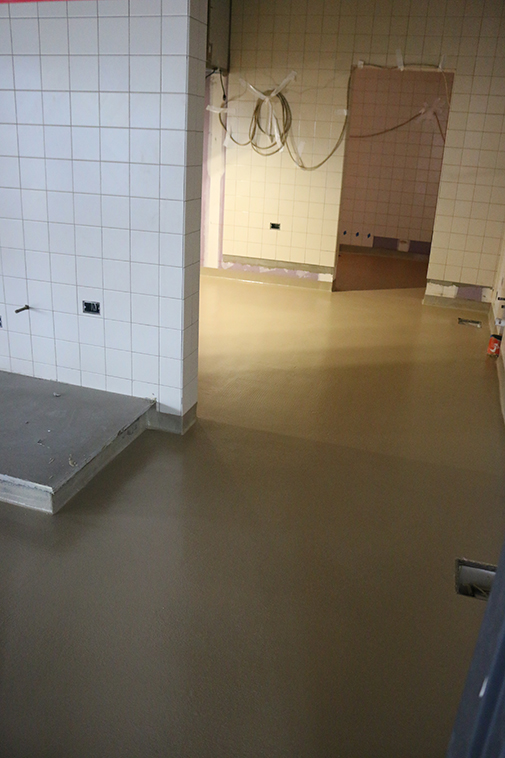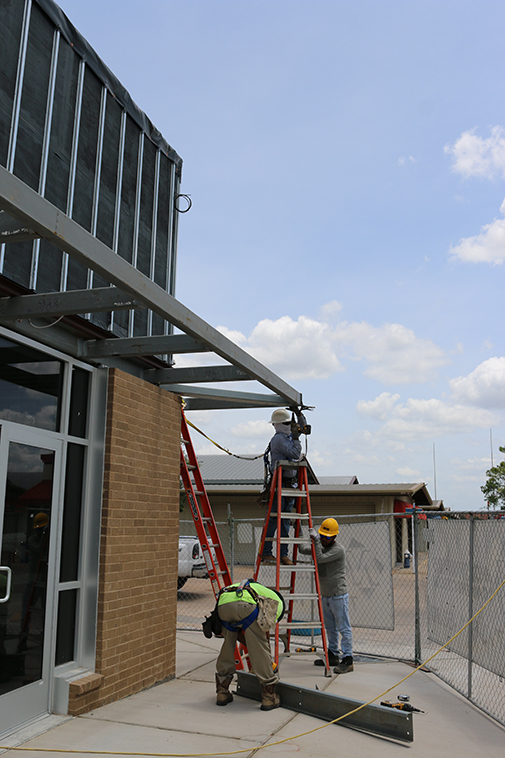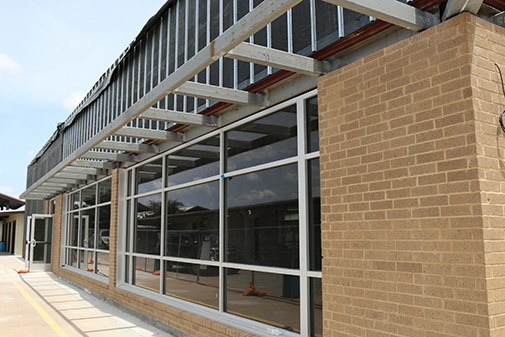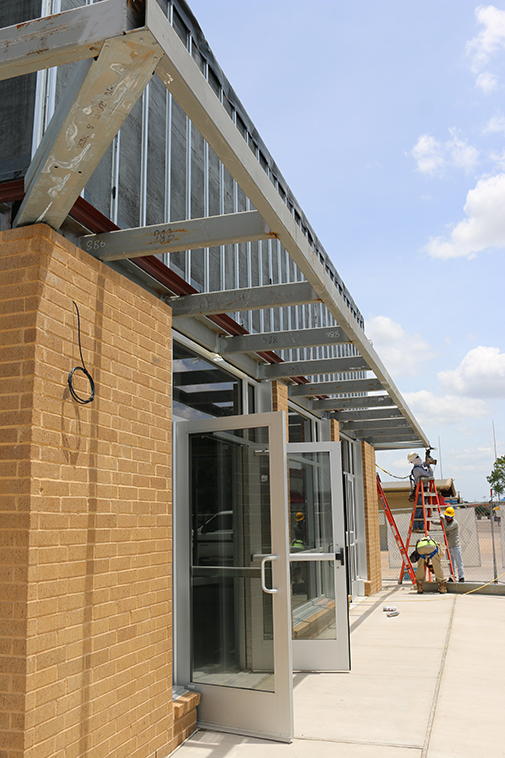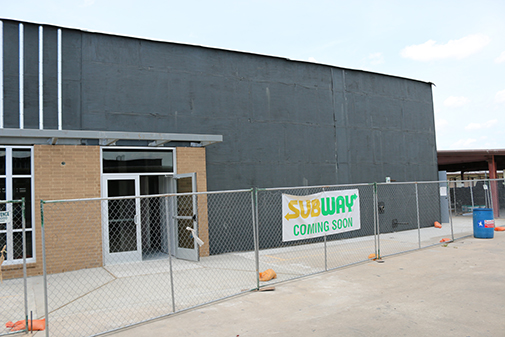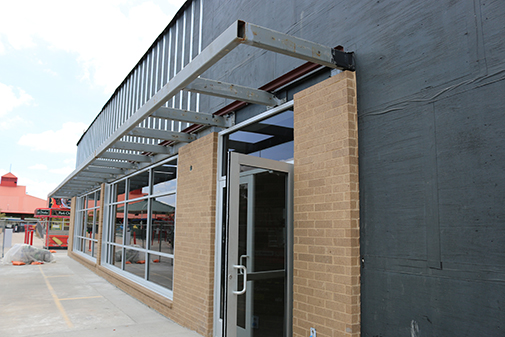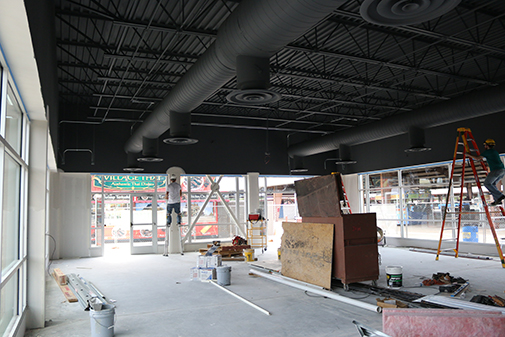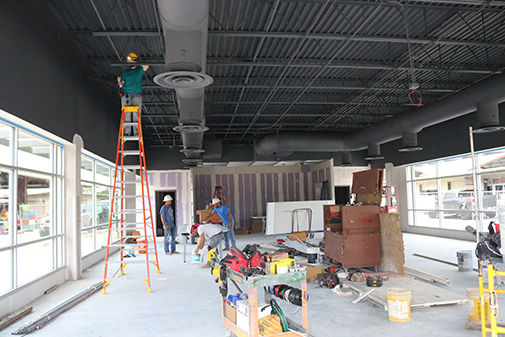 7.29.19 - Paving and tile work are complete for Joe's Burgers,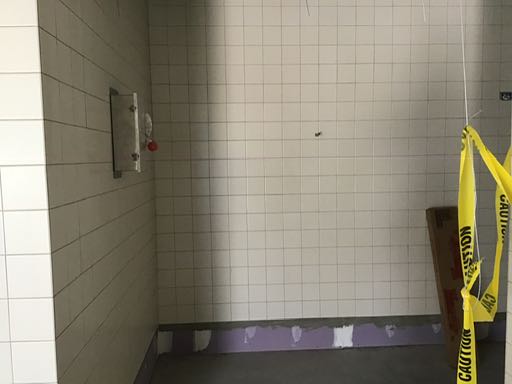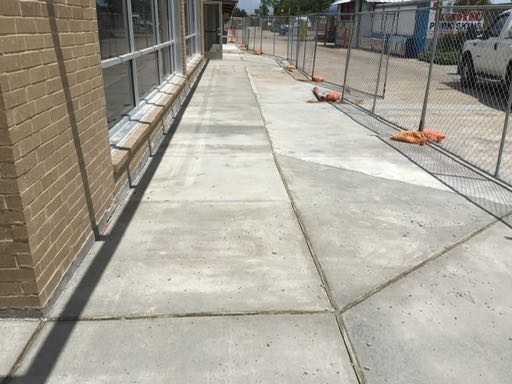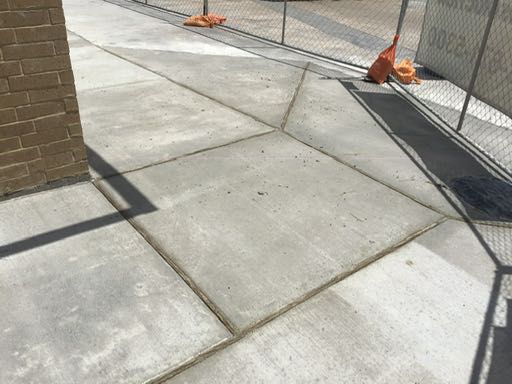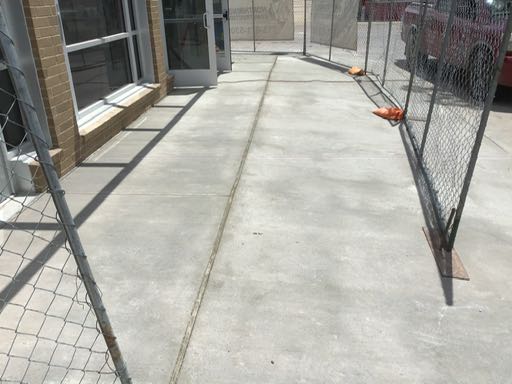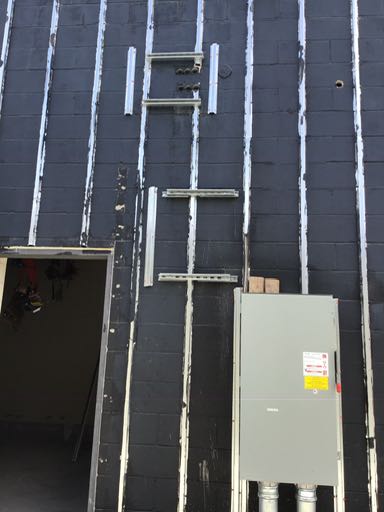 7.08.19 - Masons continue to lay the brick as Carpenters install the ceiling treatments for Joe's Burgers. Roofers are installing curbs and electricians are roughing in the lights and switches at Subway.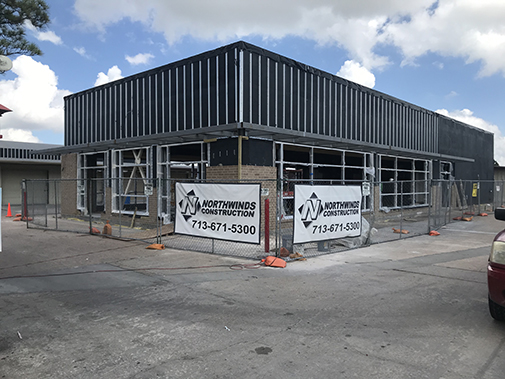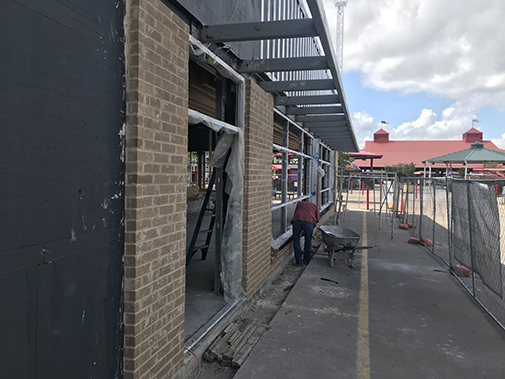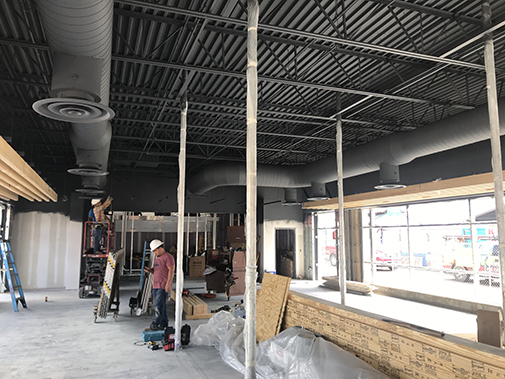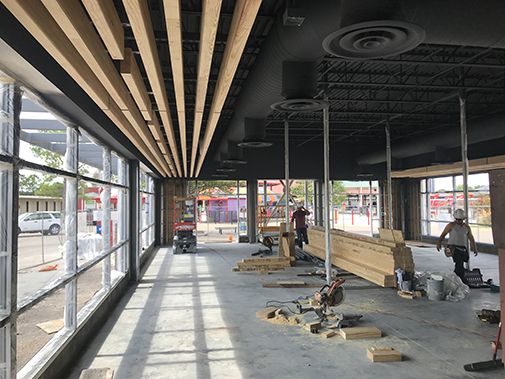 Subway,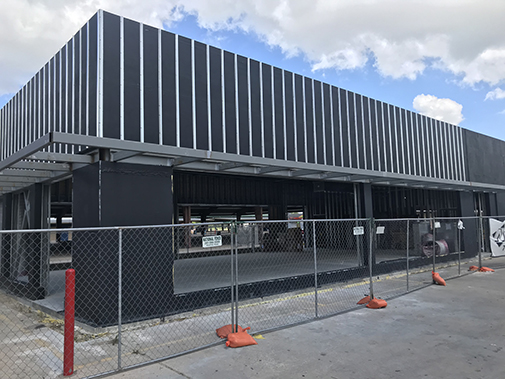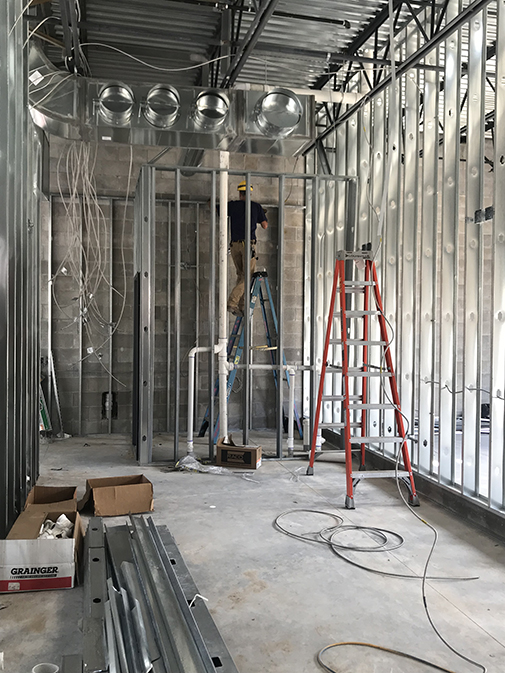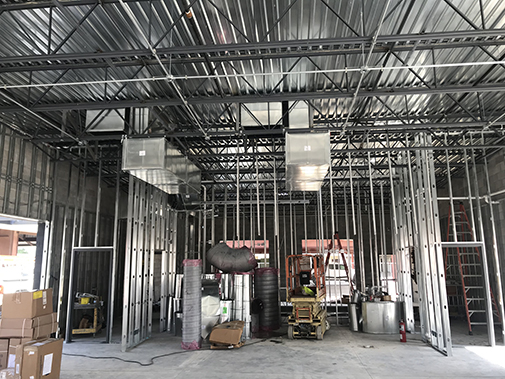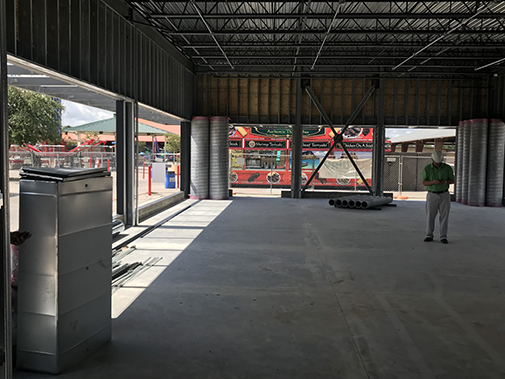 6.27.19 - Spiral ductwork is complete for Joe's Burgers. Vent-a-hood is installed. Masons started the brickwork.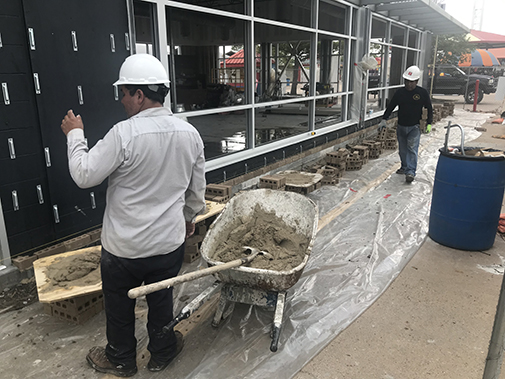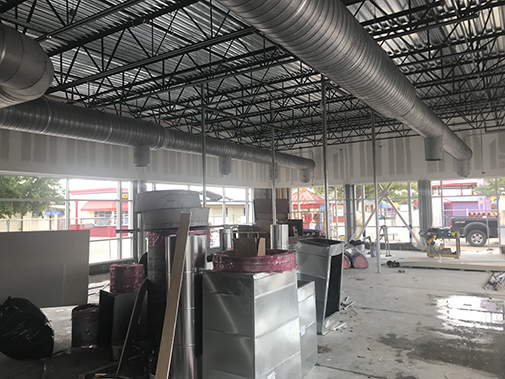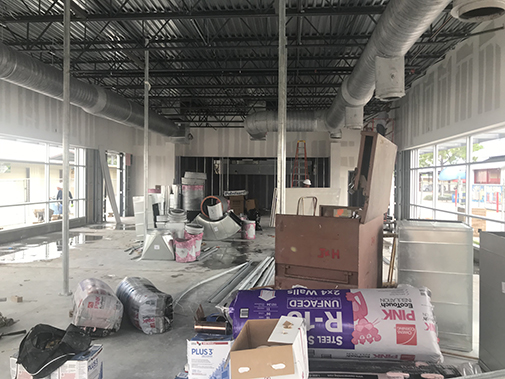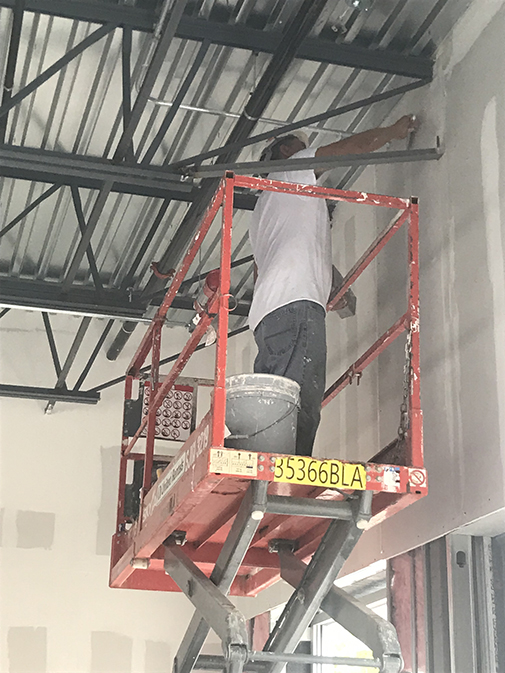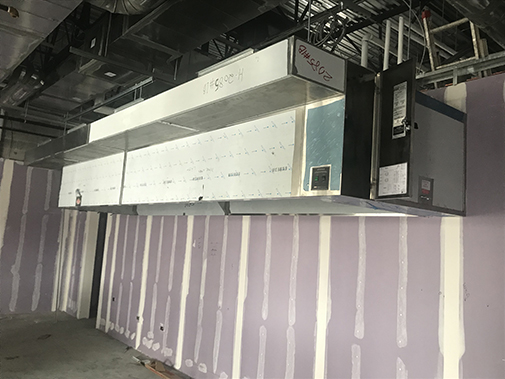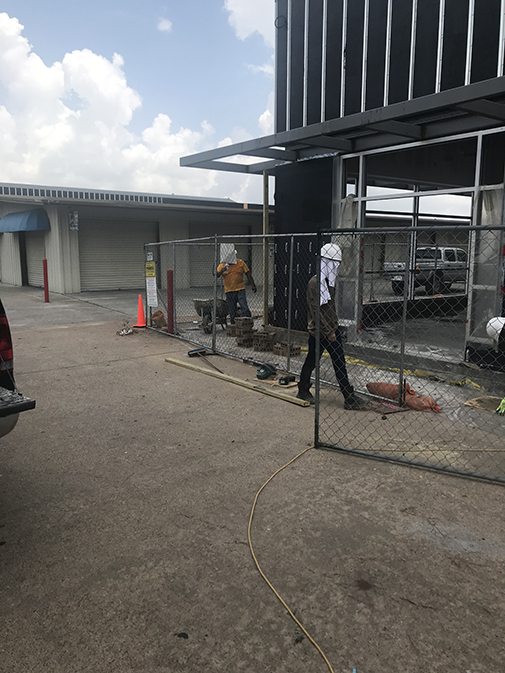 6.25.19 - Window frames are installed and the roof is complete for Joe's Burgers. Electricians are roughing in the electrical, while HVAC contractors hang the spiral ductwork. --The block and water proofing is complete for Subway. Curbs are set and roofers began installing the iso board,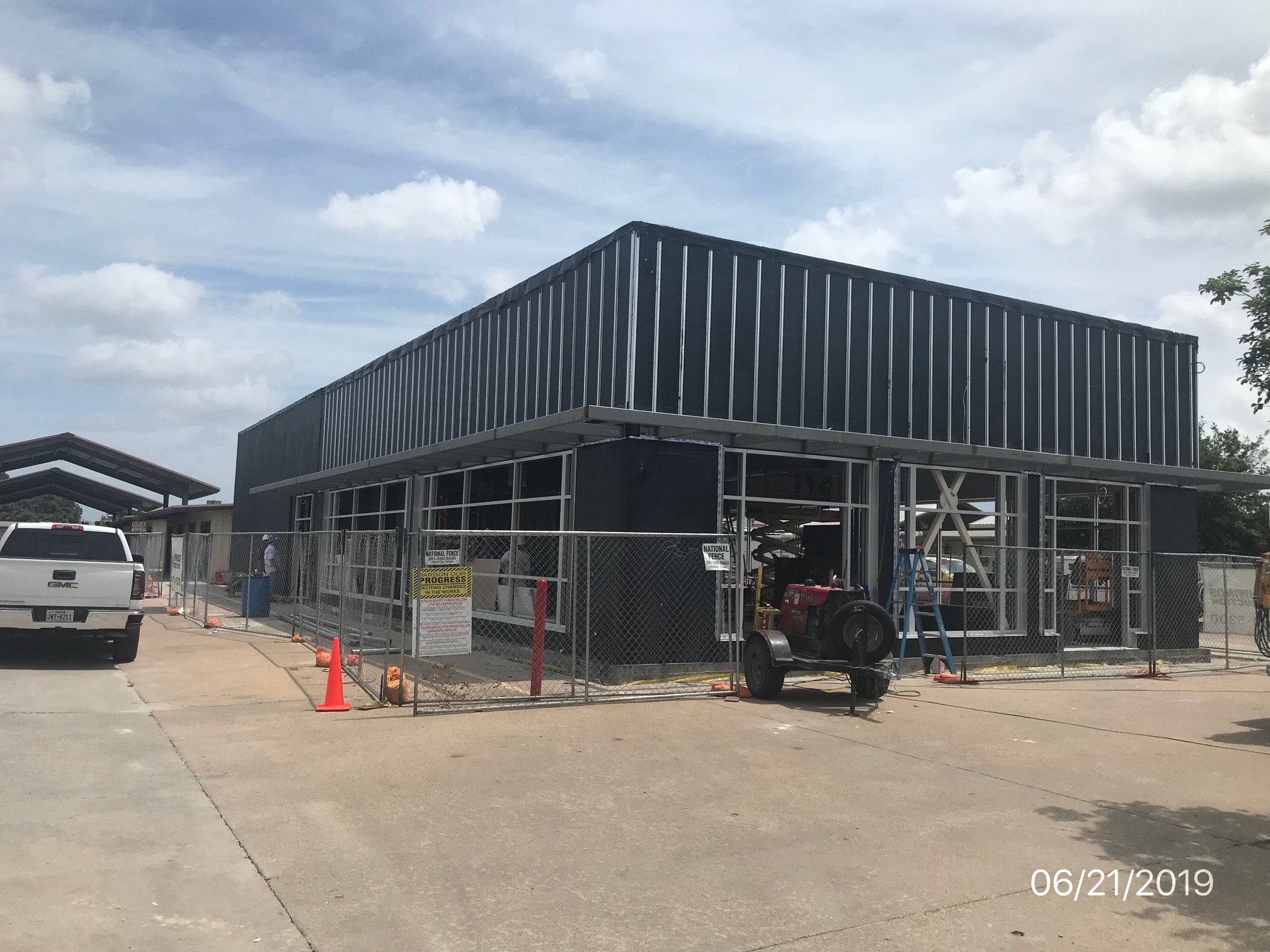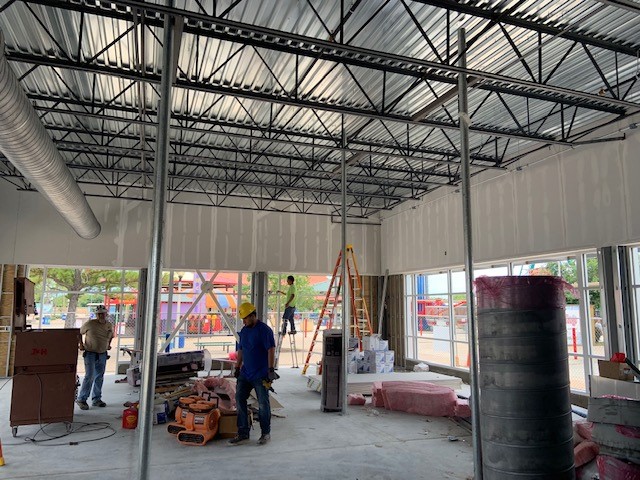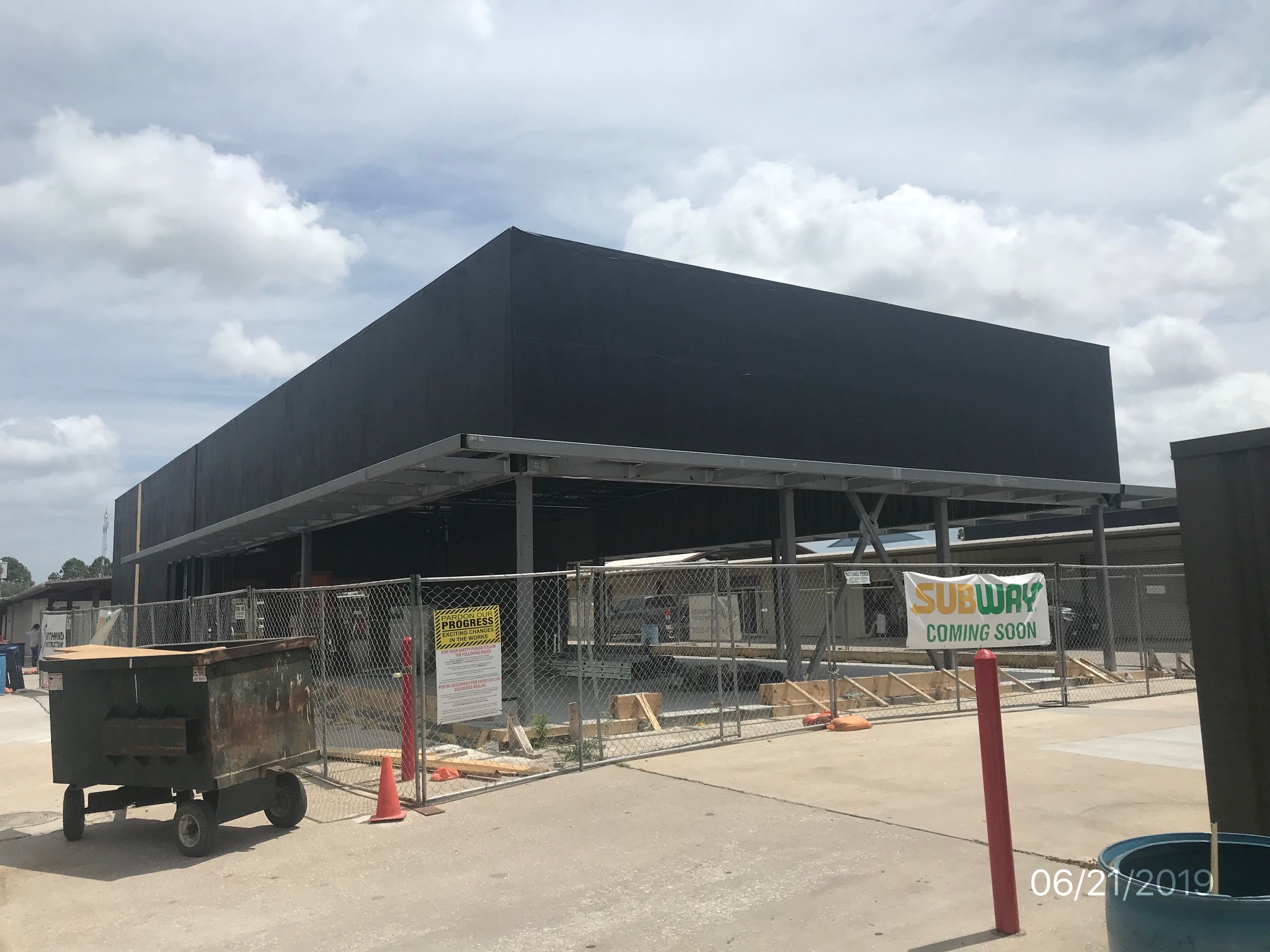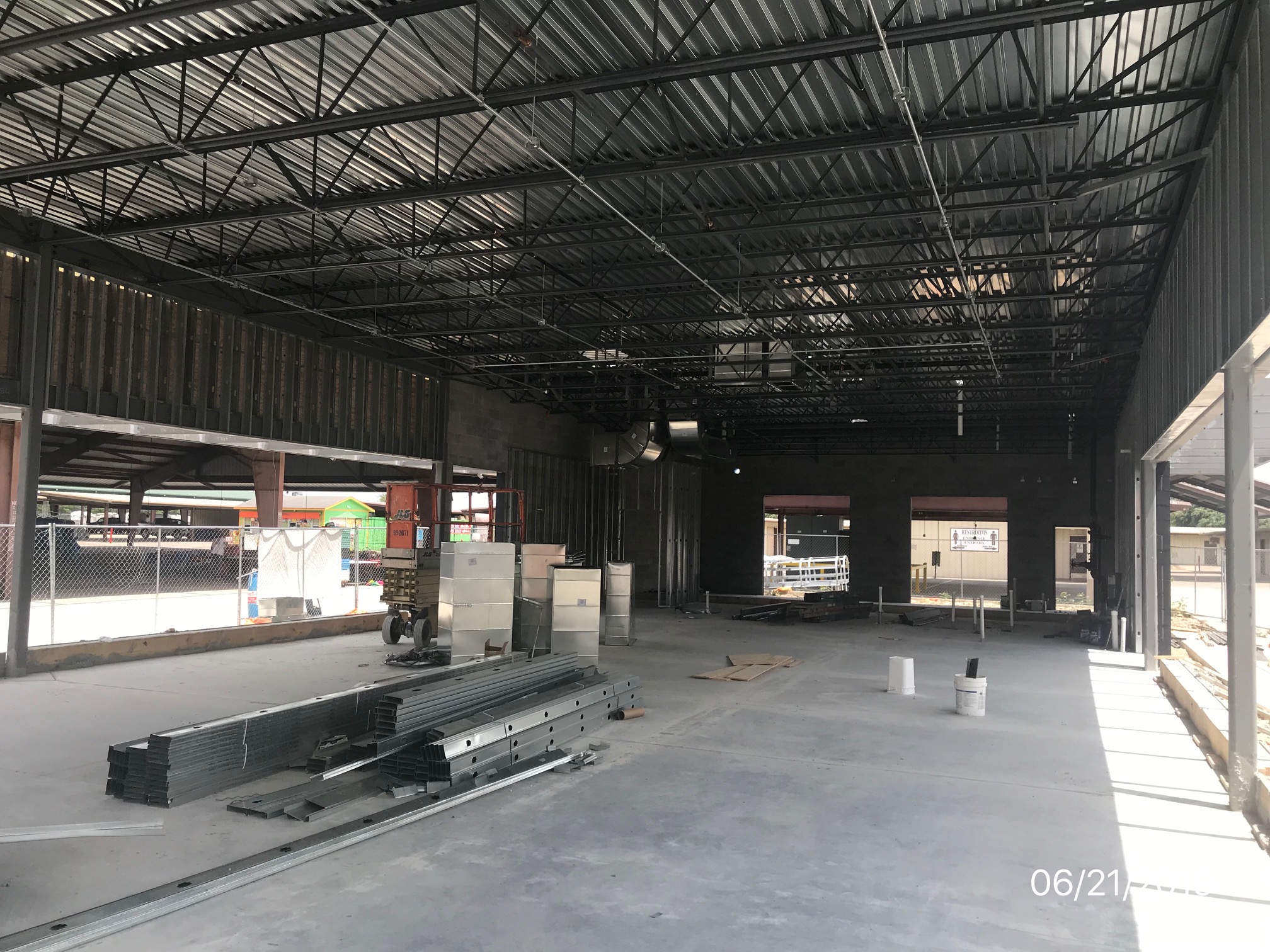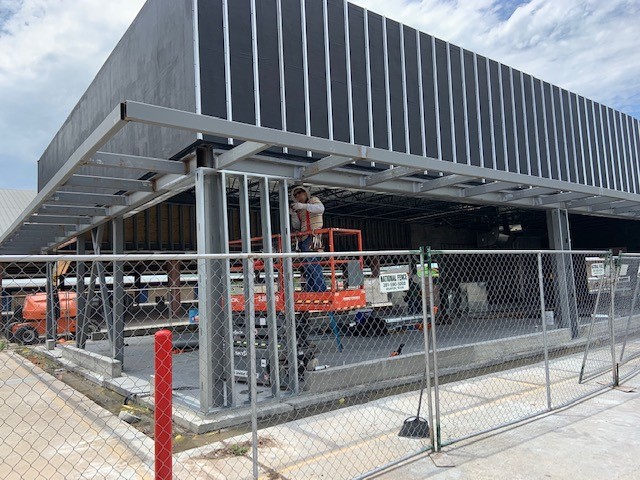 6.07.19 - Crewmen are installing hat channels for Joe's Burgers, and hanging steel for Subway,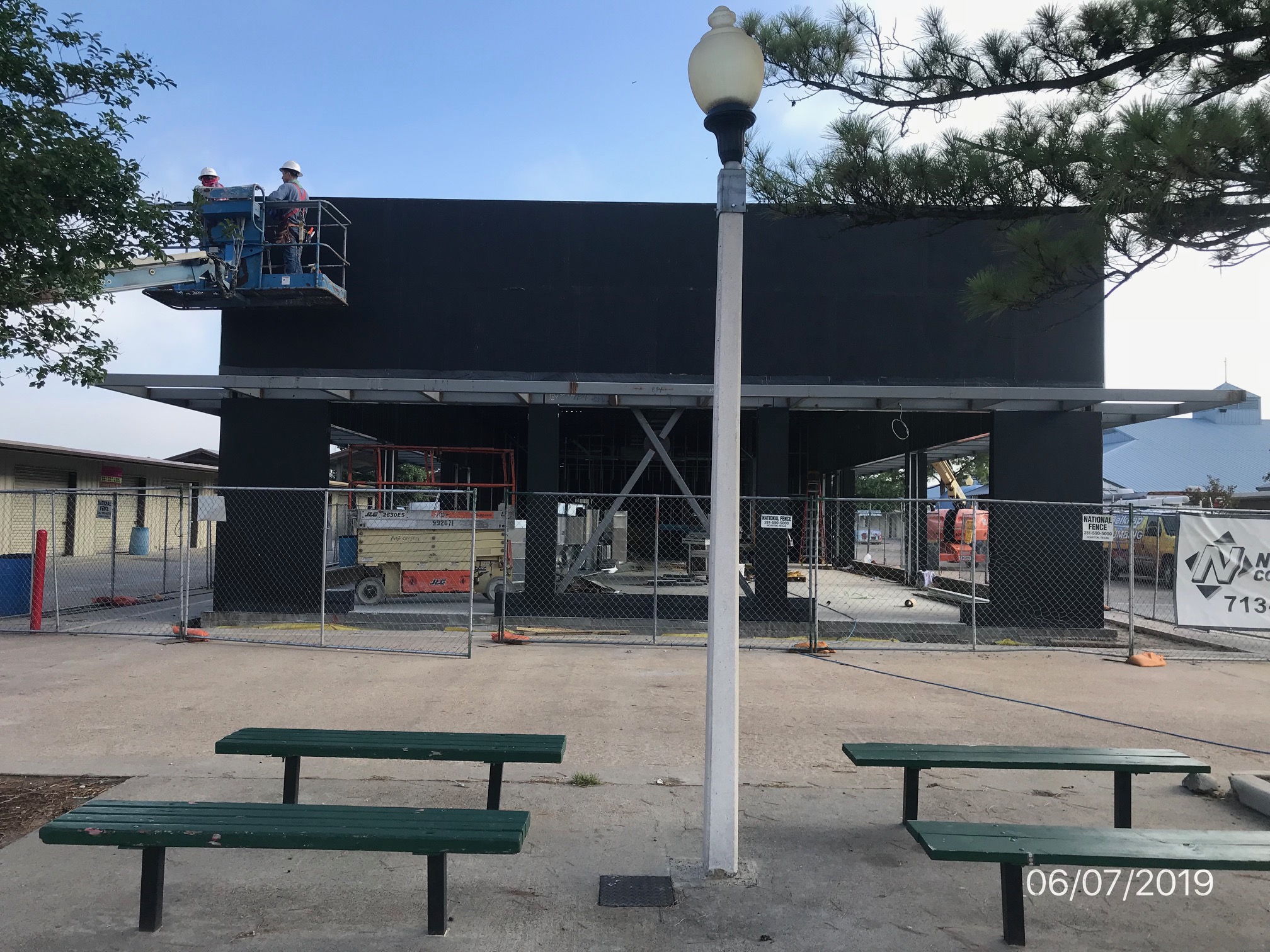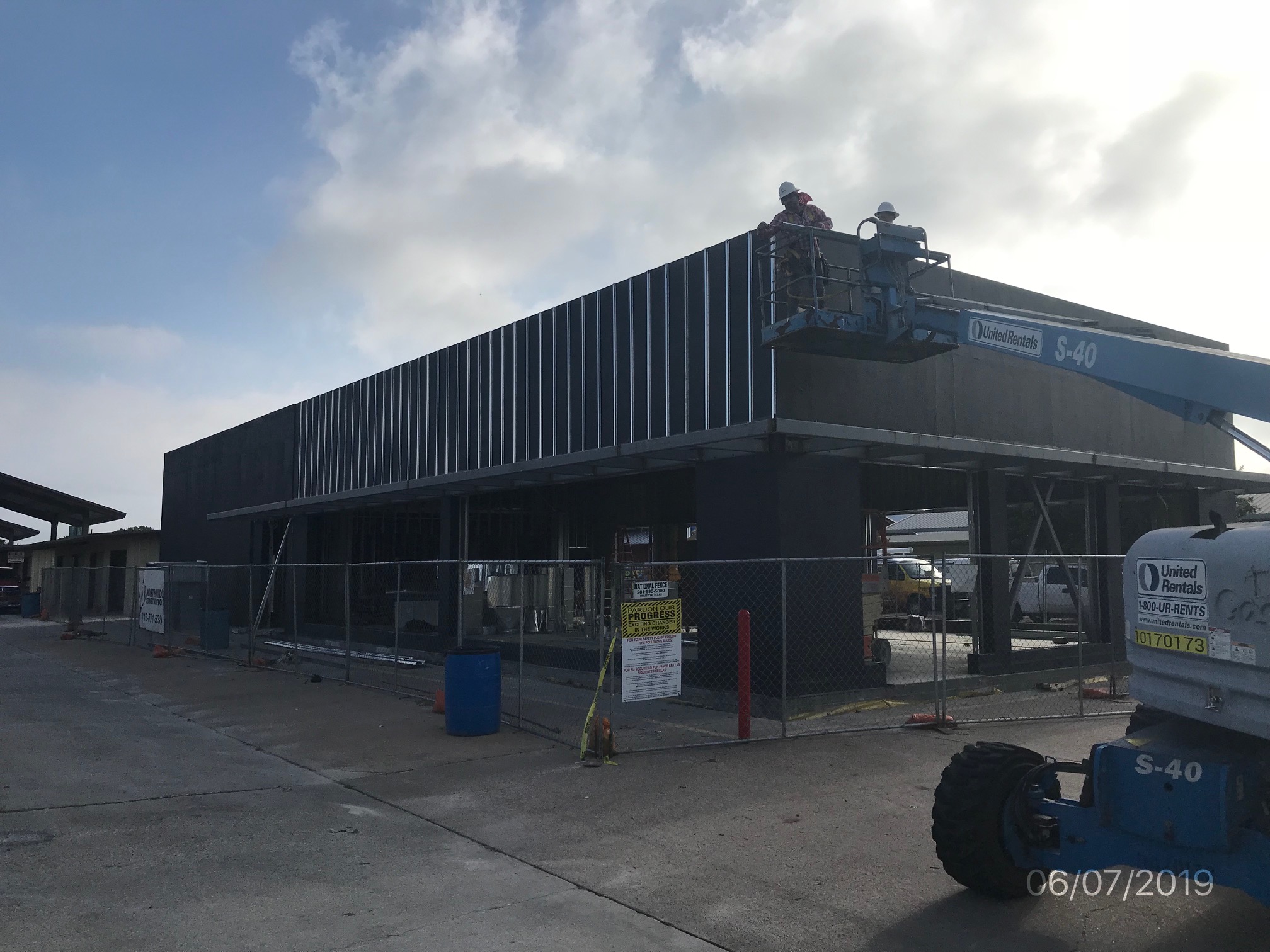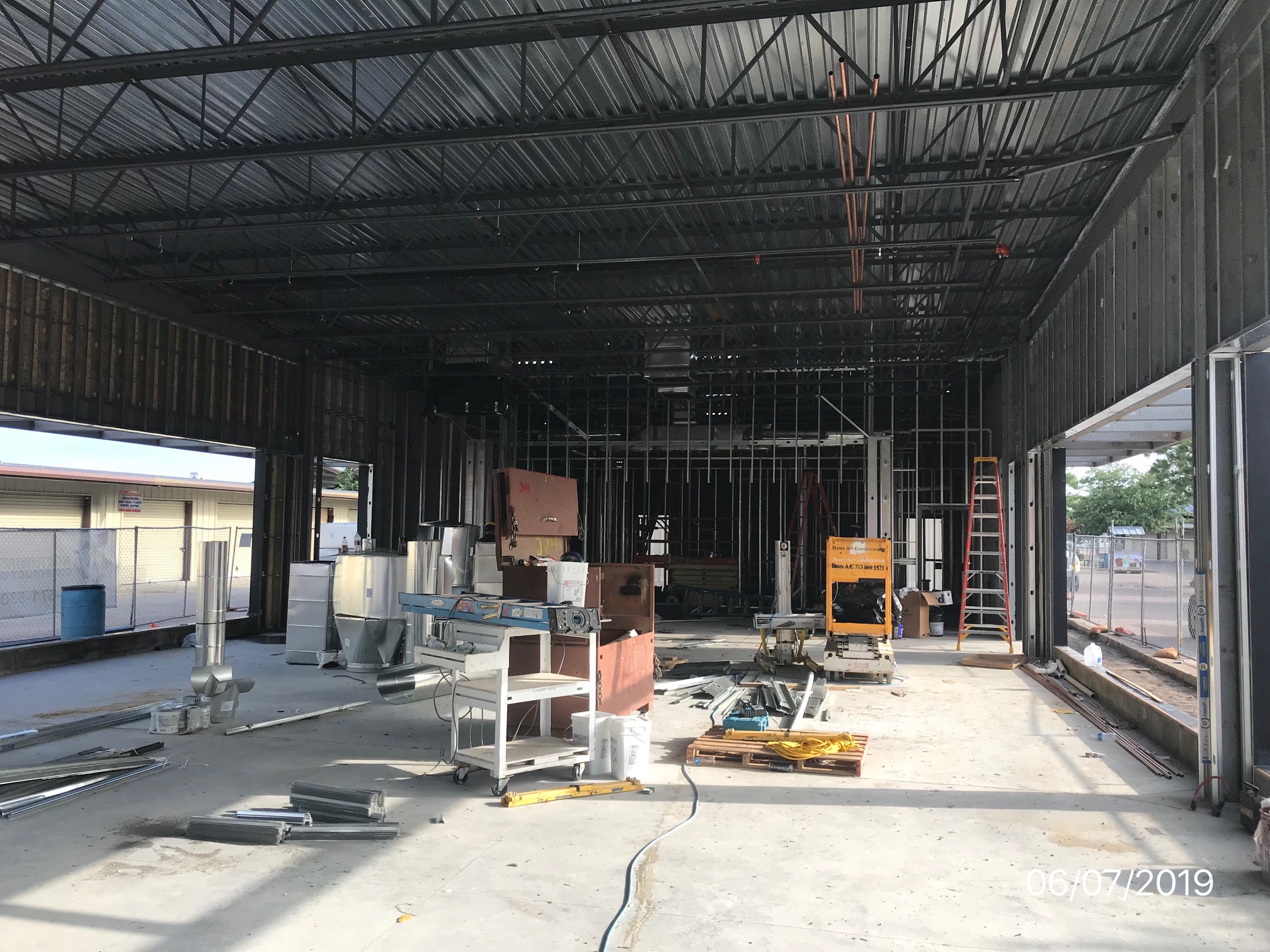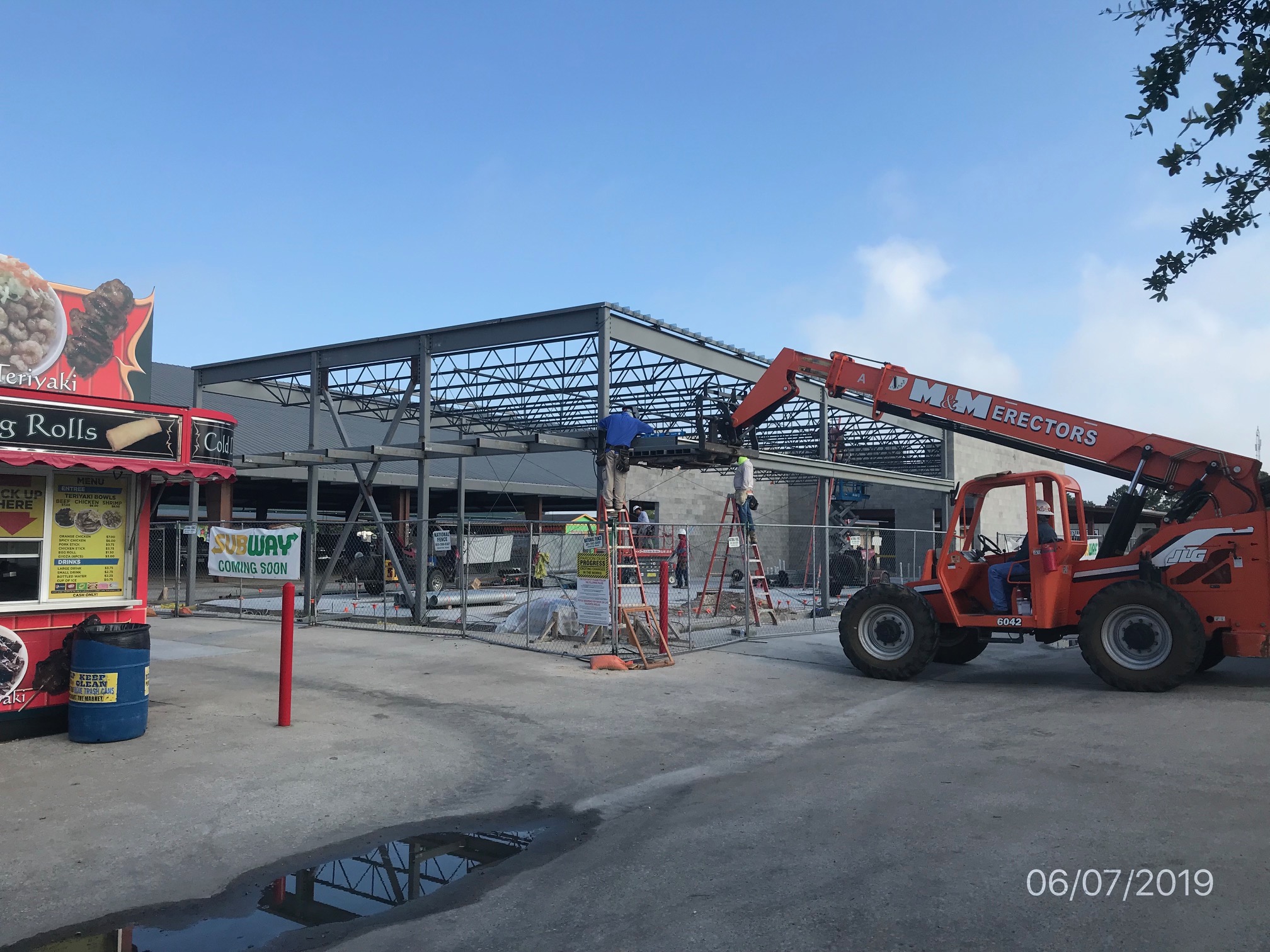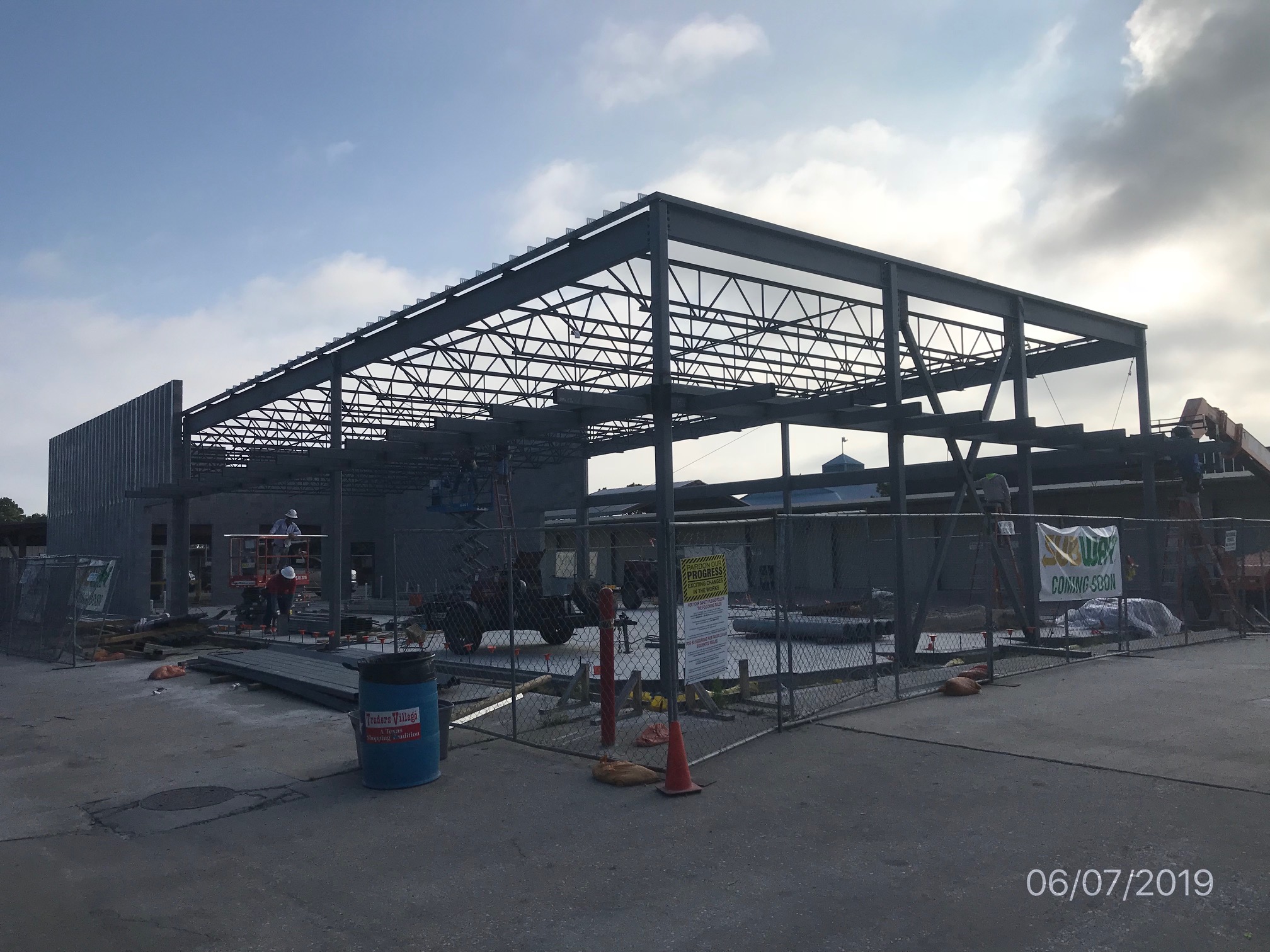 6.03.19 - Crews have been addressing the CMU installation, setting embedded plates for the bar joists, and filling walls with concrete. As for Joe's Burgers, crewmen are laying out the roof curbs for the AC and vents, cutting AC access and welding angle supports, framing, and pouring interior curbs. Electrical rough-in is also underway.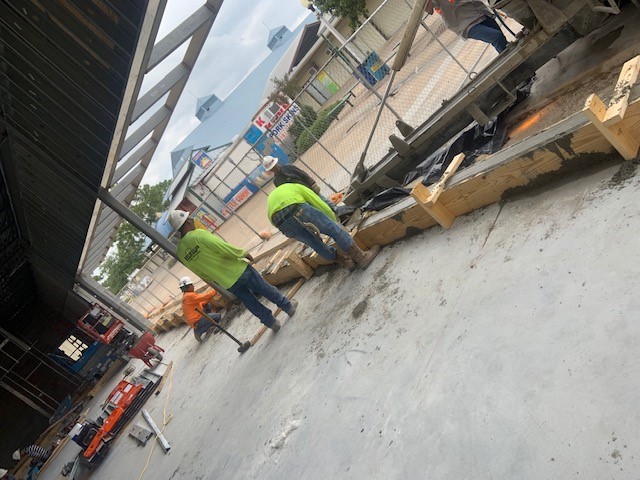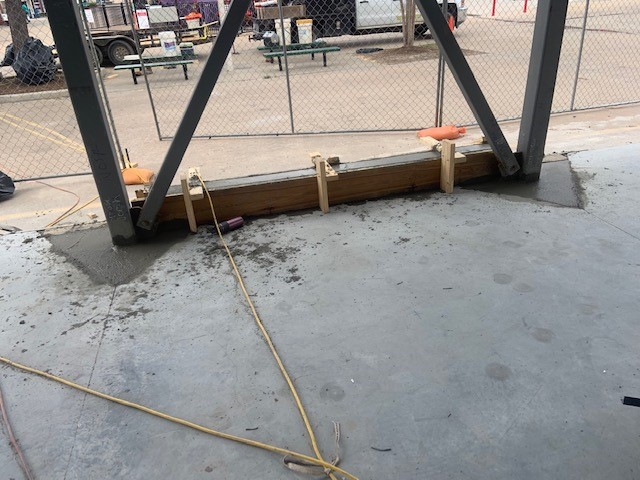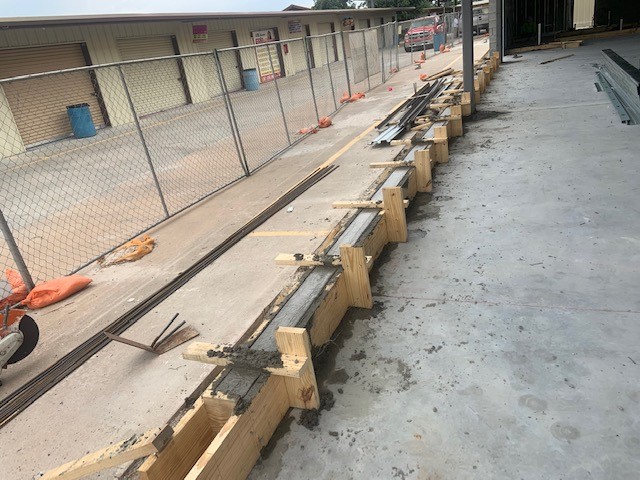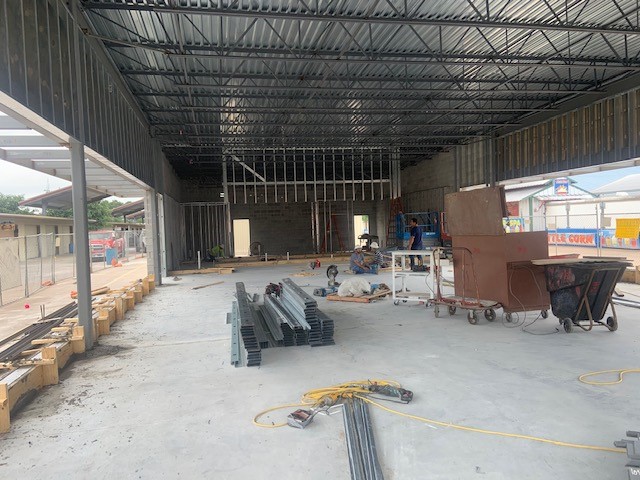 5.29.19 - Crewmen began CMU installation for the Subway restaurant, which will be completed by the end of this week. We expect steel for this building to be delivered on 5/31, and will begin erecting.
Steel erecting is complete and inspected for Joe's Burgers. The roof deck is on and framing has begun. Crewmen plan to pour interior curbs and block outs this week, so framing and plywood can be completed.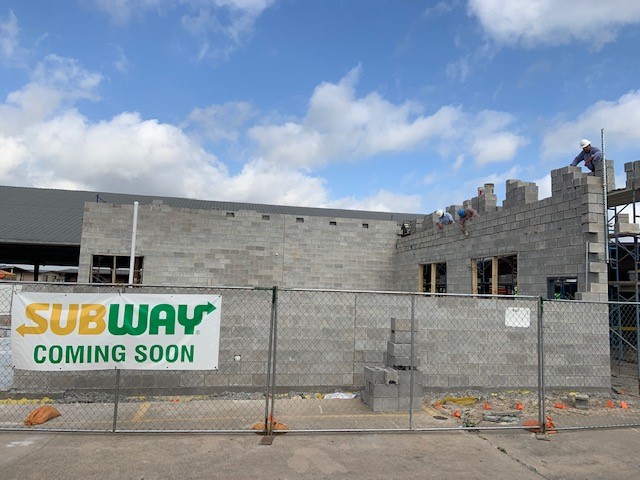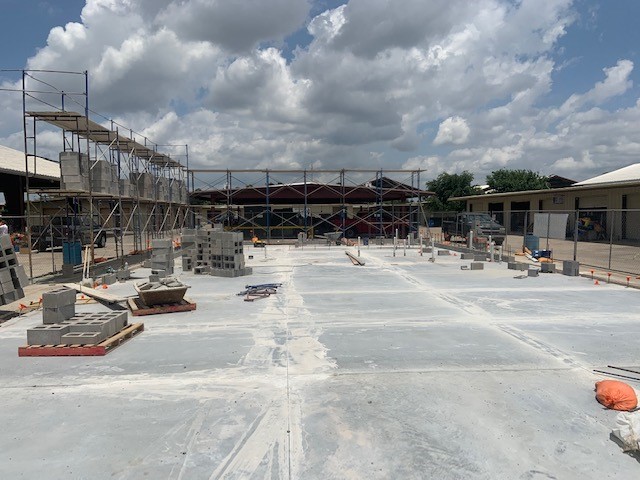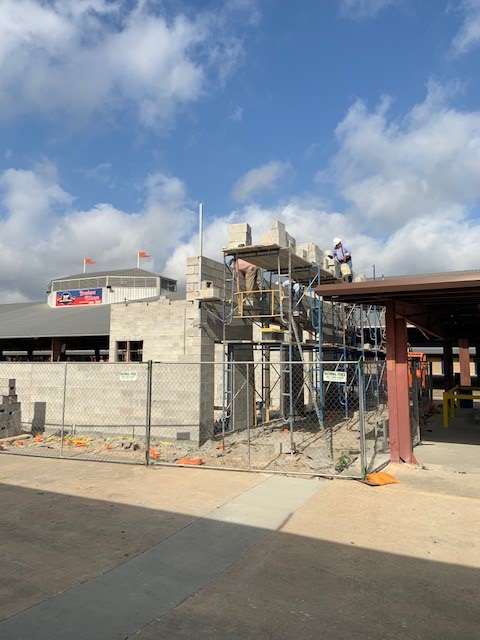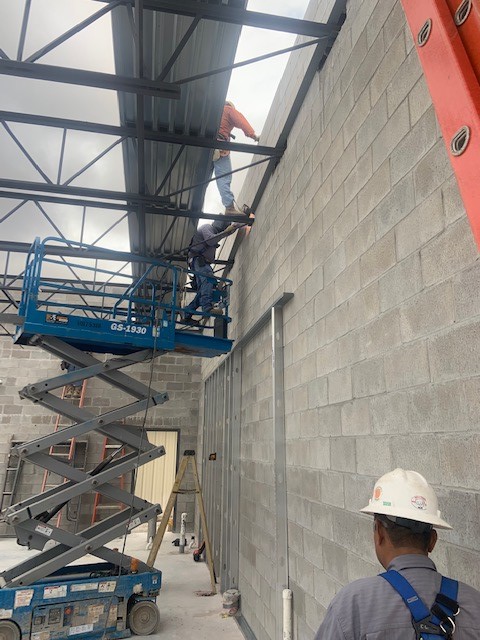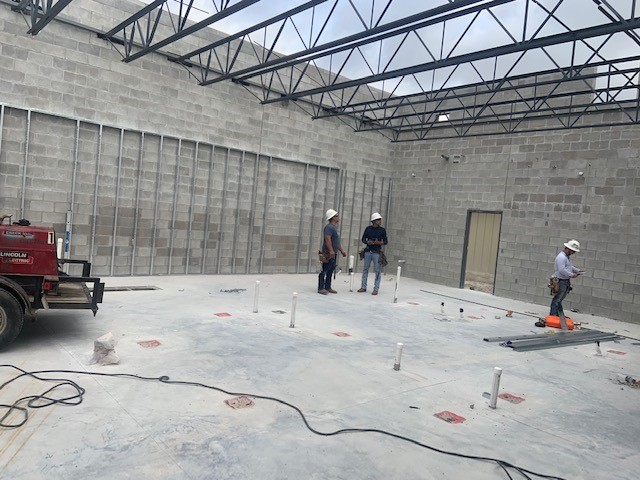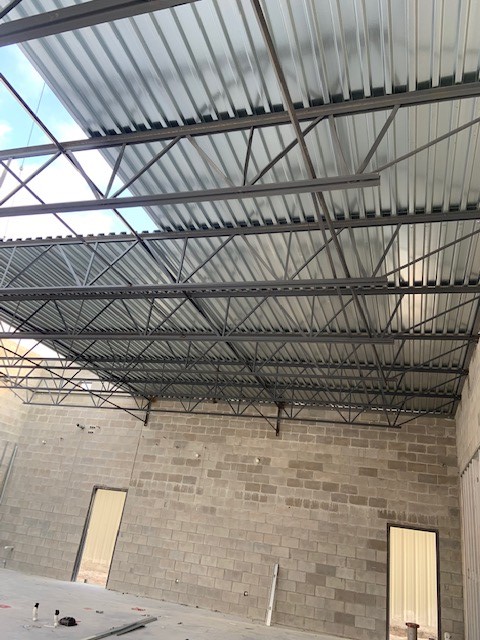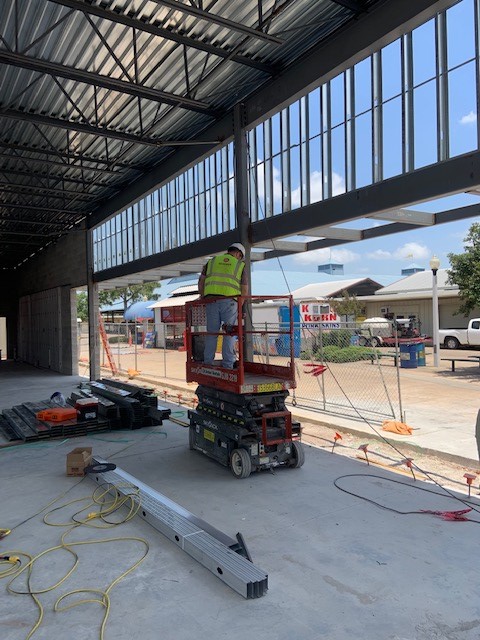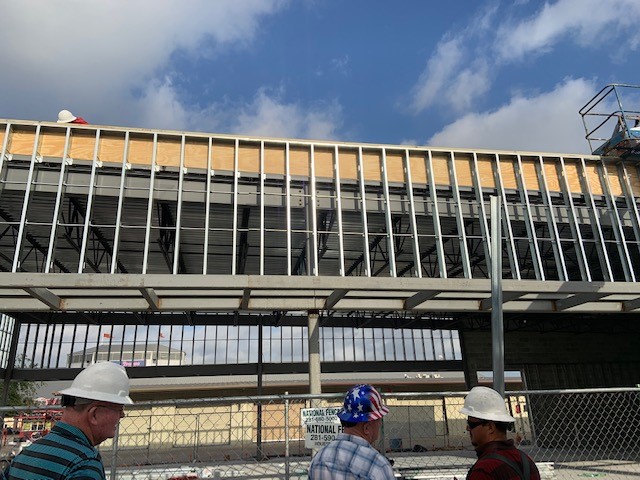 5.06.19 - Erectors began hanging steel and the masons continue to build the CMU walls,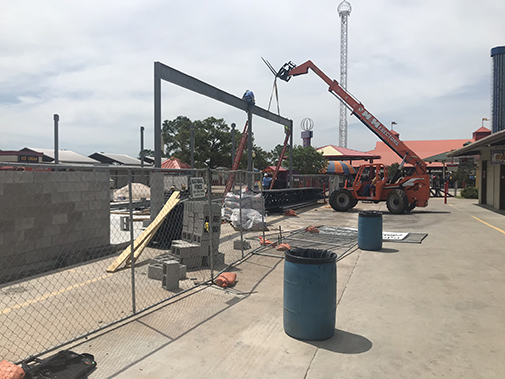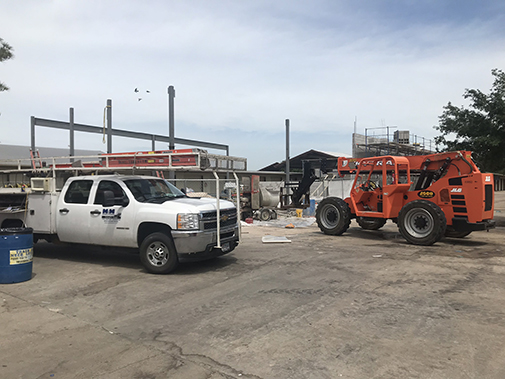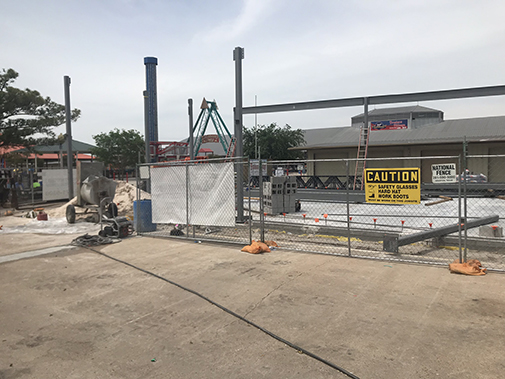 4.29.19 - . Joes slab was poured last week. Cmu install is scheduled to start today. As for Subway, crewmen were able to pour beams and prep for the slab pour. Subway's slab pour is scheduled for today and tomorrow.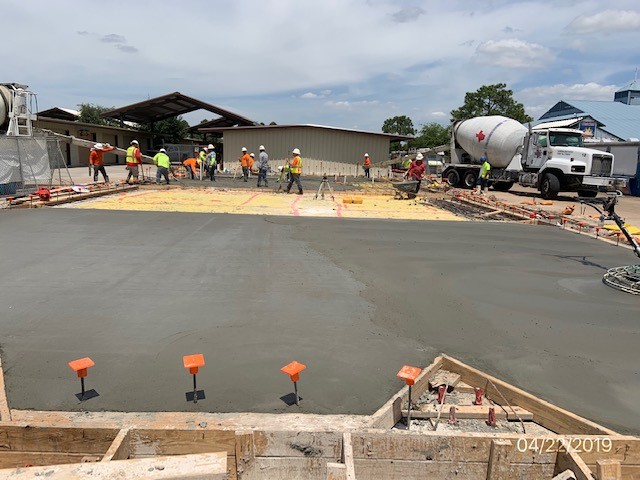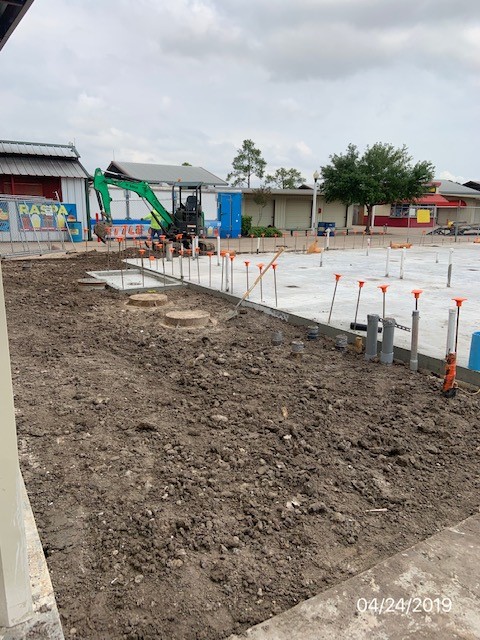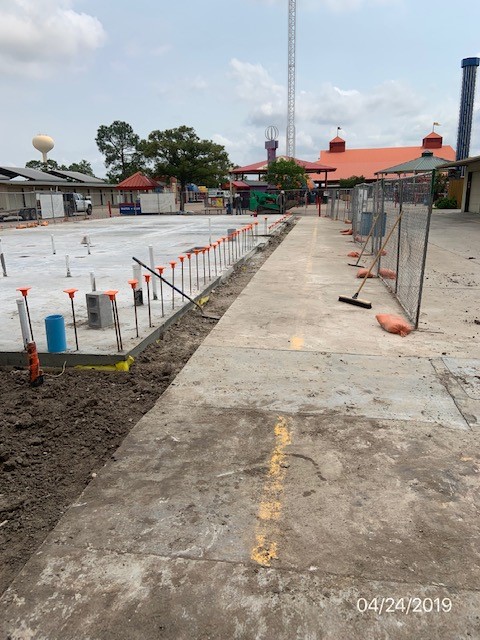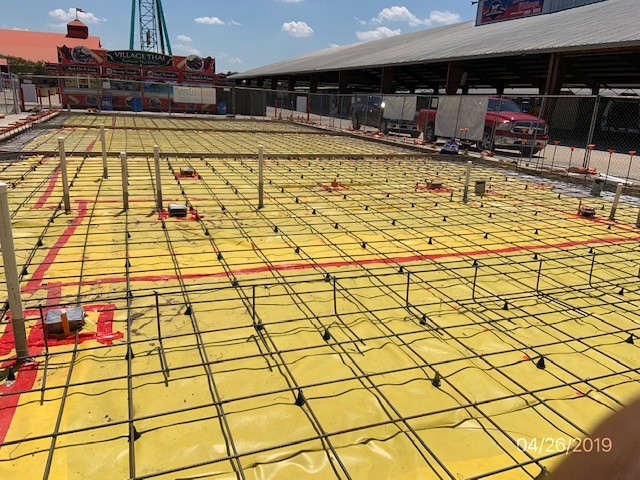 4.03.19 - Underground is complete. Crews are digging beams and tying steel in preparation for next week's concrete pour,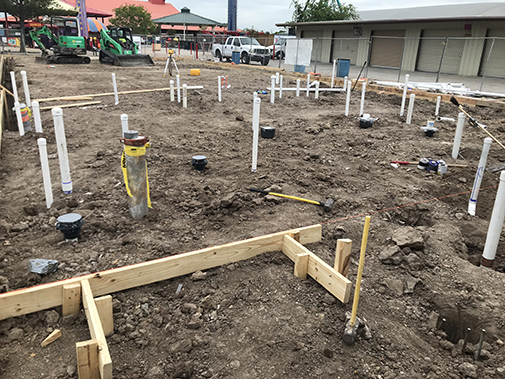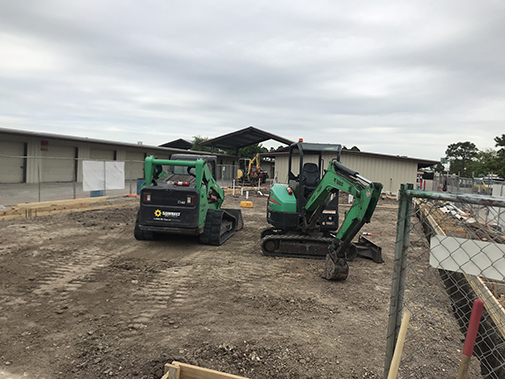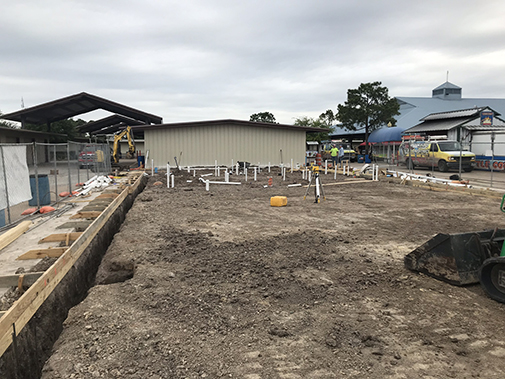 3.25.19 - Crews are pouring piers today for Joe's Burgers. Plumbers ran the utilities for Subway and are backfilling today,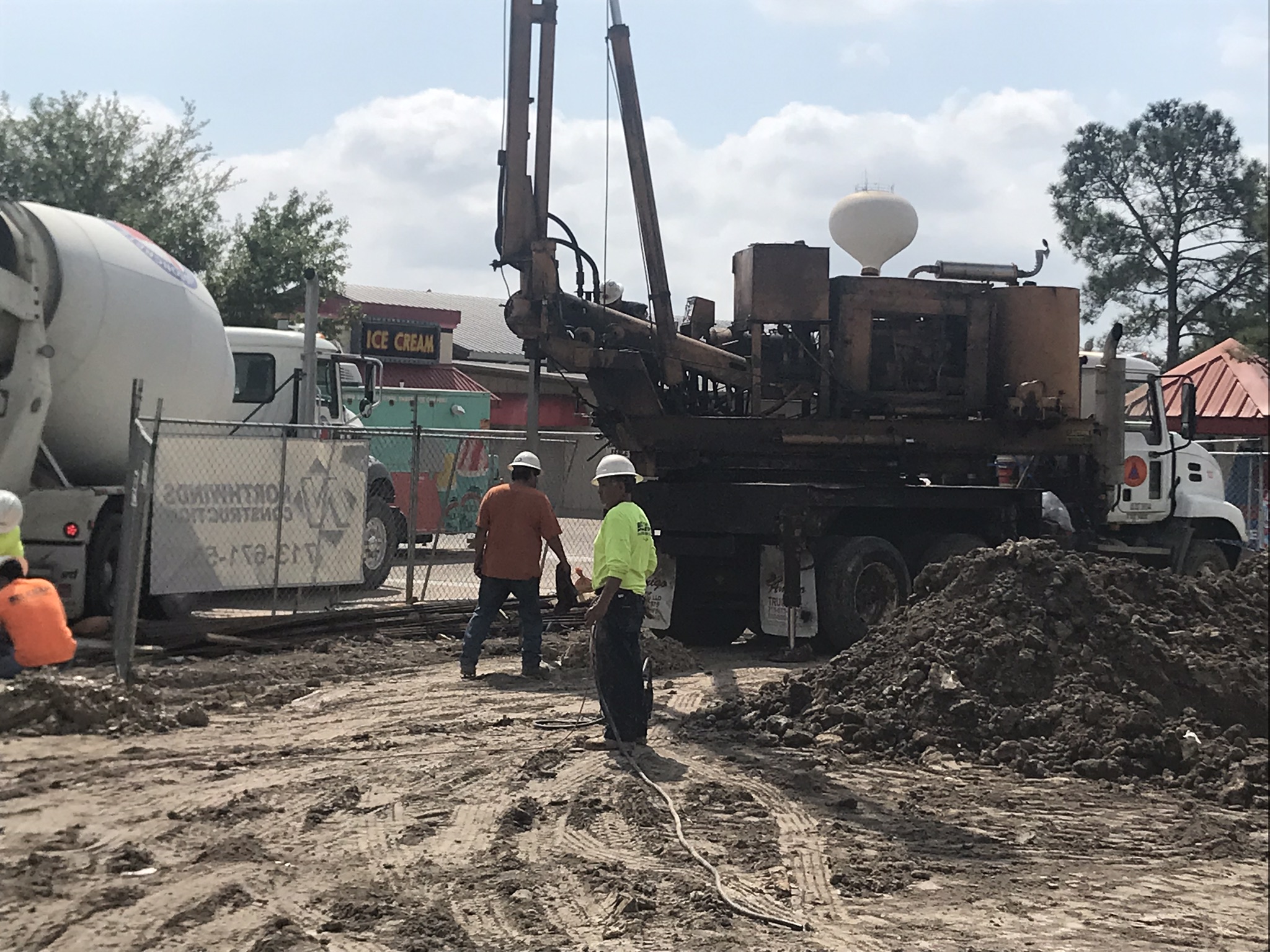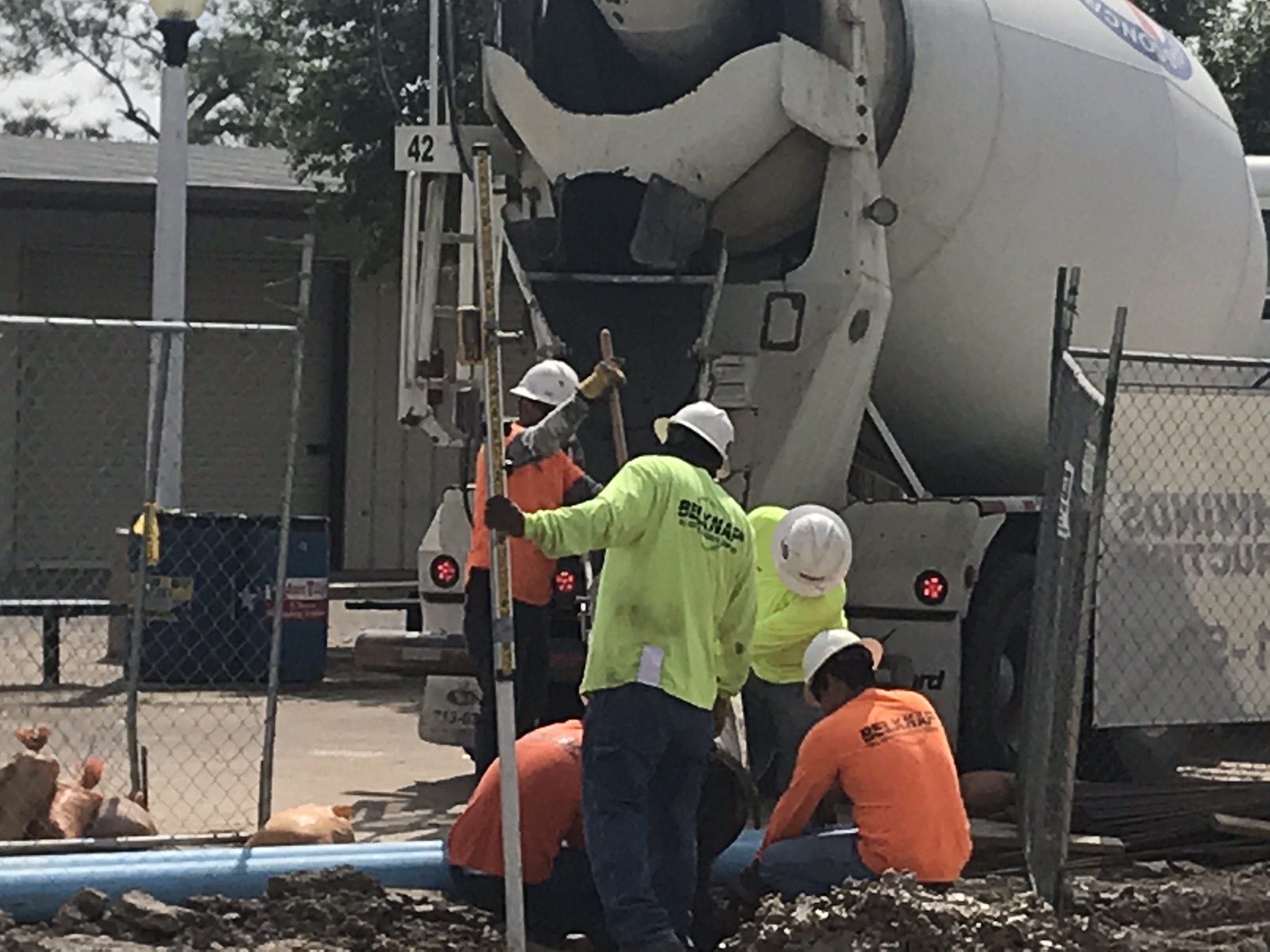 3.20.19 - The existing slabs are removed. Plumbers have made the utility connections and the boring for the fire main is complete. Concrete crews began tying steel for the piers.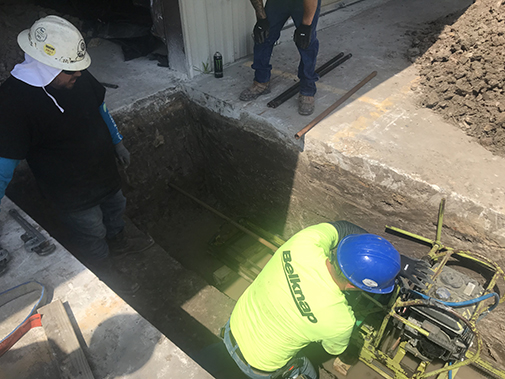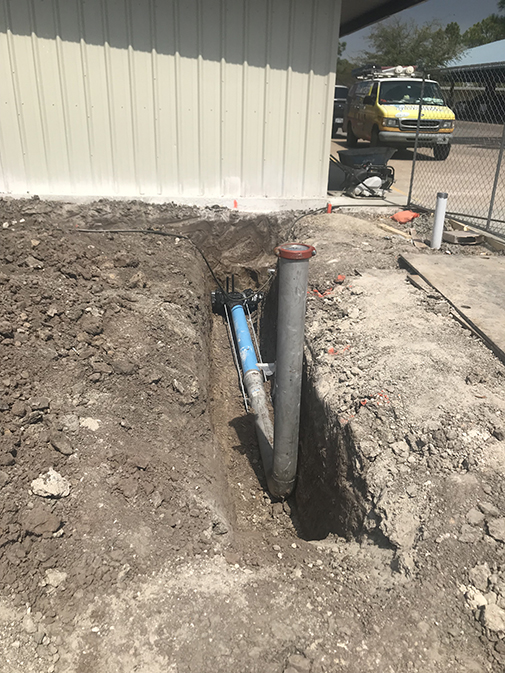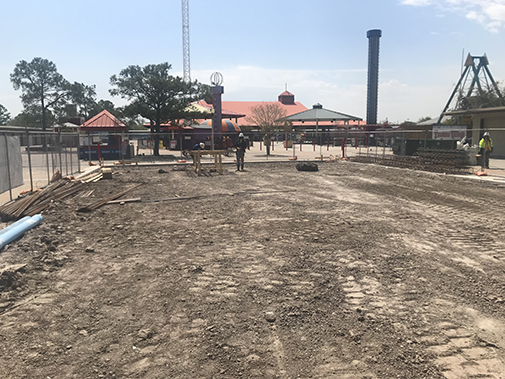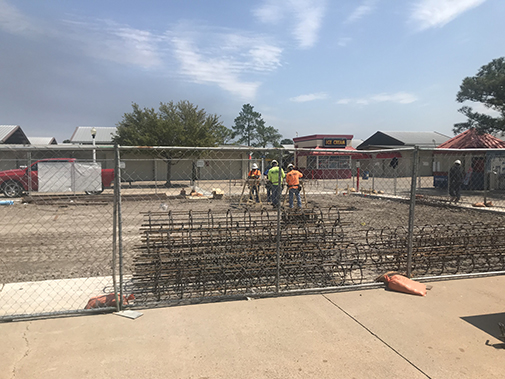 3.17.19 - Crewmen ran utilities and poured trench for Joe's Burgers, and finished removing the slab for Subway,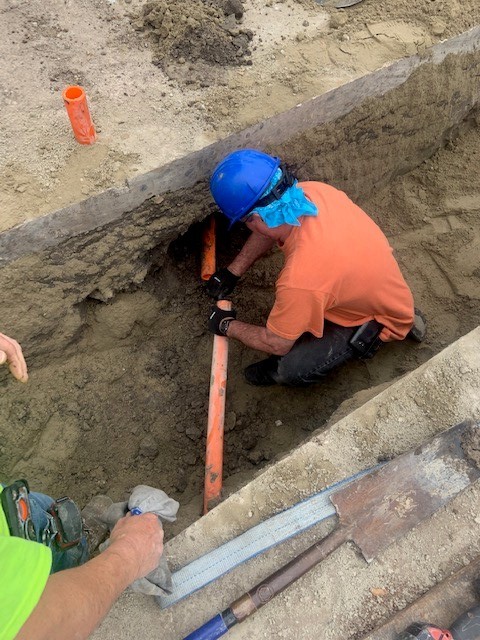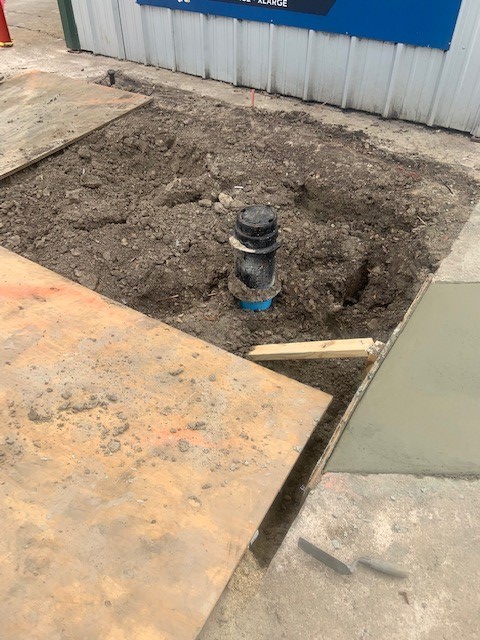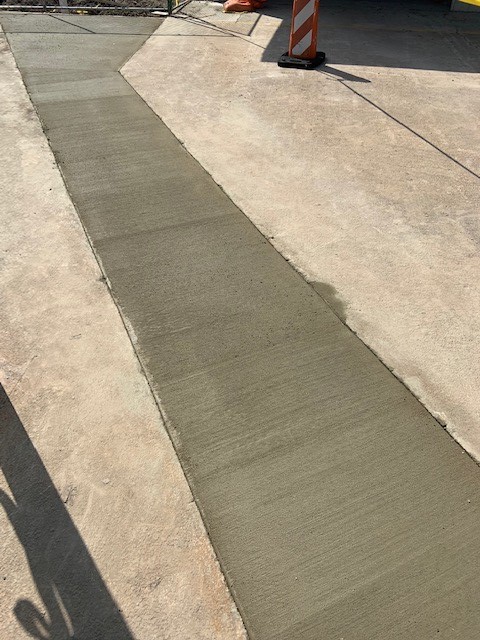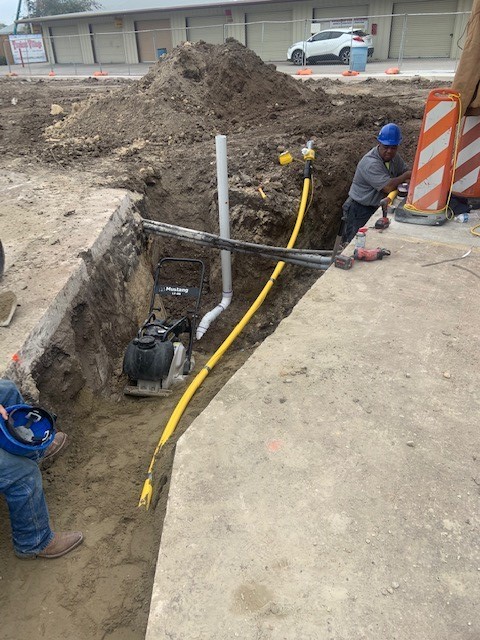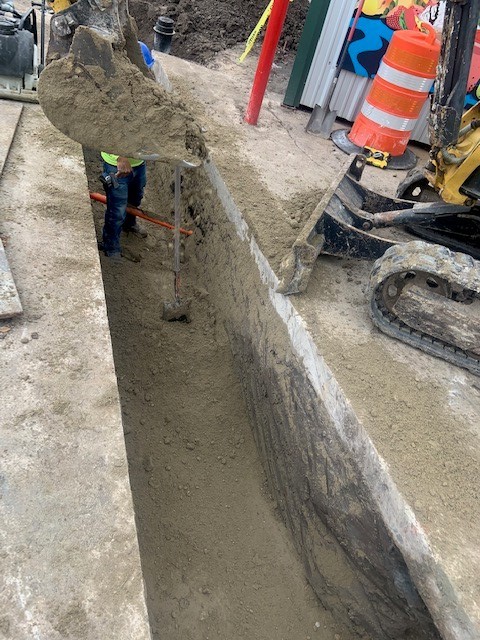 3.08.19 - Crewmen are saw cutting and breaking out existing slabs, making tie-ins for water, sewer, and gas.