Duncan Aviation SR-8 Build Out
8.21.20 - This project is near completion,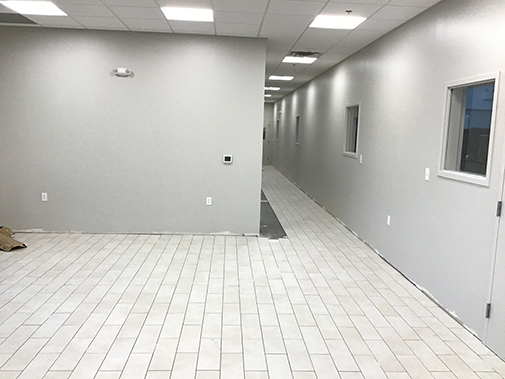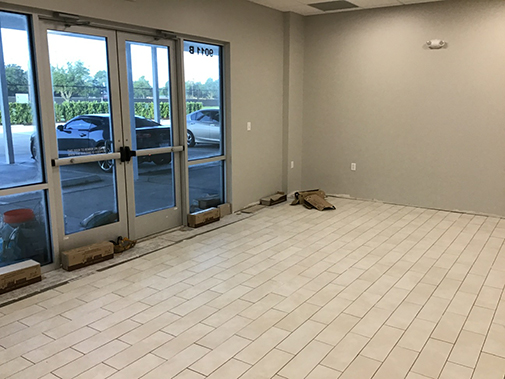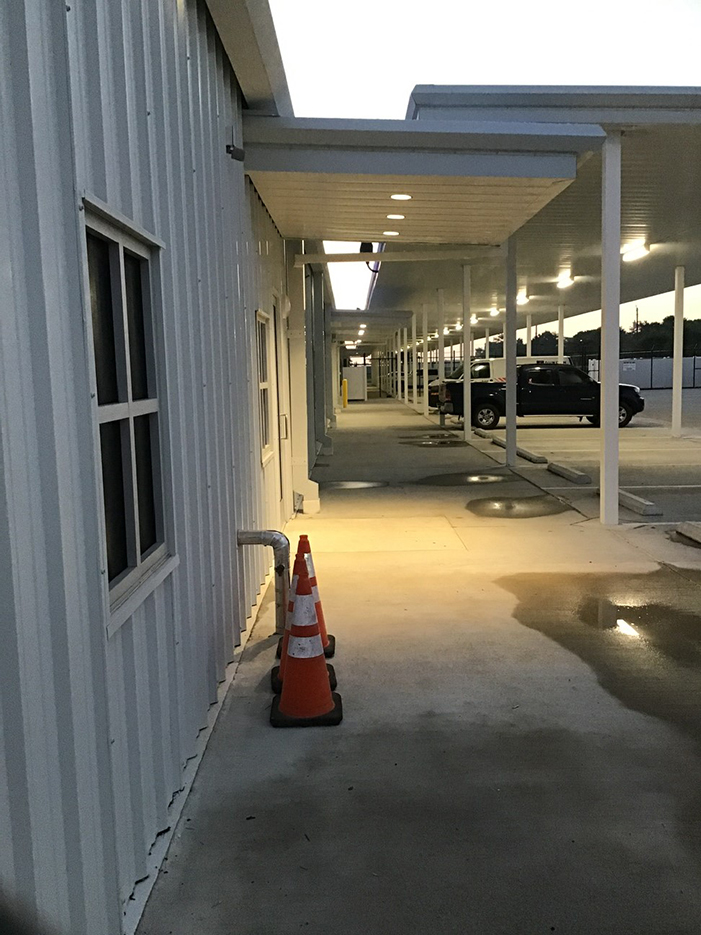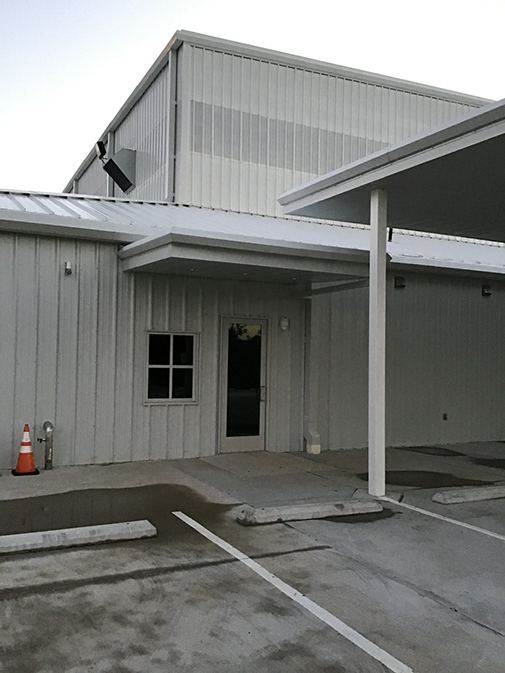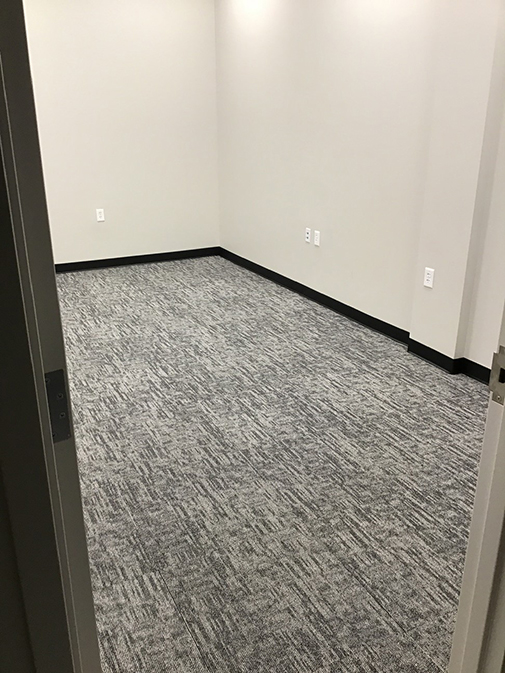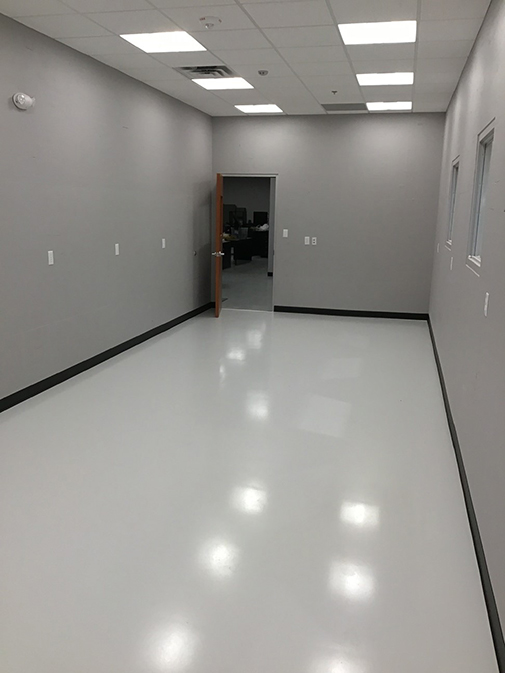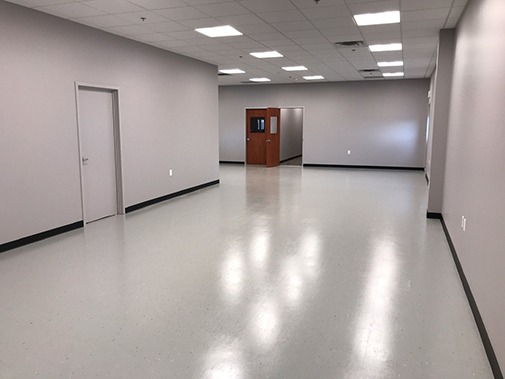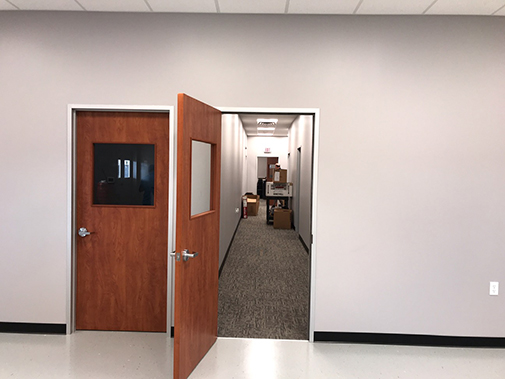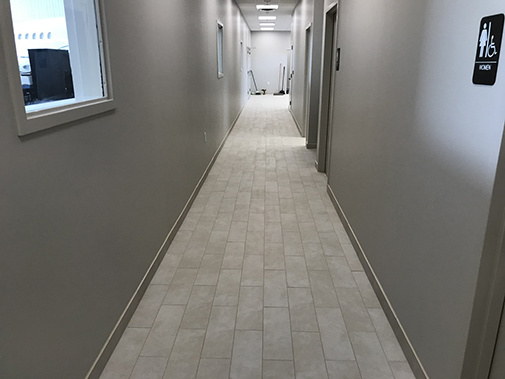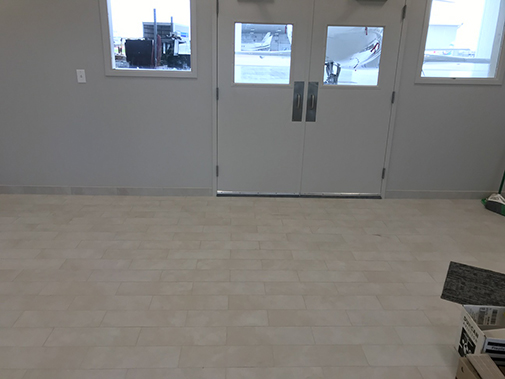 7.27.20 - Crewmen are painting the plywood walls in 115 & 119, installing hardware on doors and starting the ceiling tile installation. Flooring crews have completed the VCT and cove base throughout Duncan's office areas. Electrical is complete and ready for inspection. Once the canopy is trimmed out, the remaining lighting will be completed,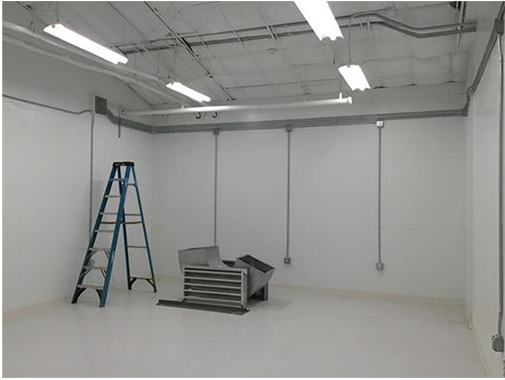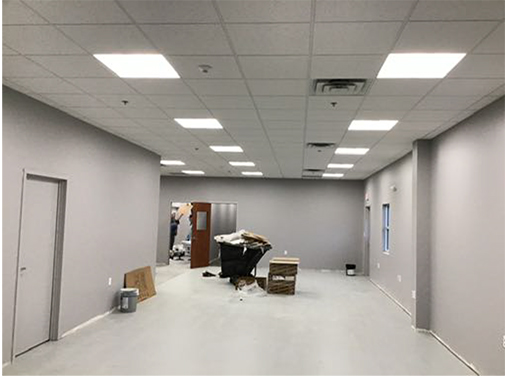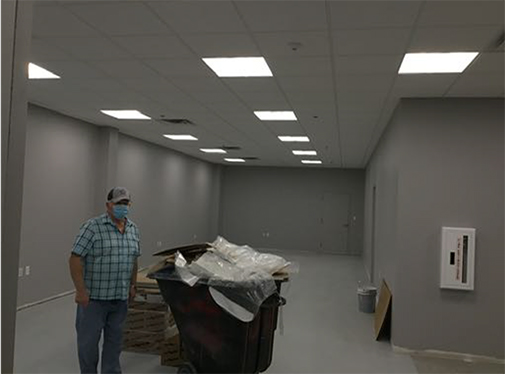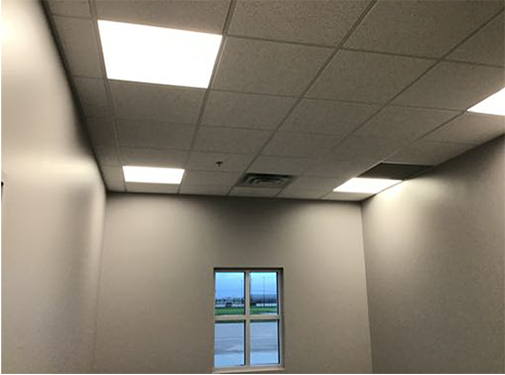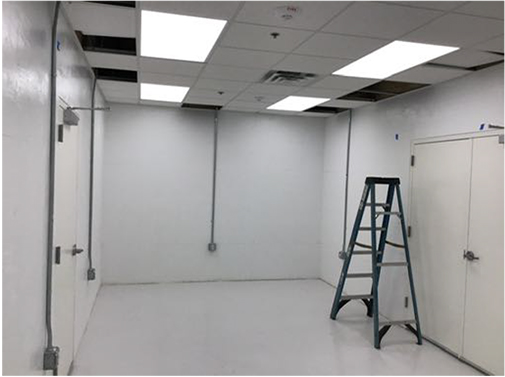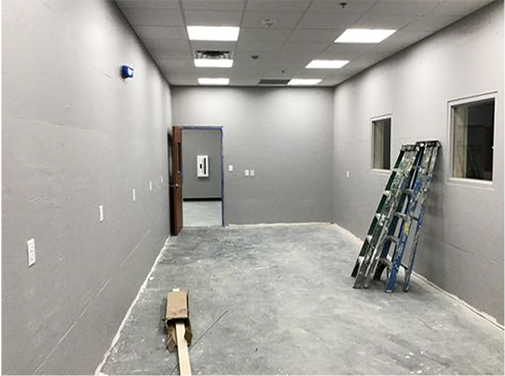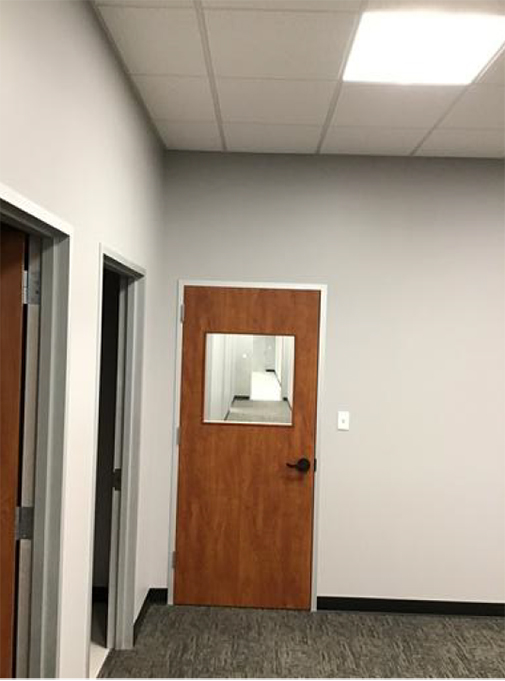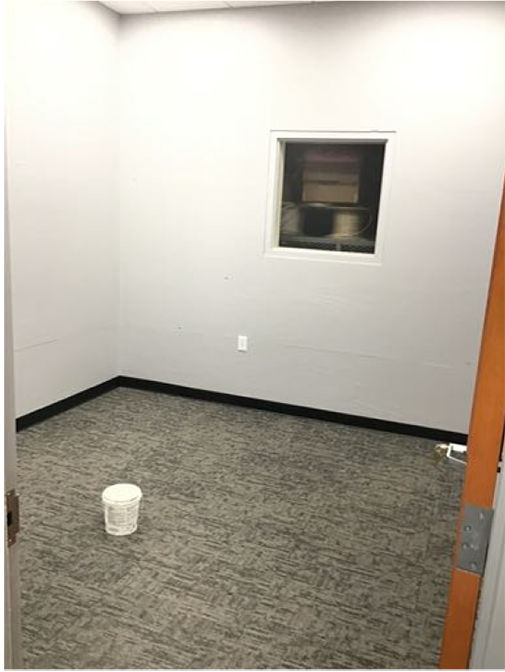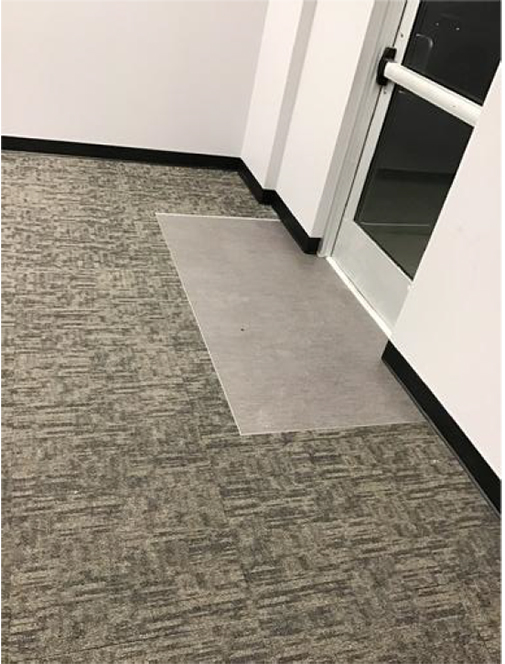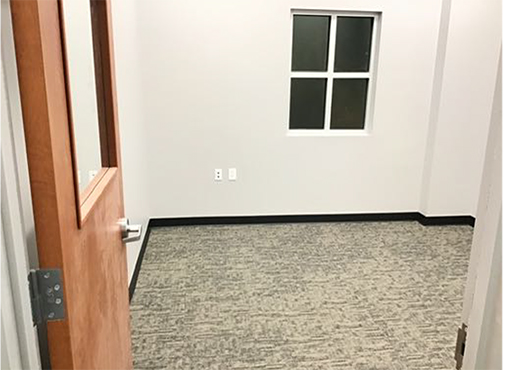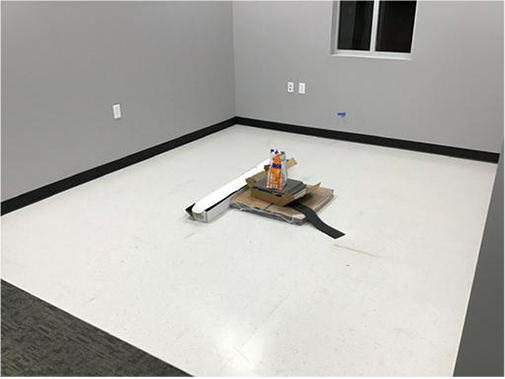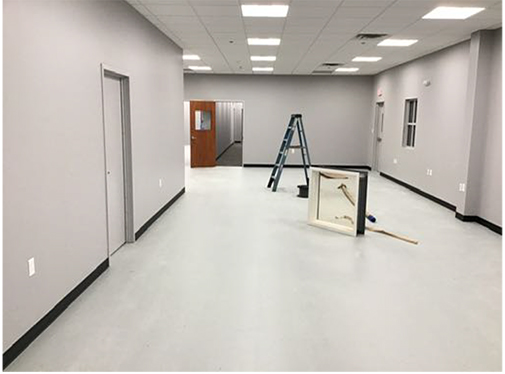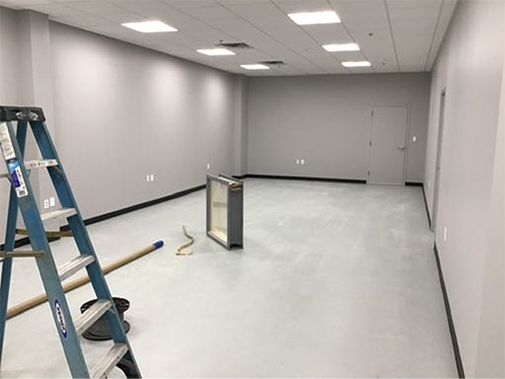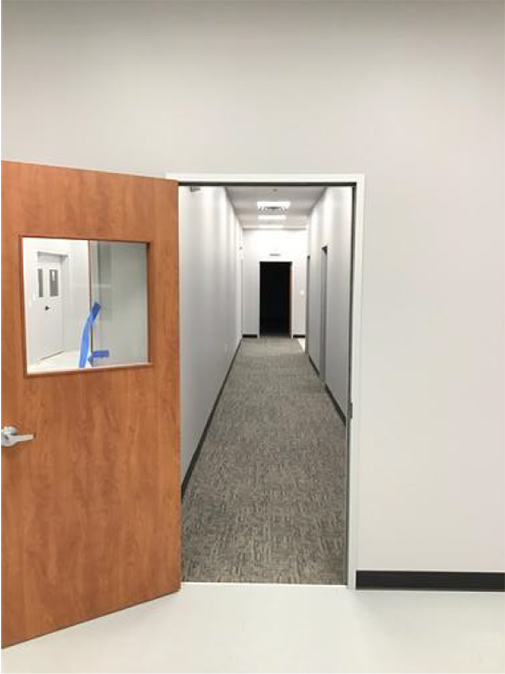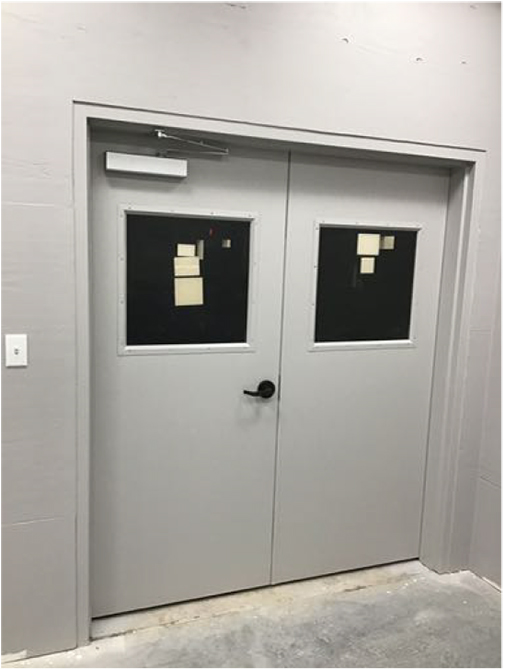 7.20.20 - Interior painting continues. Electricians continue above-ceiling rough in and wiring of the electrical panels.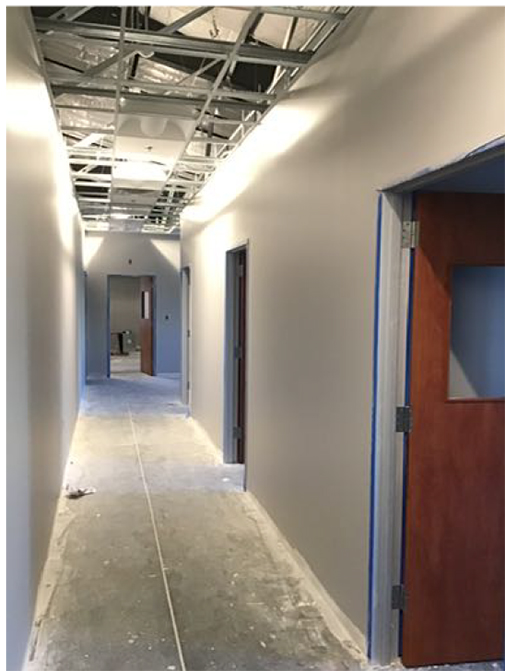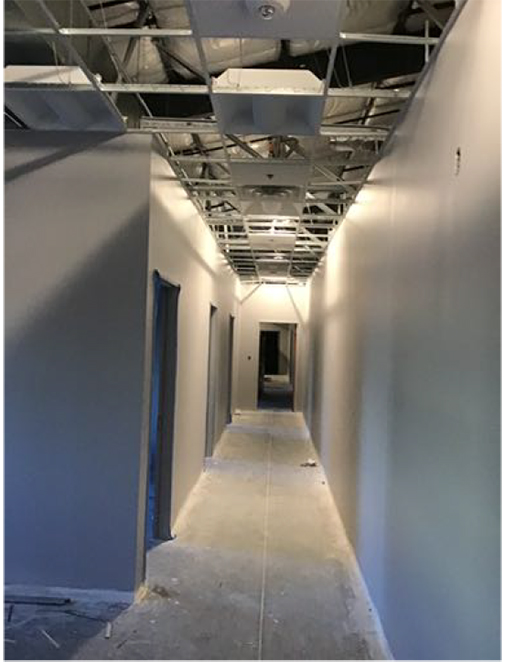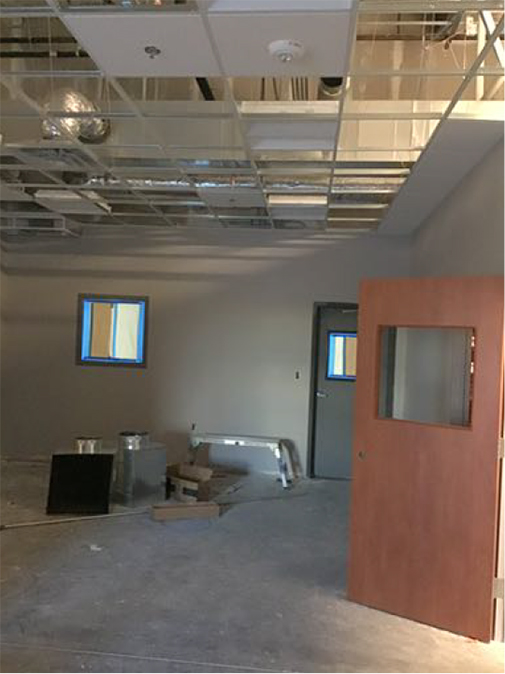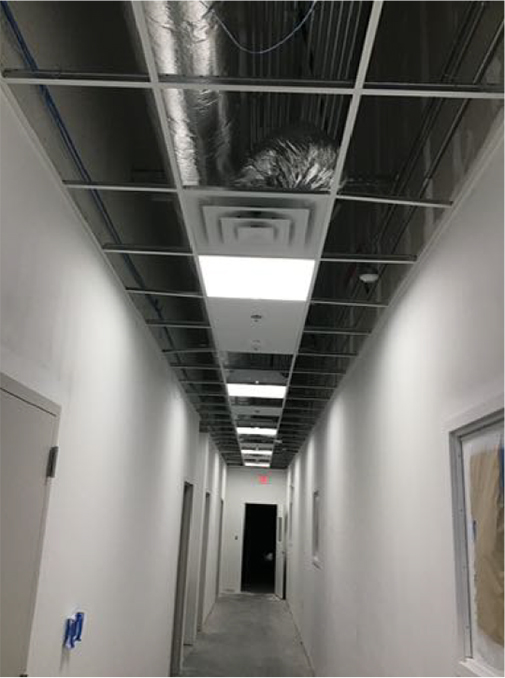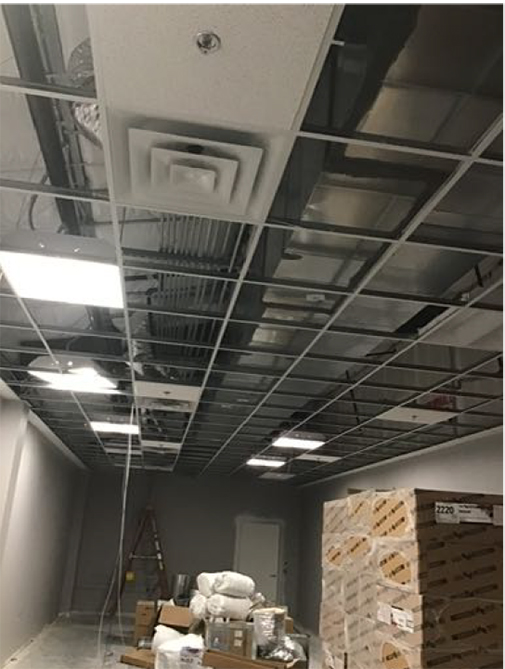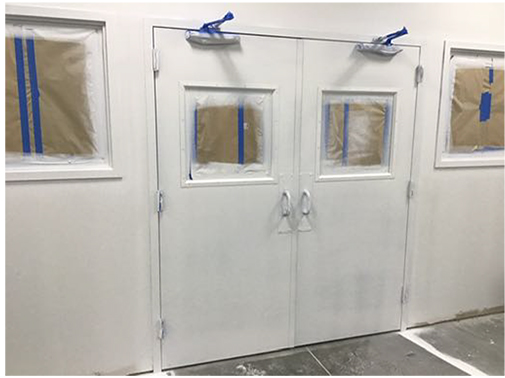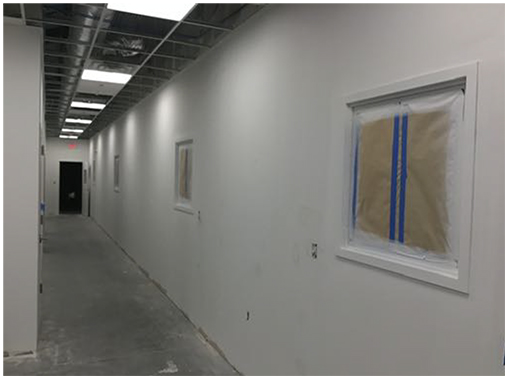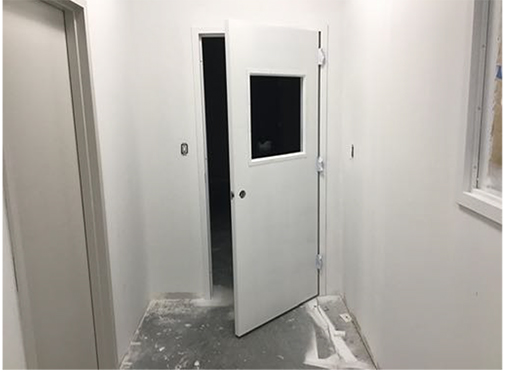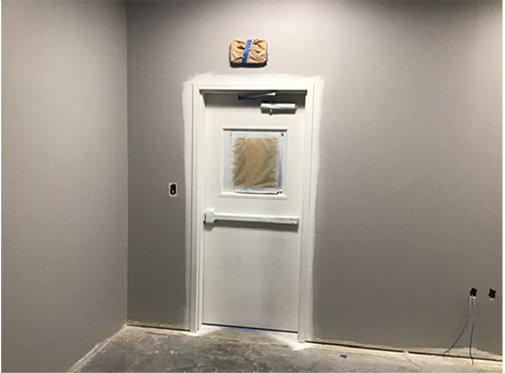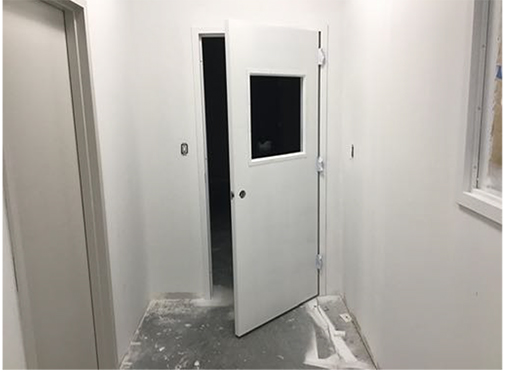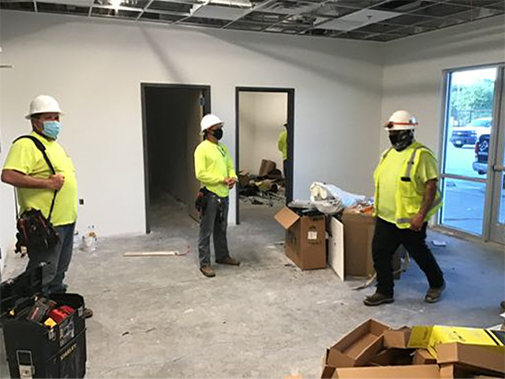 7.02.20 - Crewmen continue to run the ceiling grid and duct work. Electrical rough in has begun.
6.30.20 - Crews are running wall angle and hanging ceiling wires. They started running the ceiling grid. Crewmen are adding fire-rated plywood at the TV locations. AC contractor continues running hangers and assembling the AC ducts.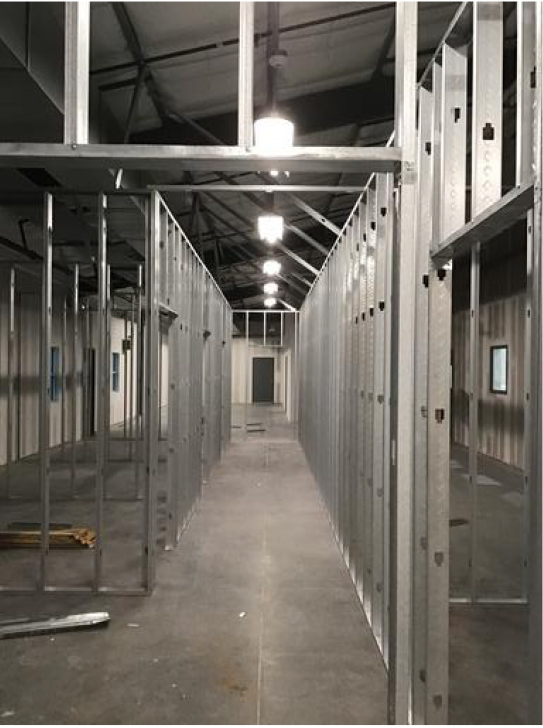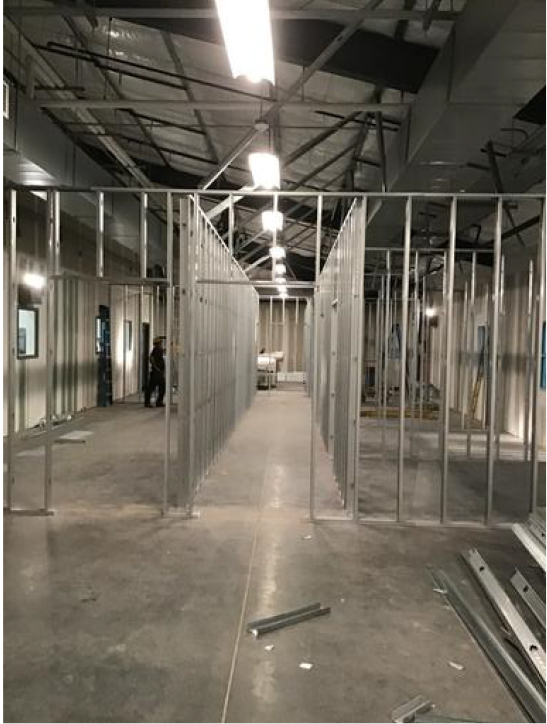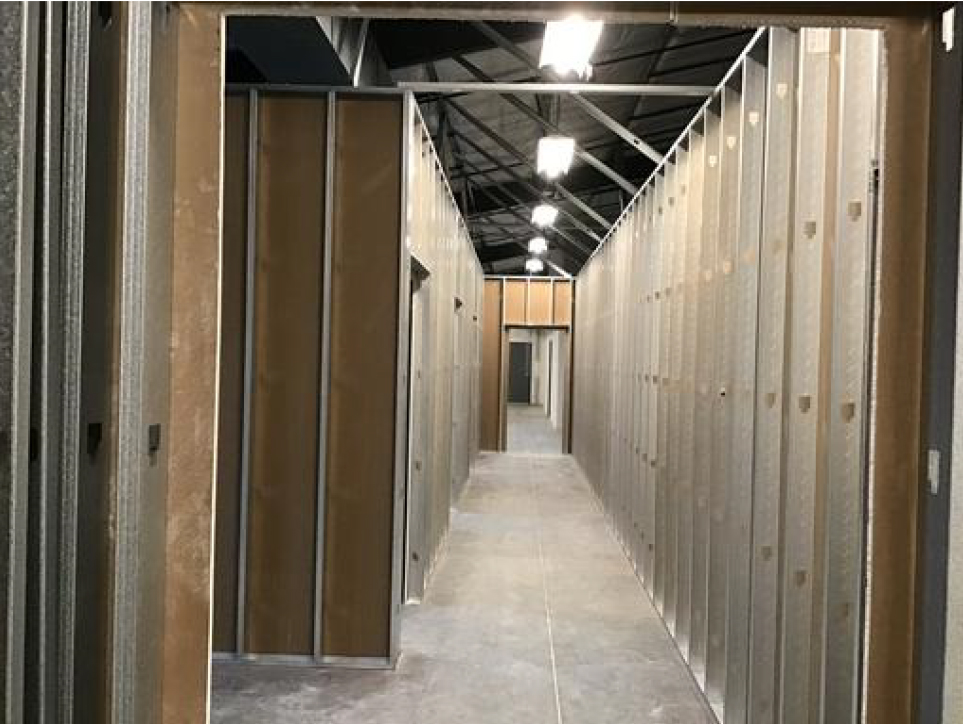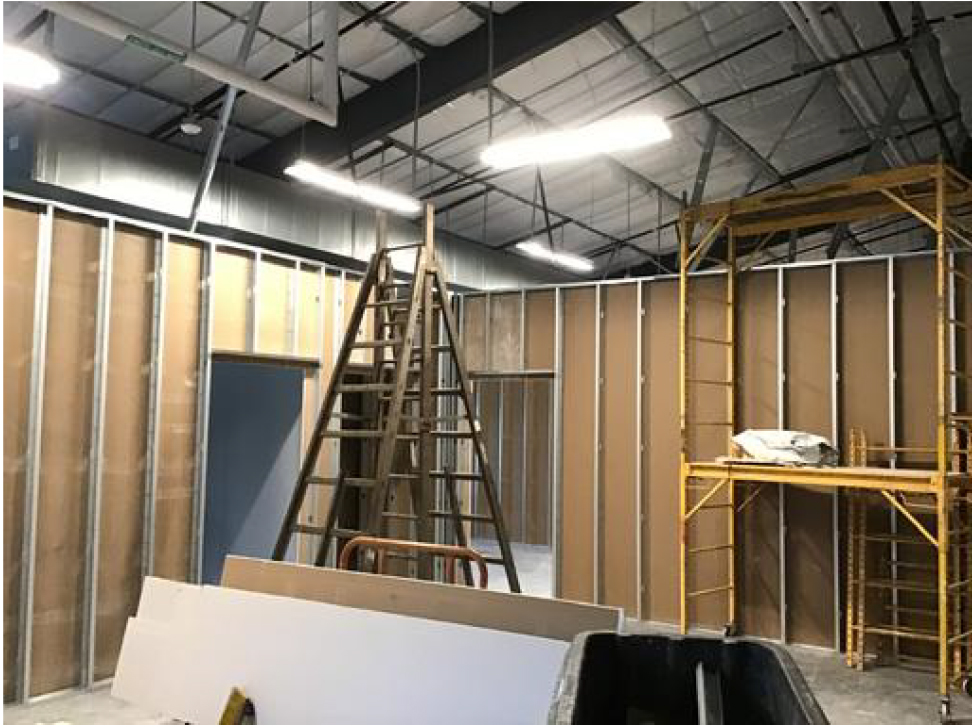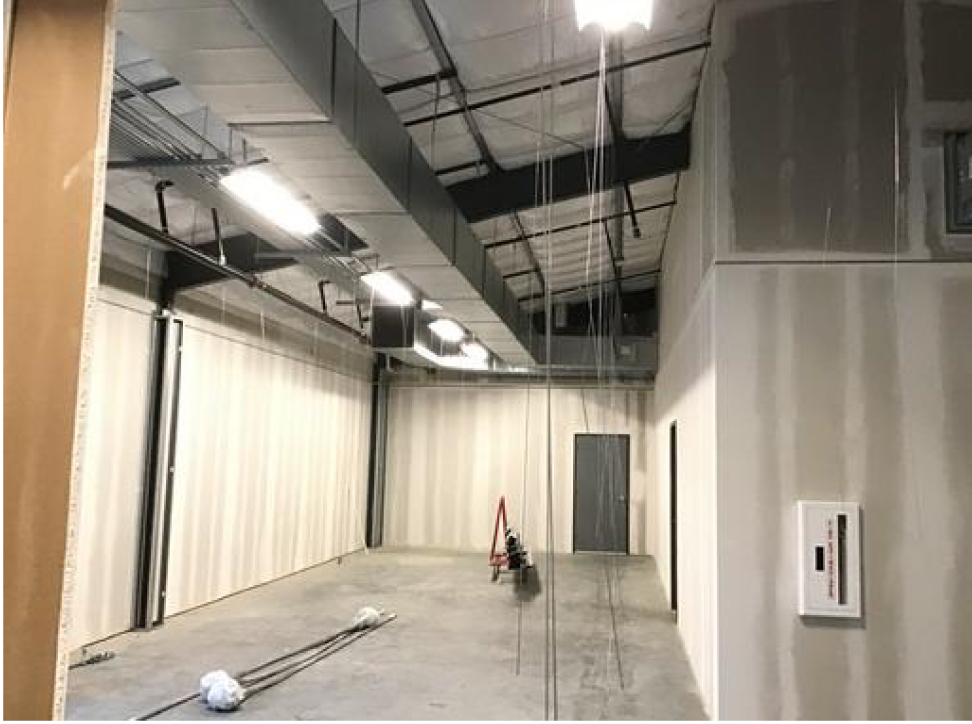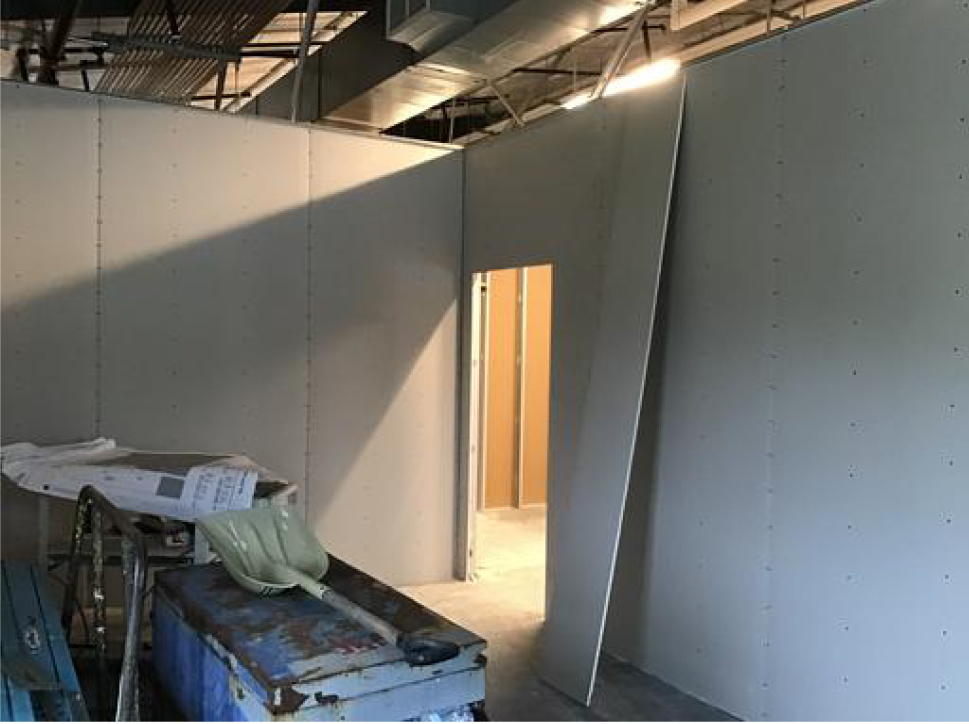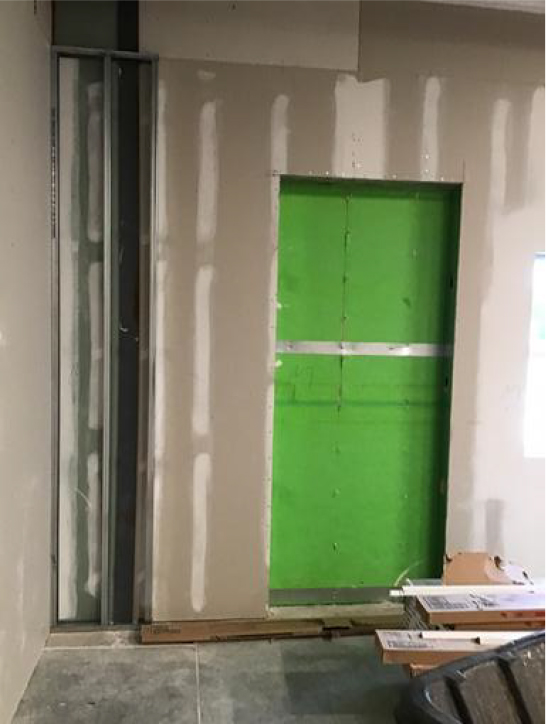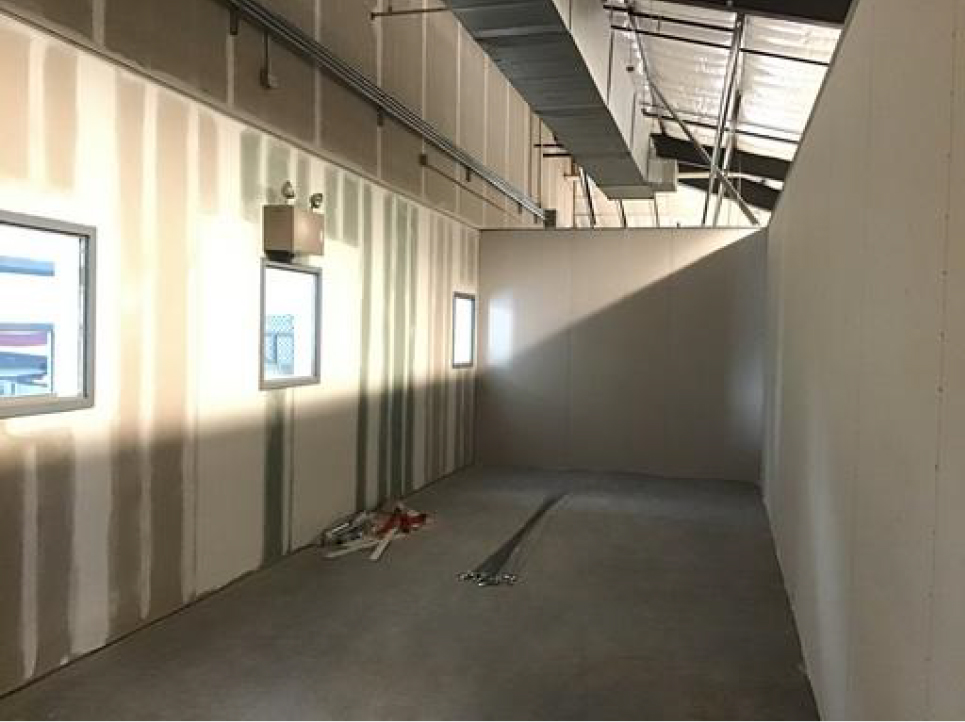 6.28.20 - This project calls for a 4,231 SF interior build out of an existing shell building (SR-8), that we constructed in 2019. Metal stud framing is underway. The Fire subcontractor began bringing the pipe drops to 1'-0" above the ceiling height.