TDCJ | 30,000 SF Office and 18,000 SF Office w/3,000 SF Warehouse | Huntsville, TX
Final project photos. November completion,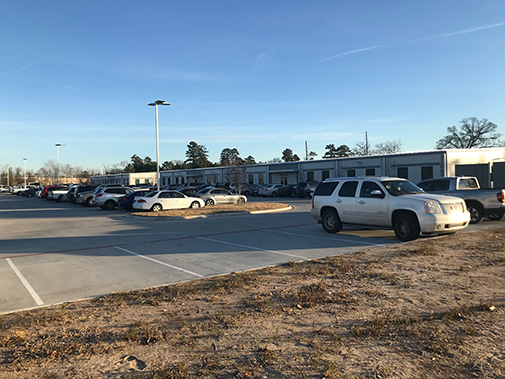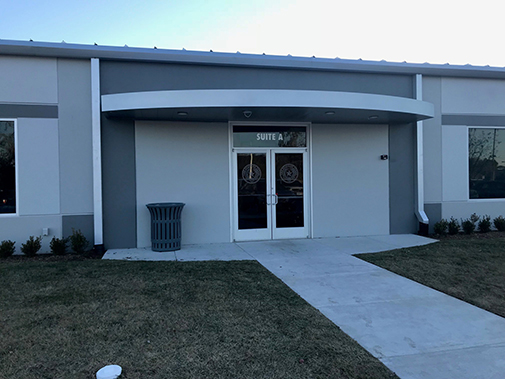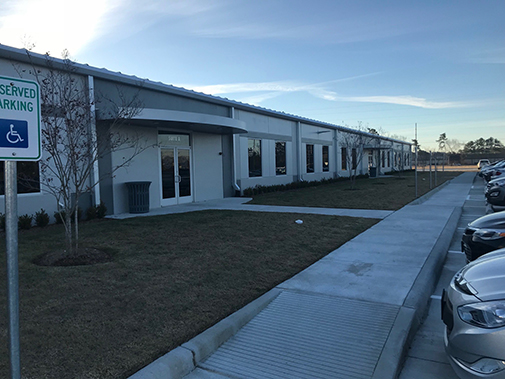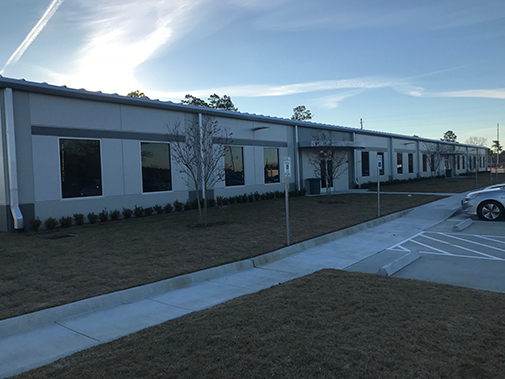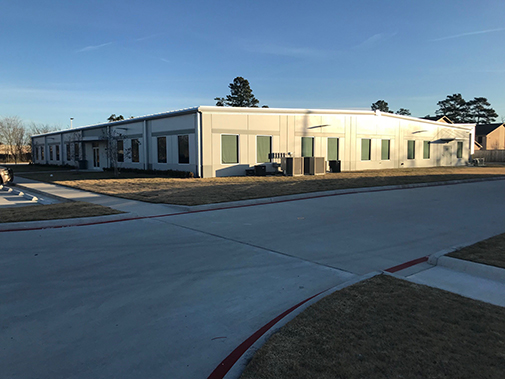 7.02.17 - Paving is 95% complete. HVAC duct in Building 1 is 100%, copper line sets are 100%. Duct in Building 2 is 80%, coper line sets are 50%. Top out plumbing is complete for Buildings 1 and 2. Sheetrock and tape and float is near completion in Building 1, half-way complete in Building 2. Both buildings are sprinklered. Storm is complete.
7.01.17 - Grading and clean up. Electricians in to pipe Building 2. Framers in to build walls in warehouse restroom and electrical room. HVAC crew in to makue up branch lines and insulate Building 2.
6.19.17 - Paving is 95% complete, the sprinkler system is complete in Bldg 1 and nearing completion in Bldg 2. Bldg 1 framing is complete and 50% complete in Bldg 2. The storm is complete.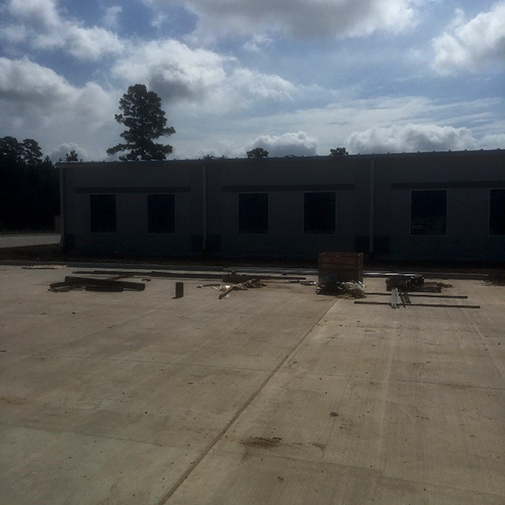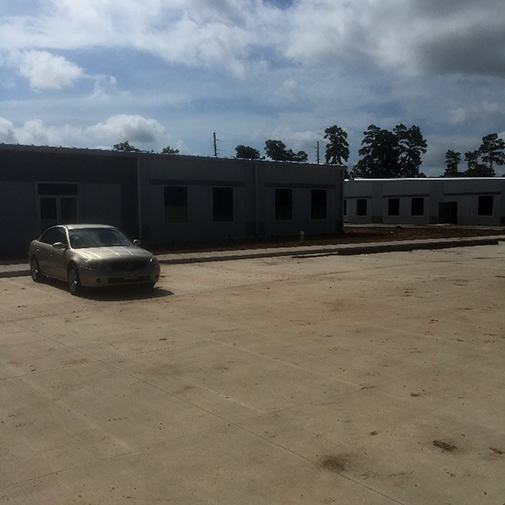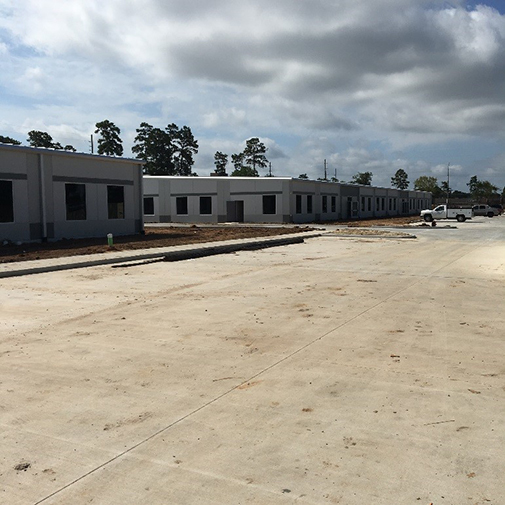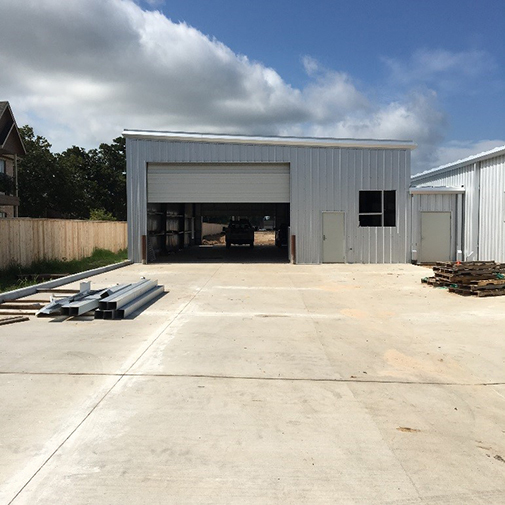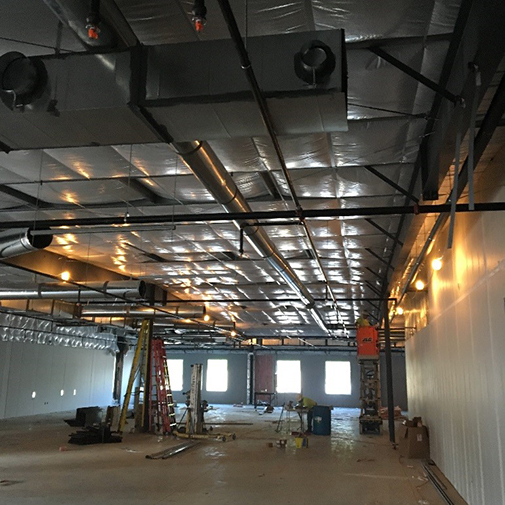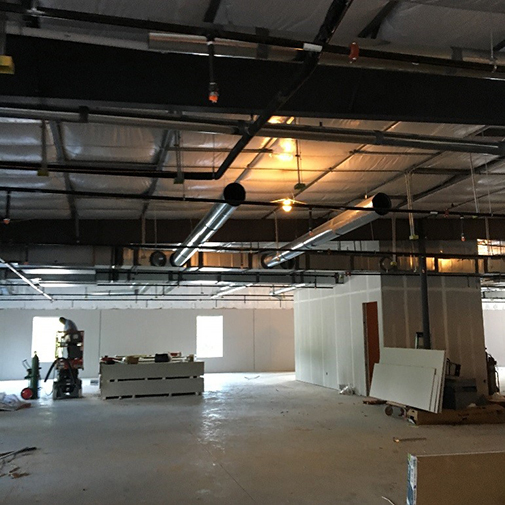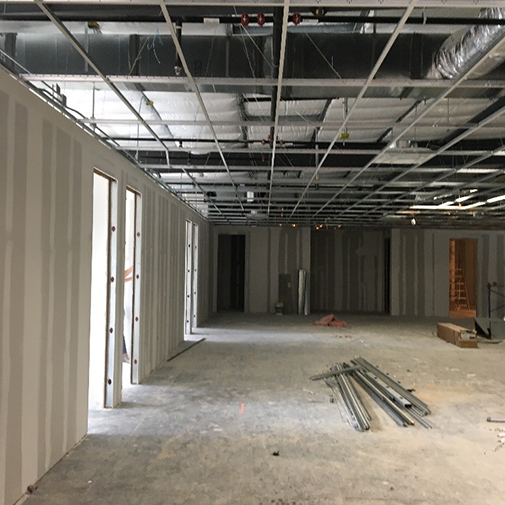 5.26.17 - Paving is 95% complete, the HVAC duct in building 1 is 95% with copper linesets 10% complete. Top out pluming is complete in Building 1 and 90% complete in Building 2. Sheetrock is 60% complete for Building 1, with insulation 90% complete. Column blockouts are complete as well as the Fire line for Building 1. Building 2 is half-way framed. Electrical piping overhead is 90% in Building 1. Storm work is 90% complete,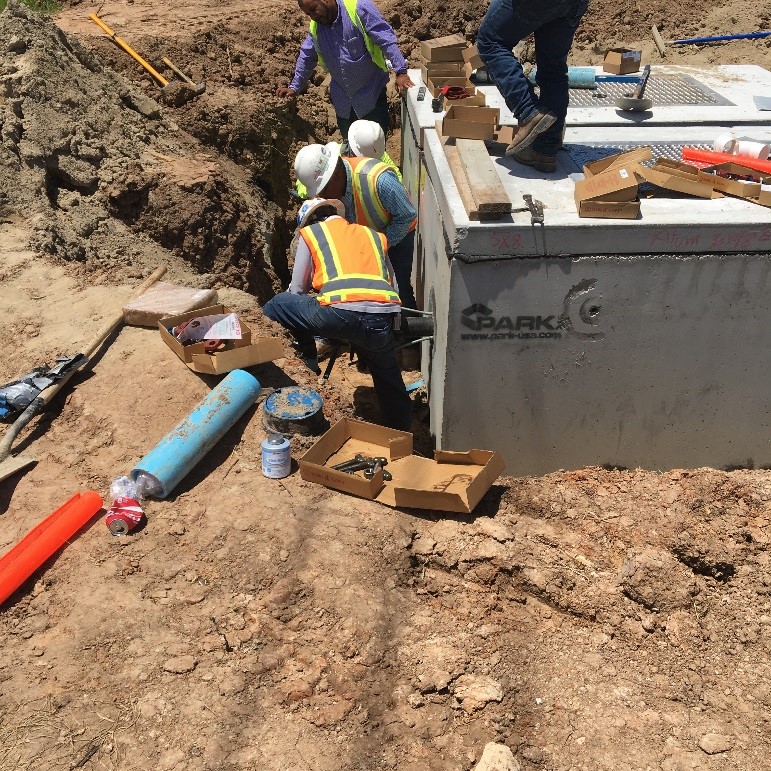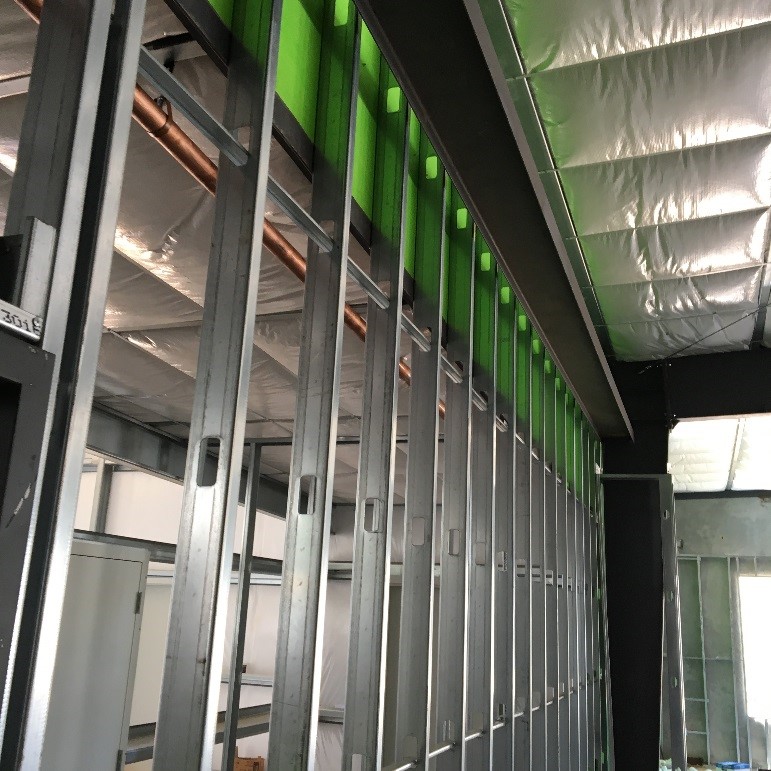 3.27.17 - Crewmen began erecting Building 1, are working on the storm sewer and sanitary sewer, and have poured tilt-wall panels for Building 2,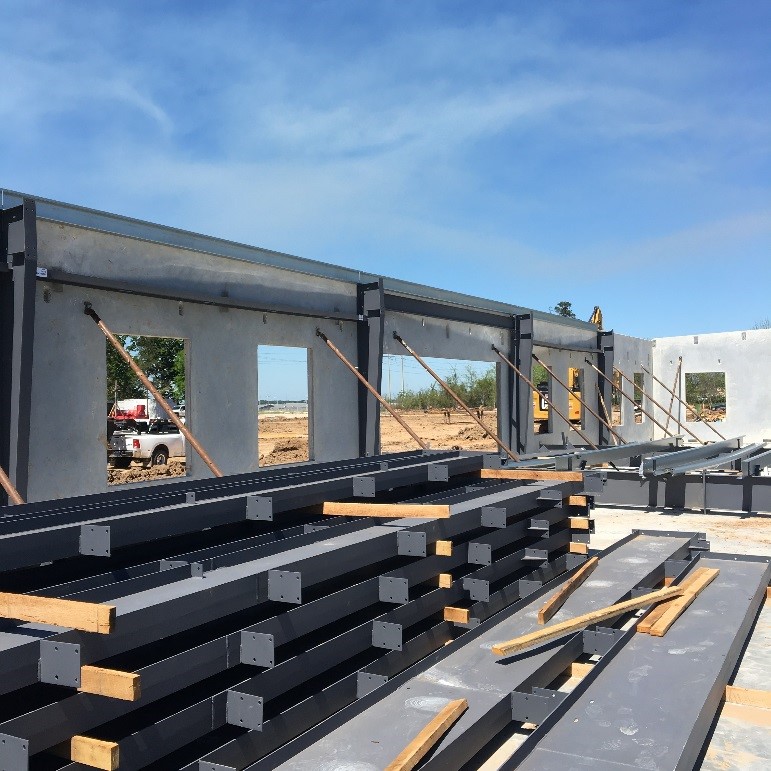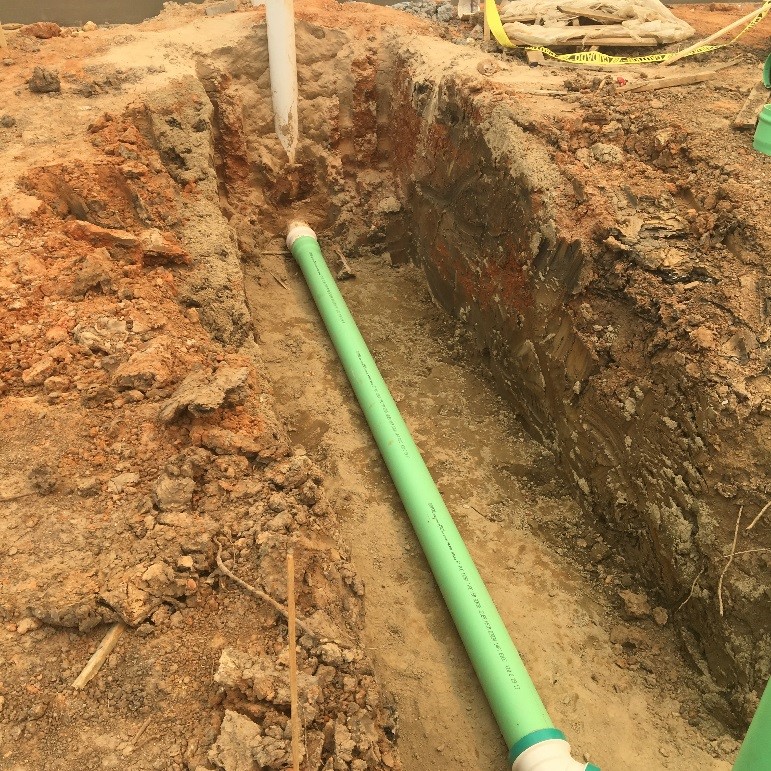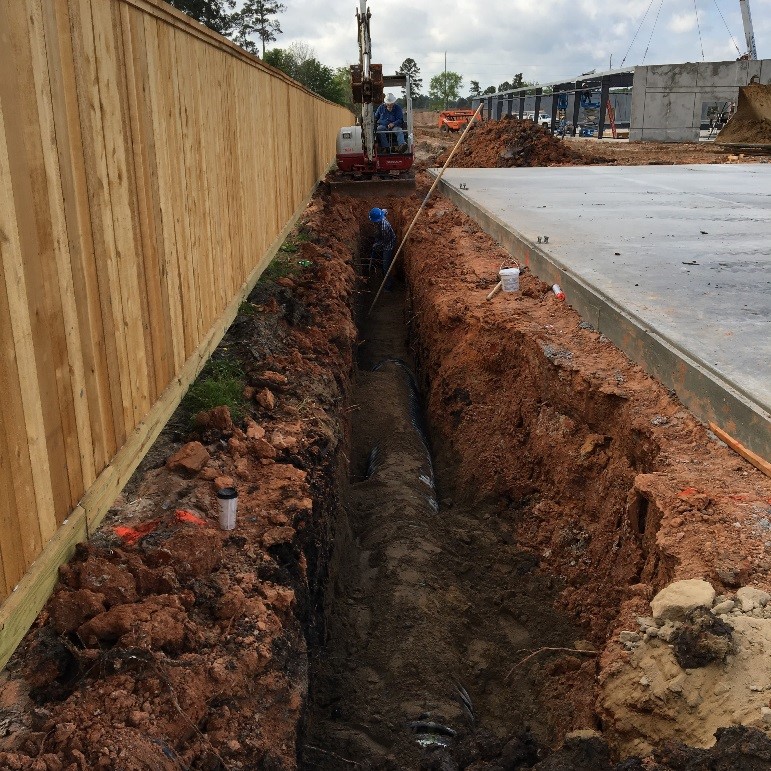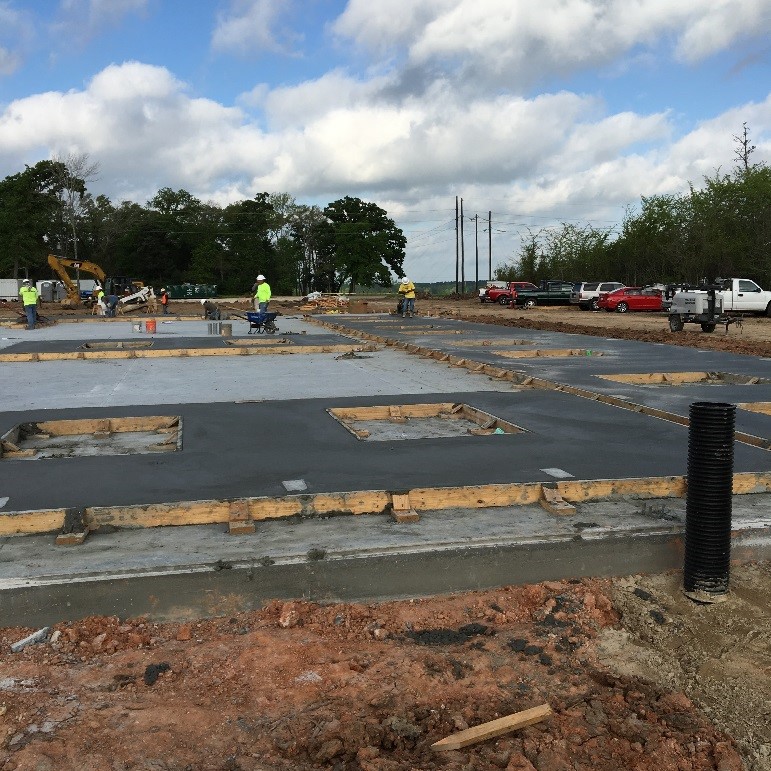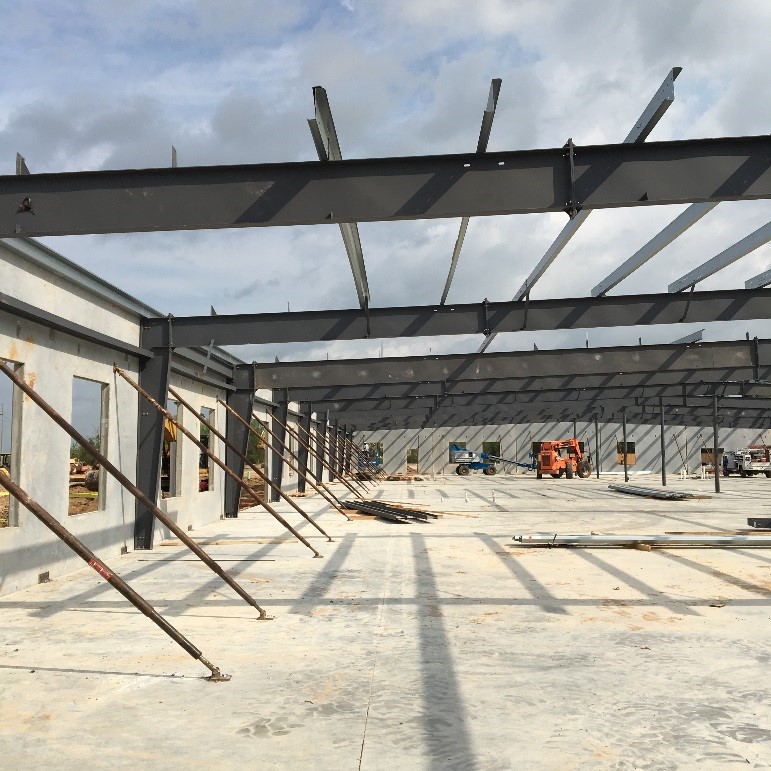 3.17.17 - All panels for Building 1 are up, Building 2's foundation is poured,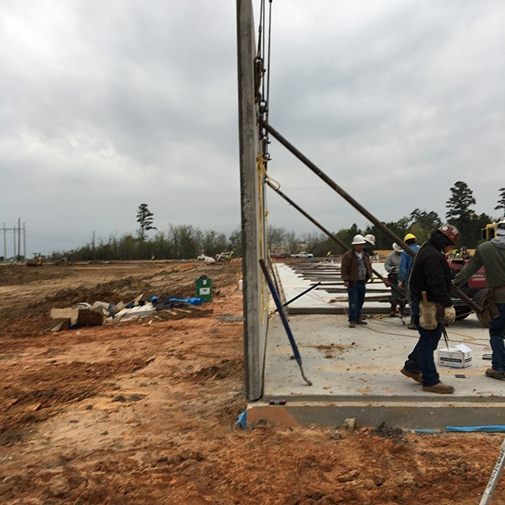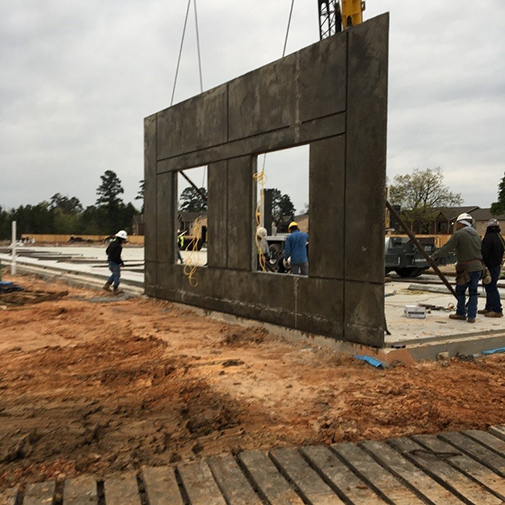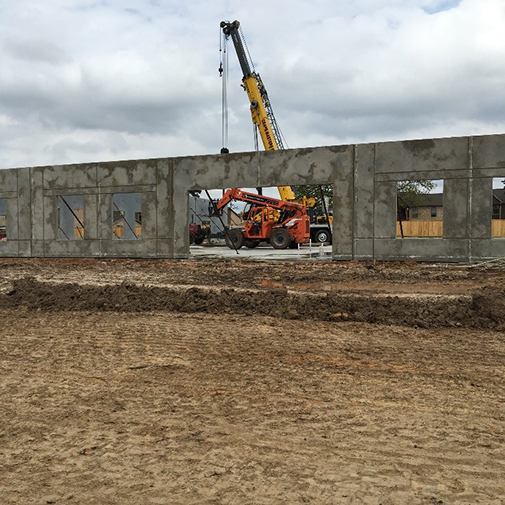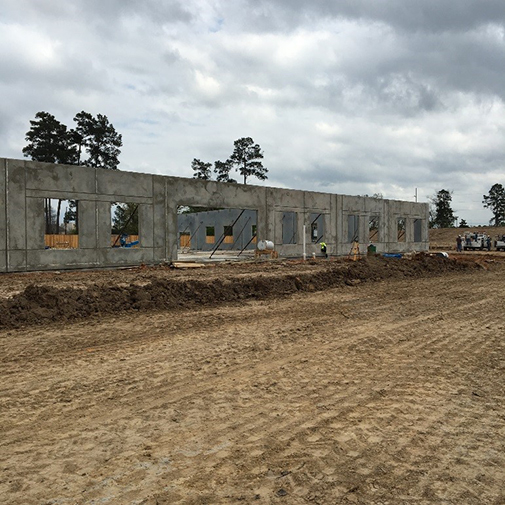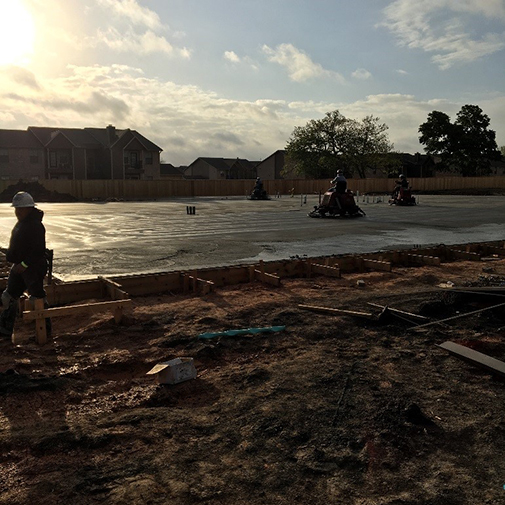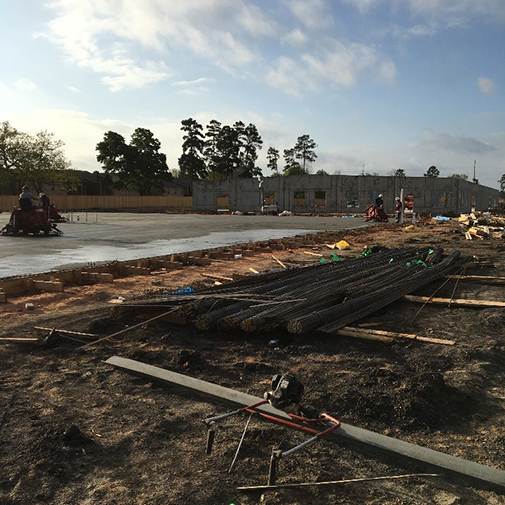 3.10.17 - Crewmen formed and poured panels for Building 1 and began laying out the north parking,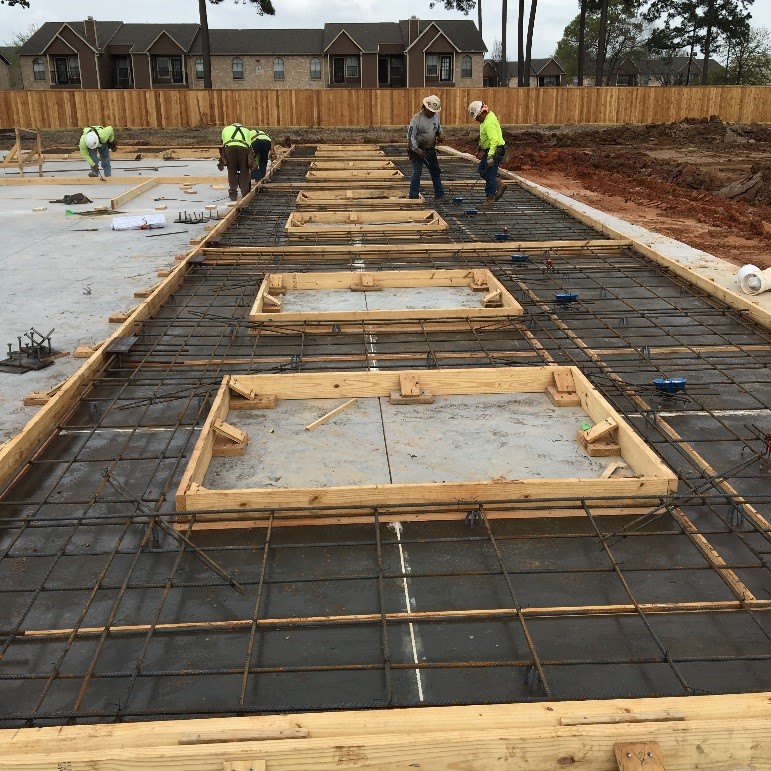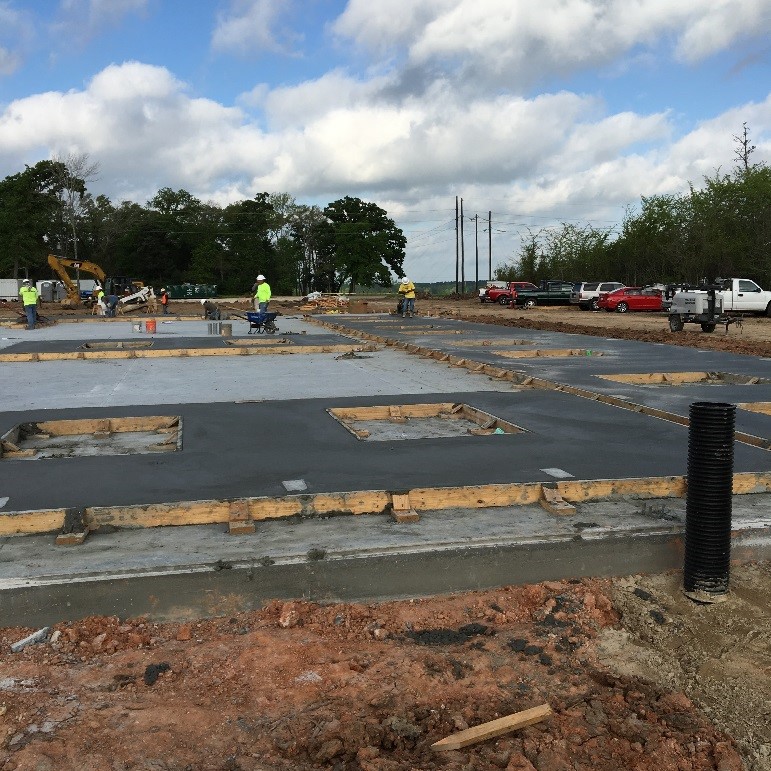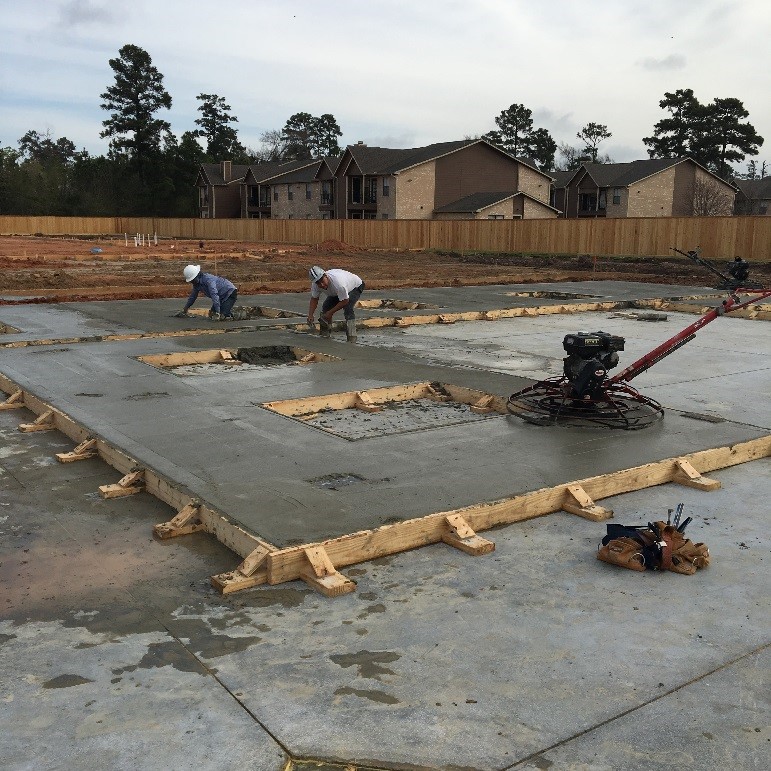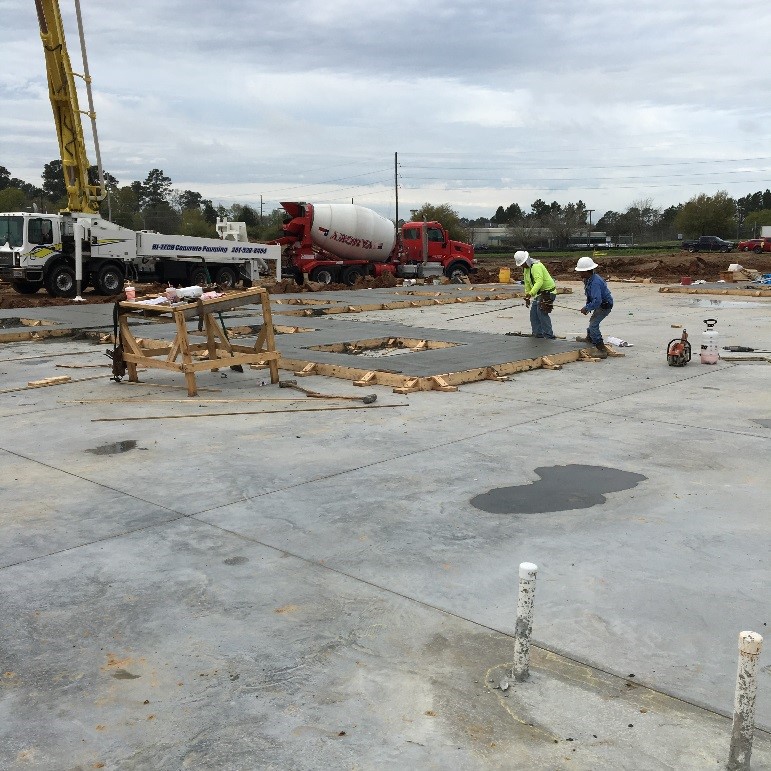 3.01.17 - Crewmen poured the foundation for the first build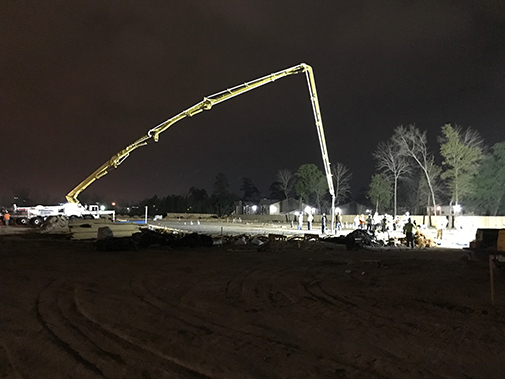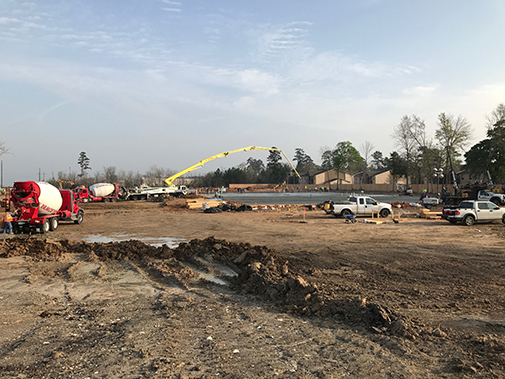 2.16.17 - The North side parking and drive approach is ready for concrete. The North retention pond is excavated. Grade beams are started for Pad #1, irrigation sleeves are in front of building #2, electricians are out of pads with the conduit, and work on the fence has begun,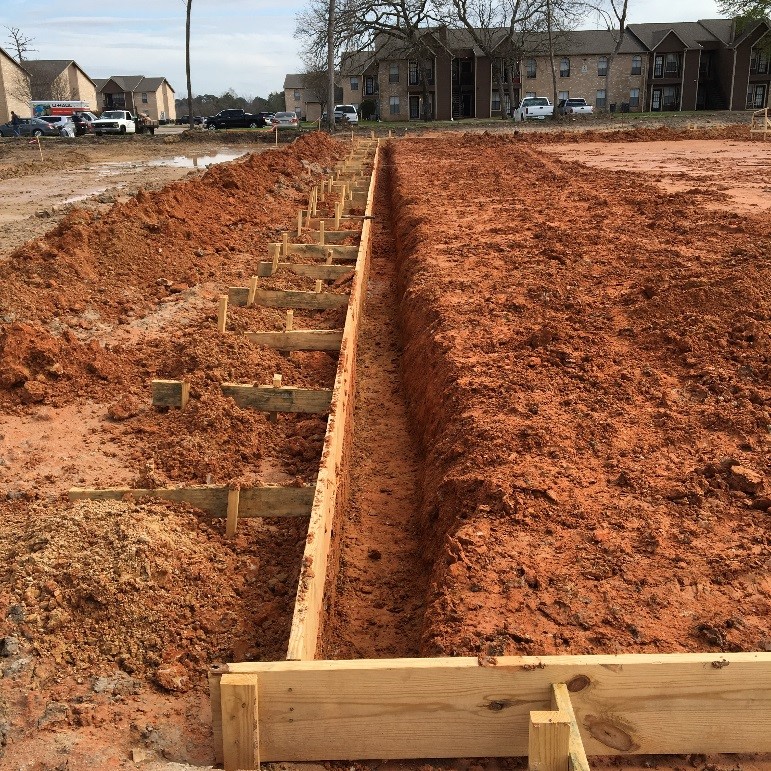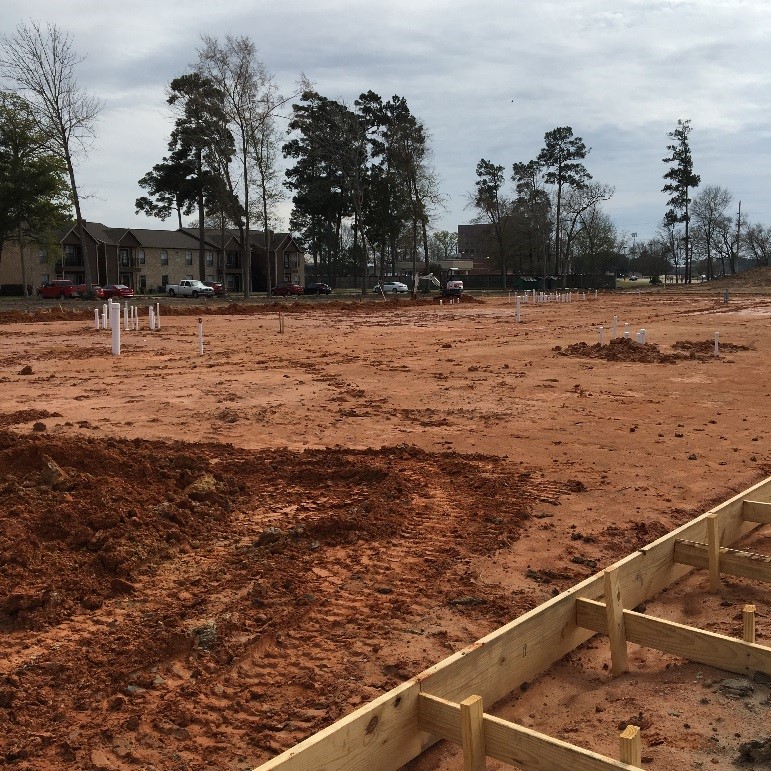 12.01.16 - Ready for the next load,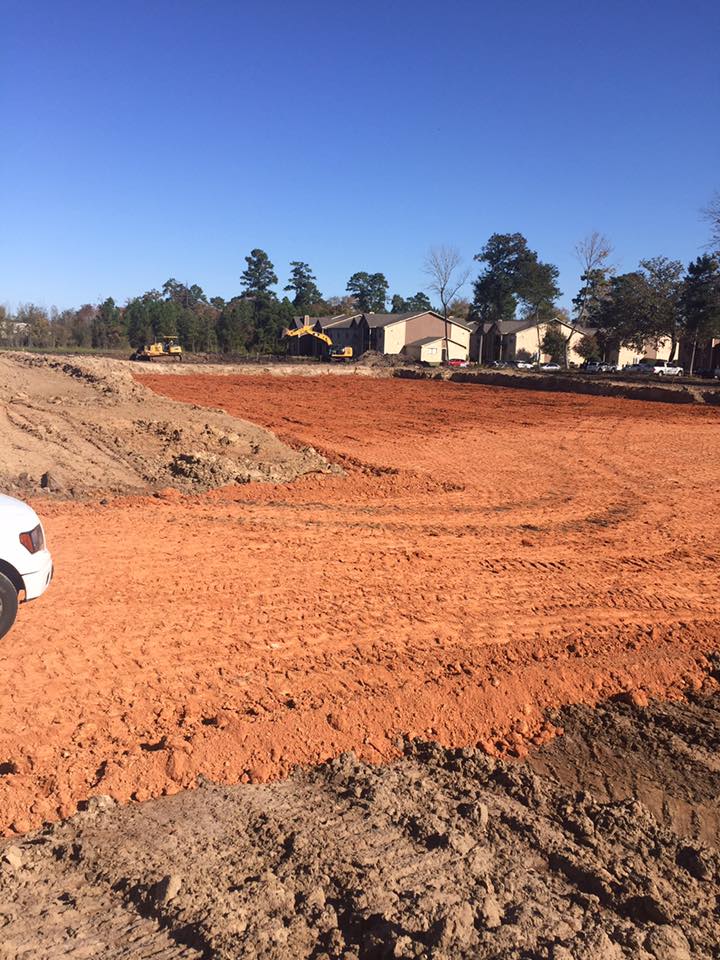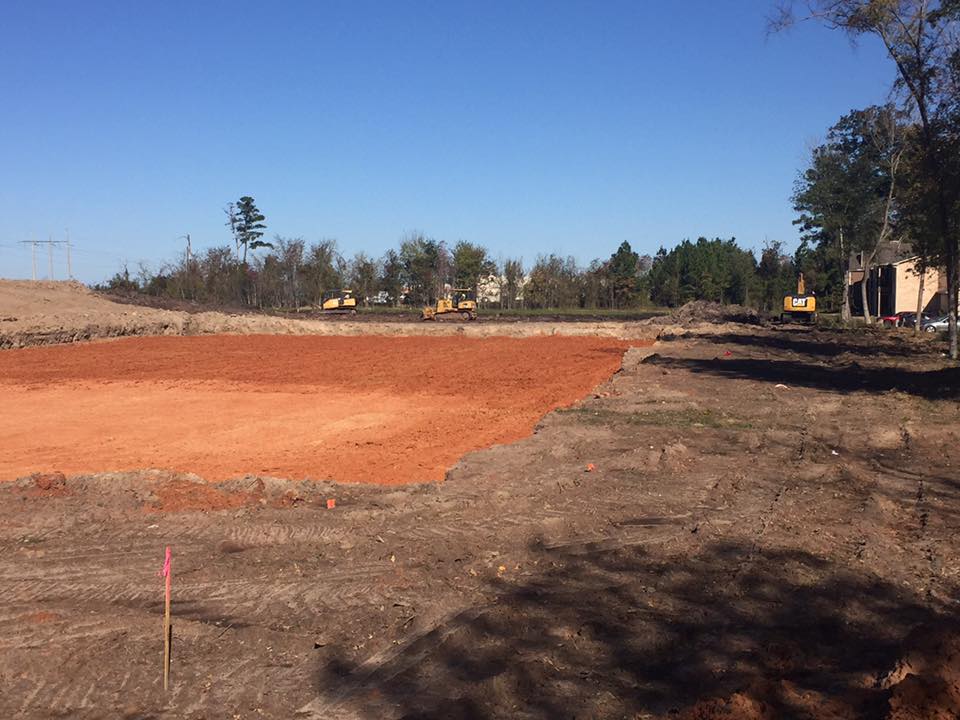 11.23.16 - The second lift of the building pad is going in,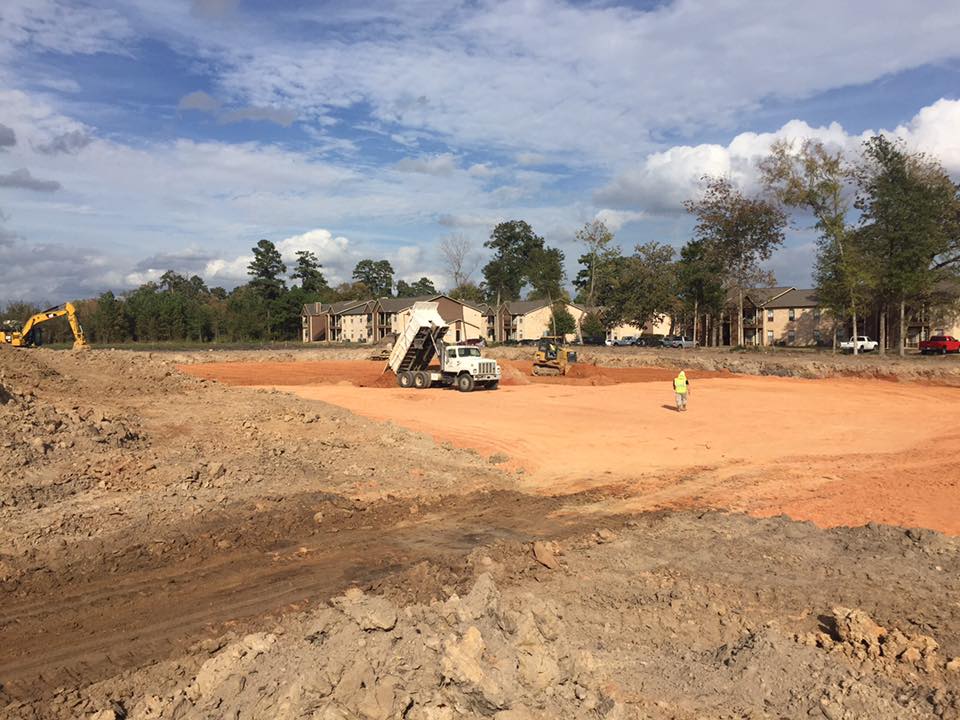 11.18.16 - Crews have brought in the first load for forming the pad,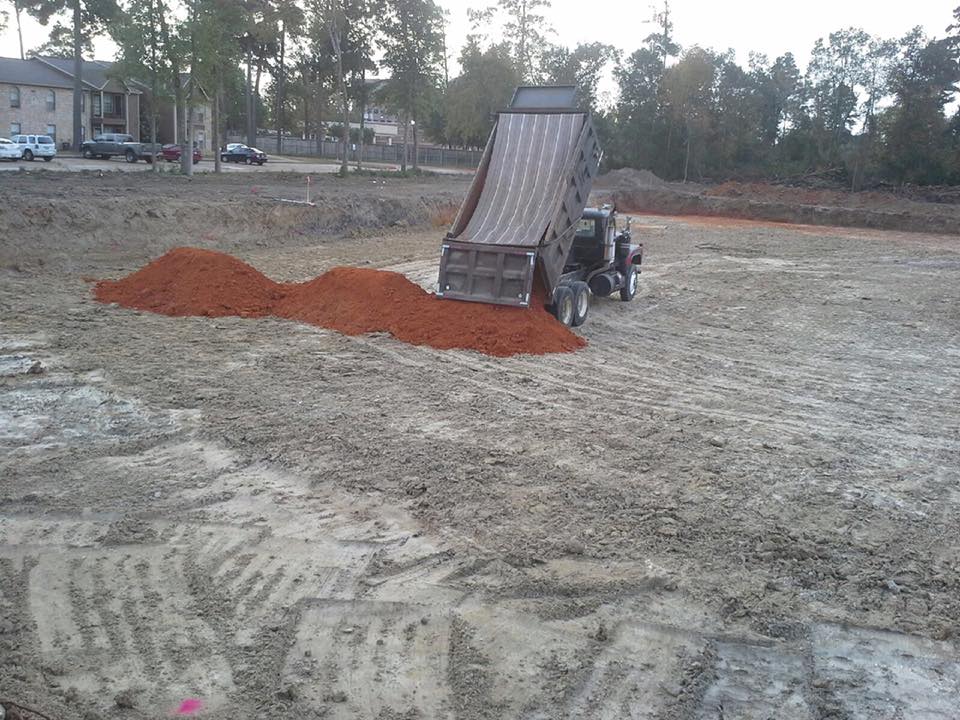 11.17.16 - Sitework progress as of yesterday,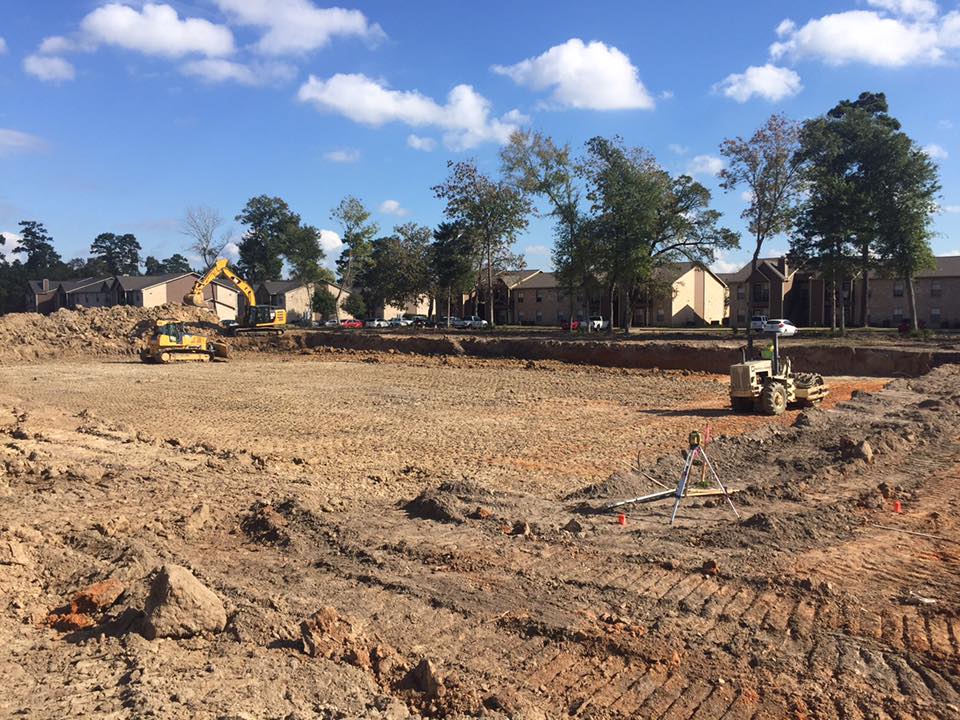 11.16.16 - Sitework is underway,