Richey Rd Development - Phase III | 19,700 SF Office/Warehouse | Houston, TX
This project is complete.
5.16.16 - Flooring is complete. Ceiling tiles are scheduled for Wednesday with a final clean to follow.
4.12.16 - This project is nearing completion. Masonry and flooring work are underway. Millwork is complete.
3.07.16 - Curbs were poured this morning. Walls are being one sided. Roughing in HVAC, electrical, and plumbing.
3.01.16 - Crewmen are installing the insulated wall sheeting and are installing light guage framing in the office.
2.17.16 - Crewmen have progressed to sheeting the office roof while additional crews prepare for Friday's paving pour.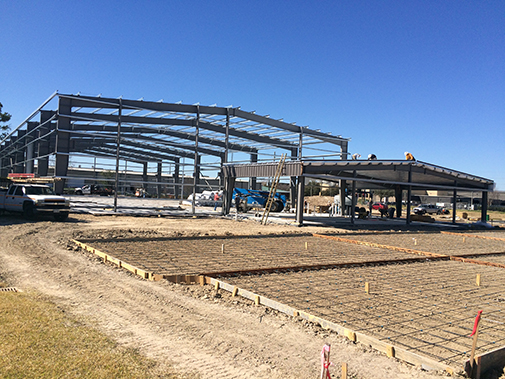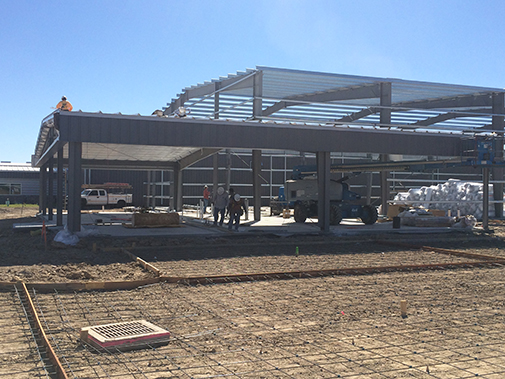 2.09.16 - Crewmen are hanging steel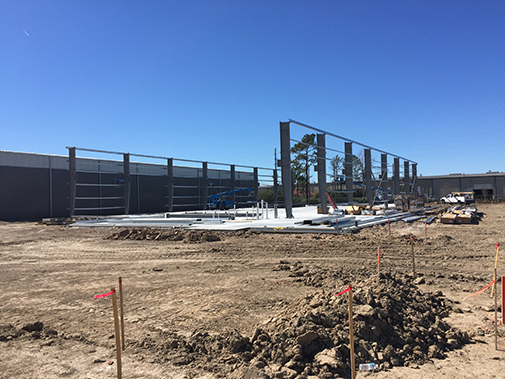 1.29.16 - Project Manager Cade Leitko and crewmen began pouring the slab this morning.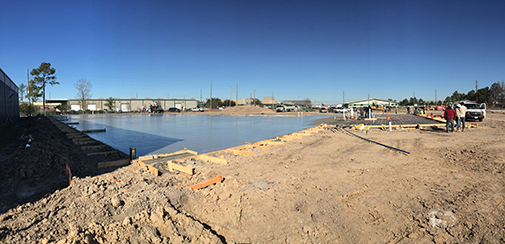 1.20.16 - Crewmen are cutting stakes and digging grade beams for Thursday's slab pour.
12.31.15 - Crewmen continue to form the pad.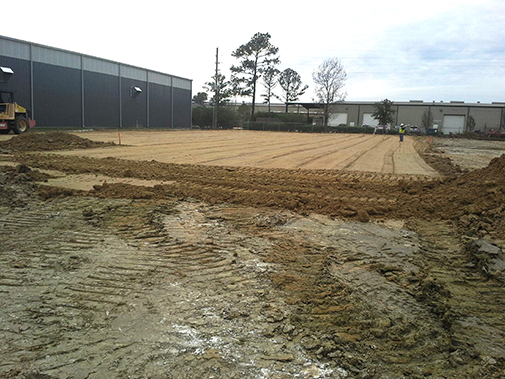 12.08.15 - Site is currently too wet for site work, but crews will soon continue their work on this project.
10.15.15 - Sitework is underway.