Humble Sign Co. | 20,000 SF Office/Warehouse | Humble, TX
8.03.18 - This project is complete,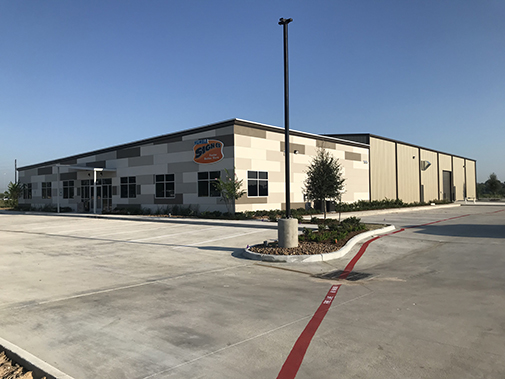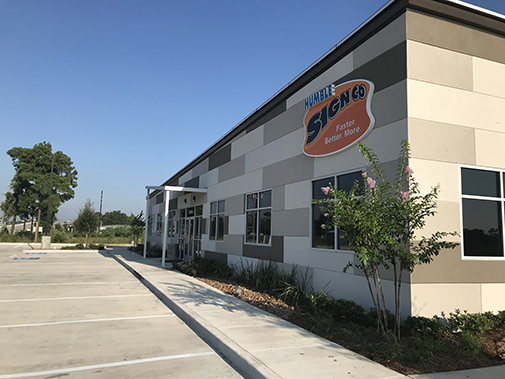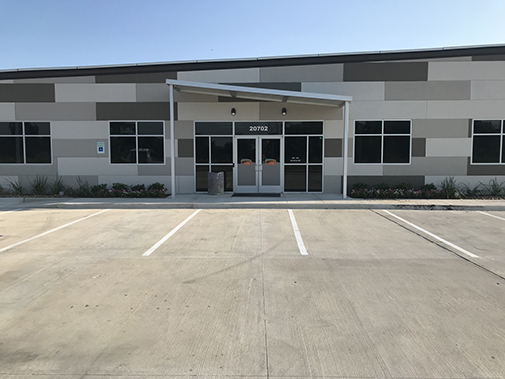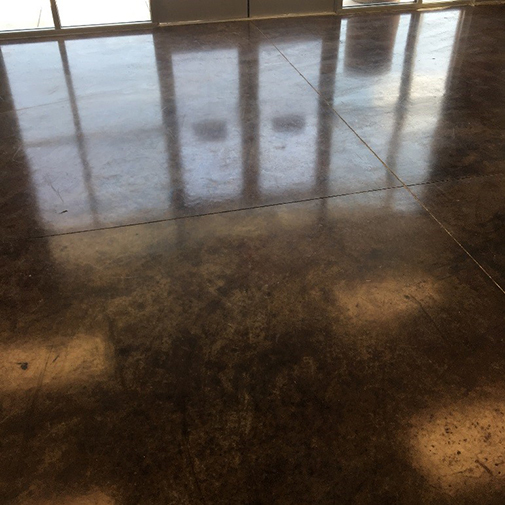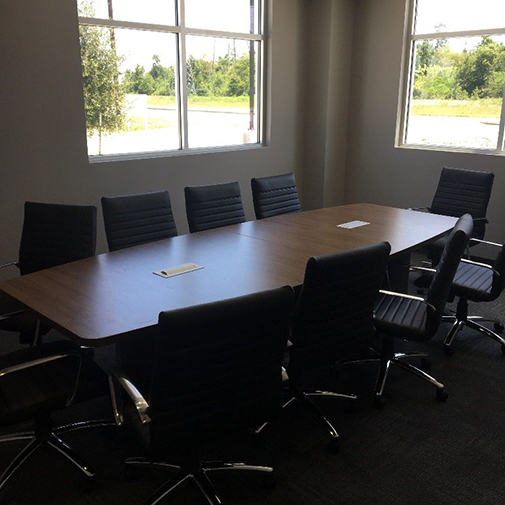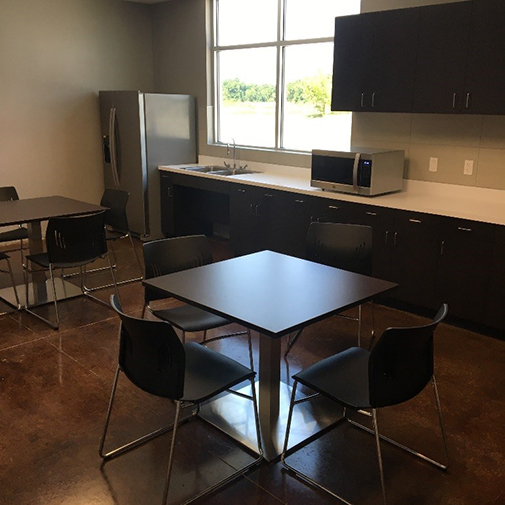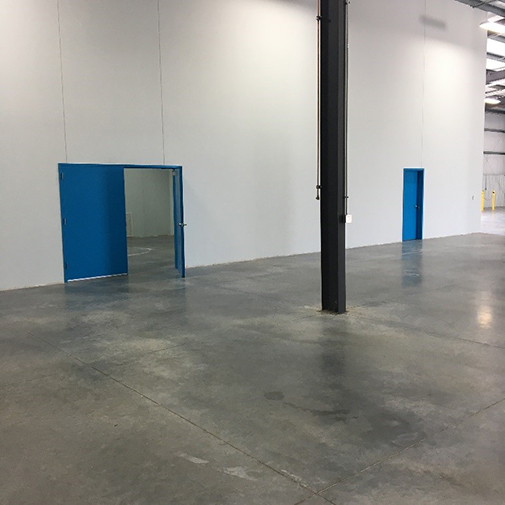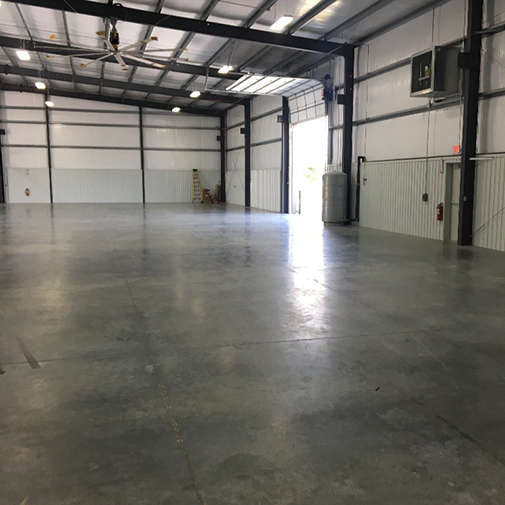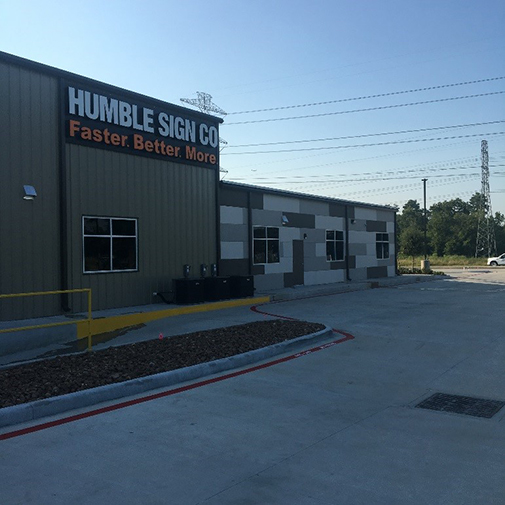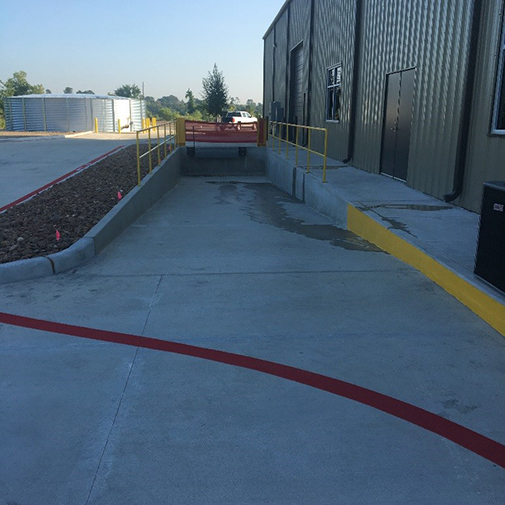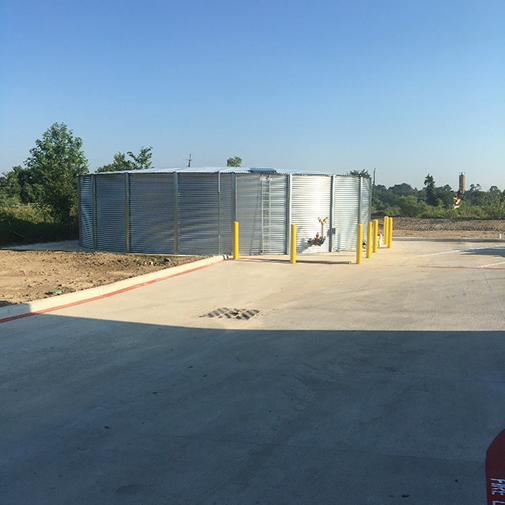 7.20.18 - Crewmen are addressing punch list items. Irrigation started today,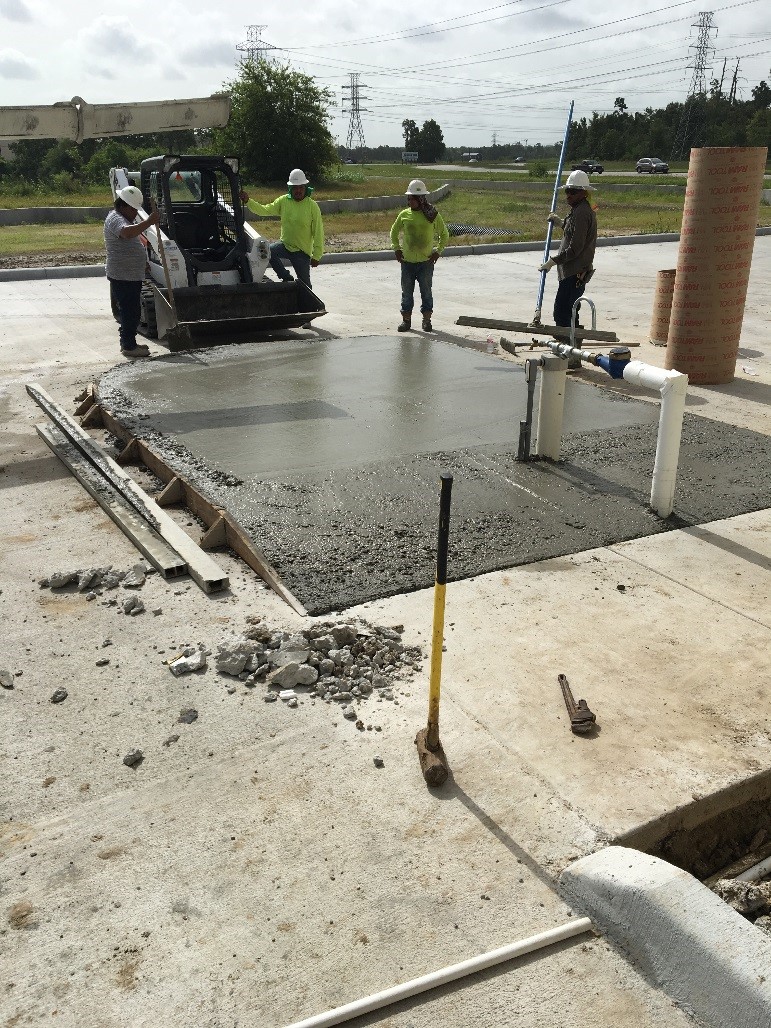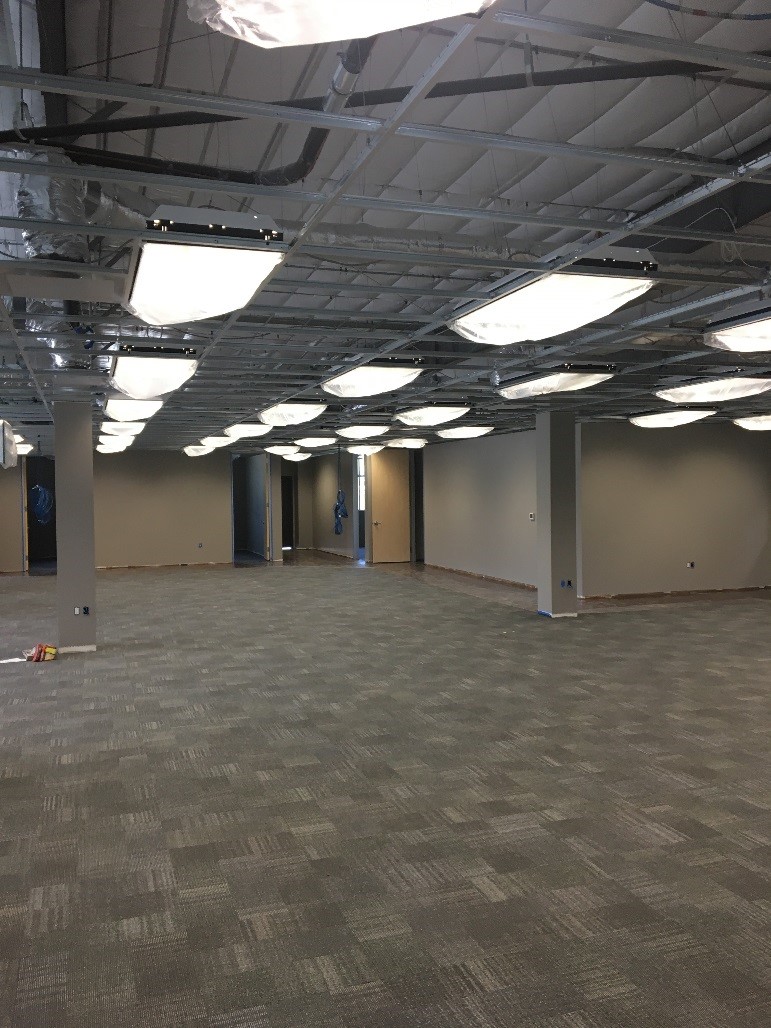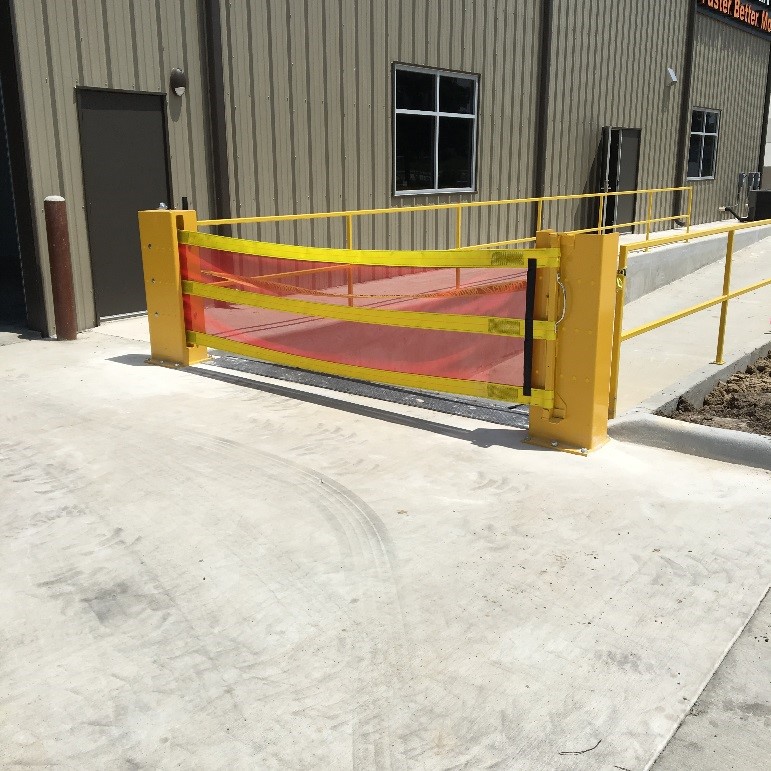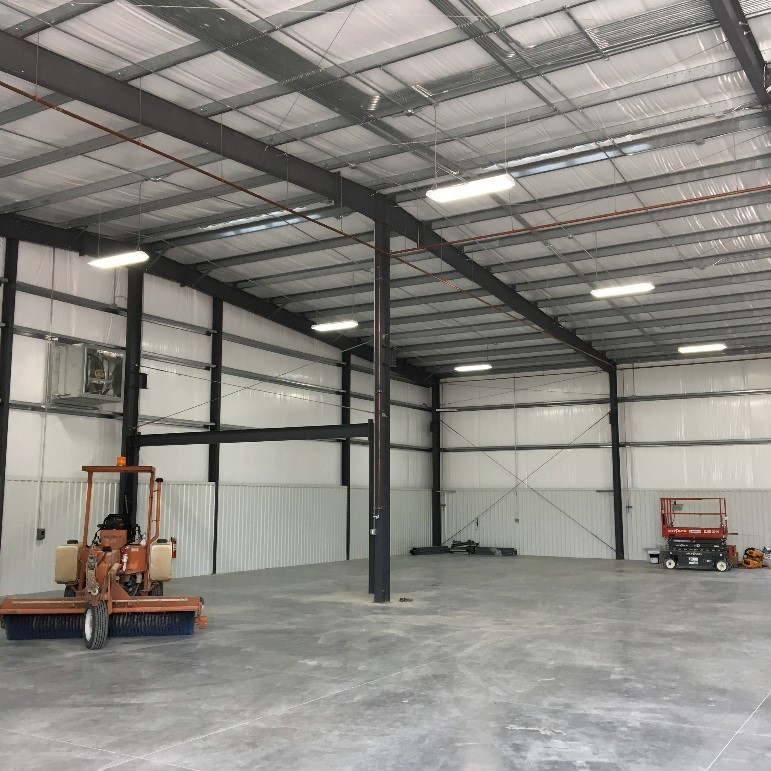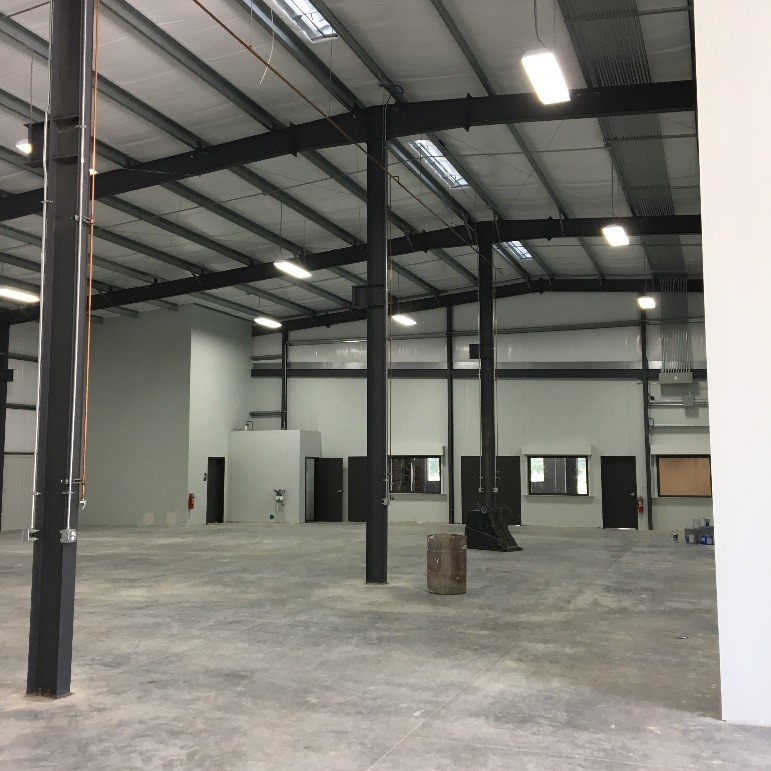 7.16.18 - Crews are backfilling and forming light poles. Landscapers are installing sprinkler system. Signage is installed,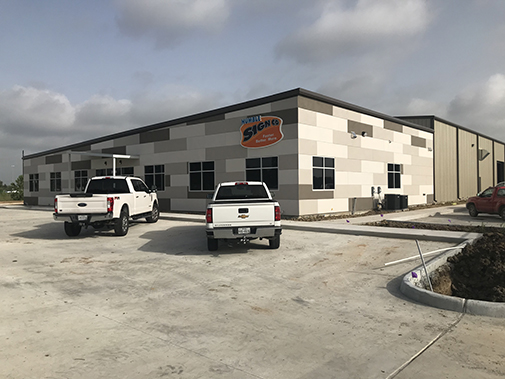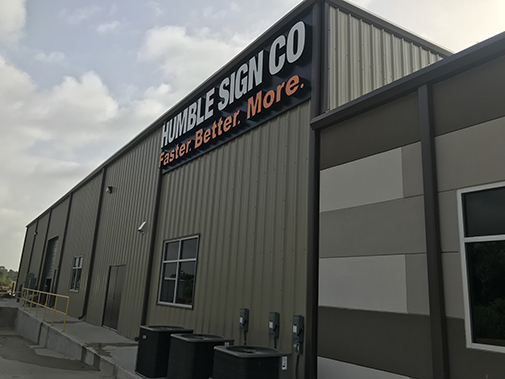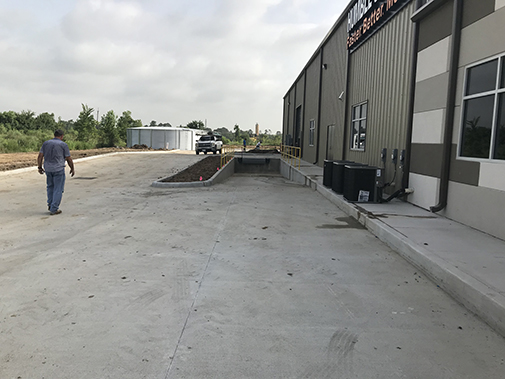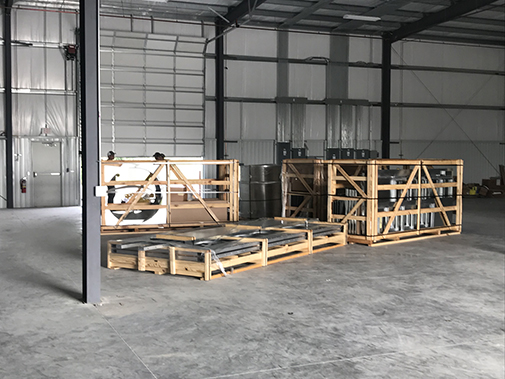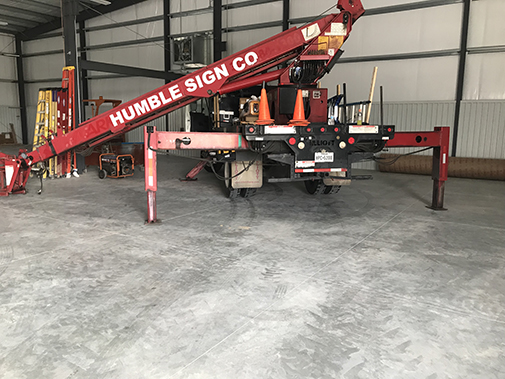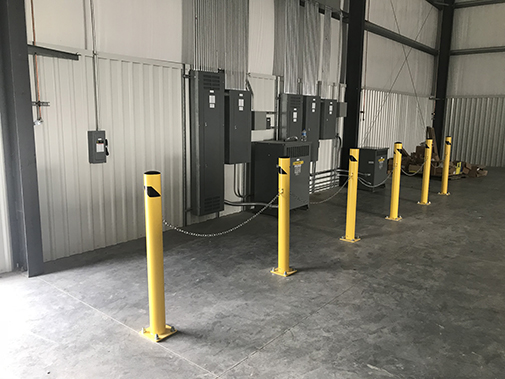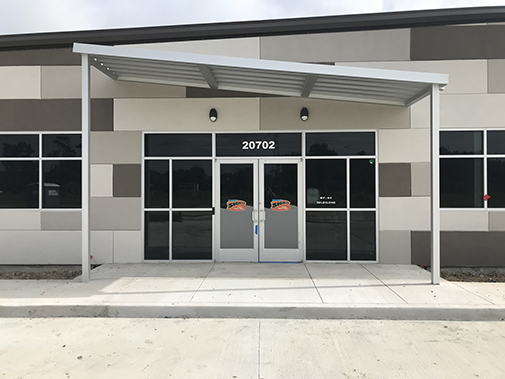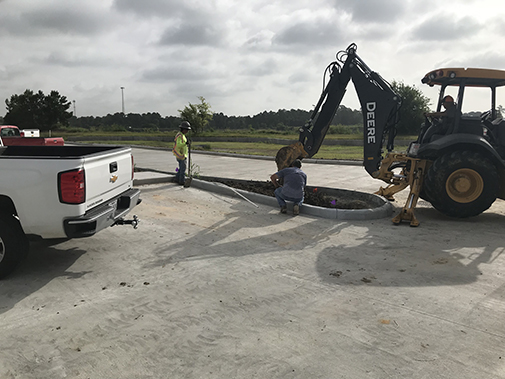 7.06.18 - The curbs are poured, silt fence is pulled, air lines are run, plumbing fixtures are in, floors stained, and carpet tiles are down.
6.18.18 - Ceramic tile installation is complete, all flat paving is poured, millwork is set, and controlled access doors are complete,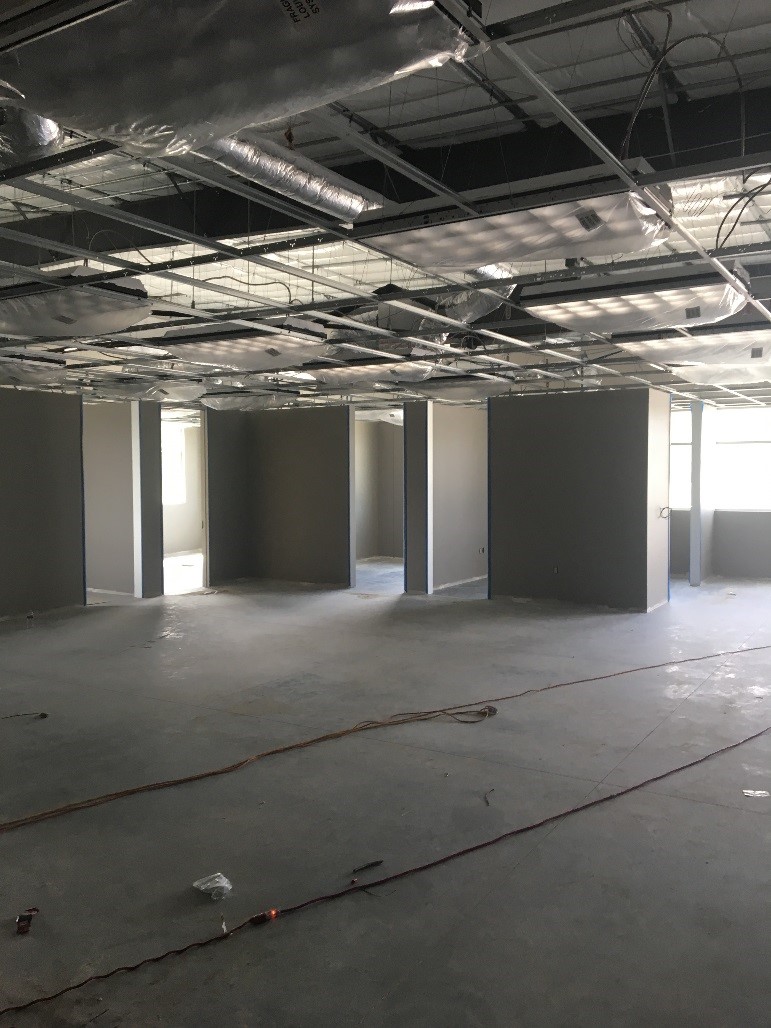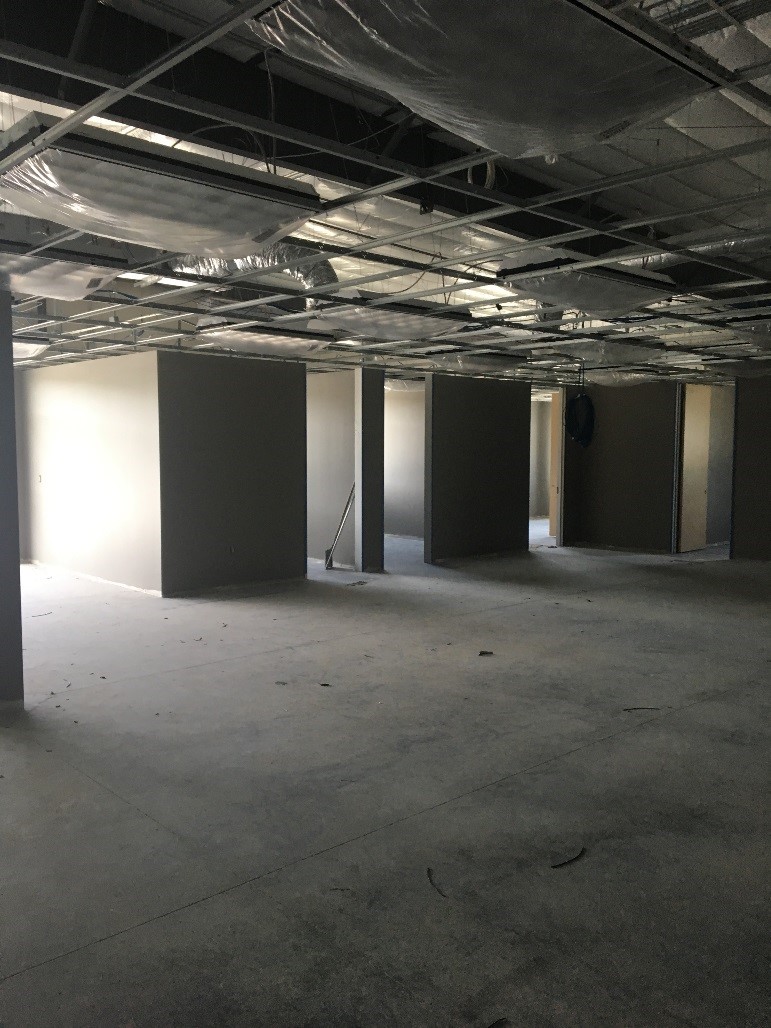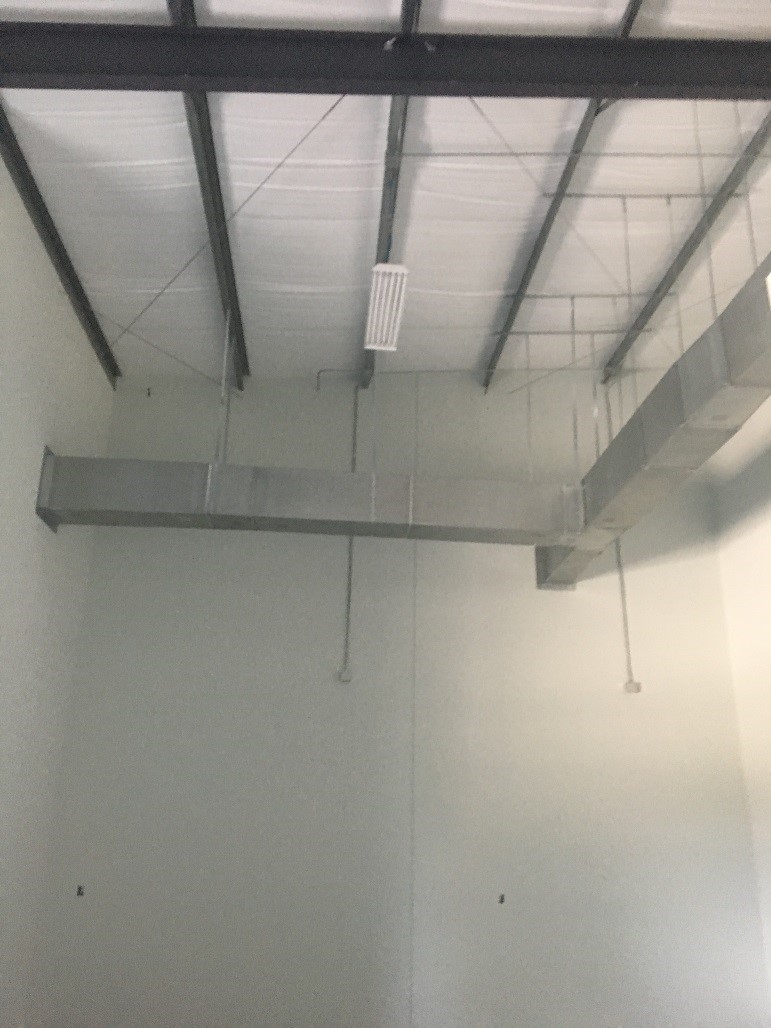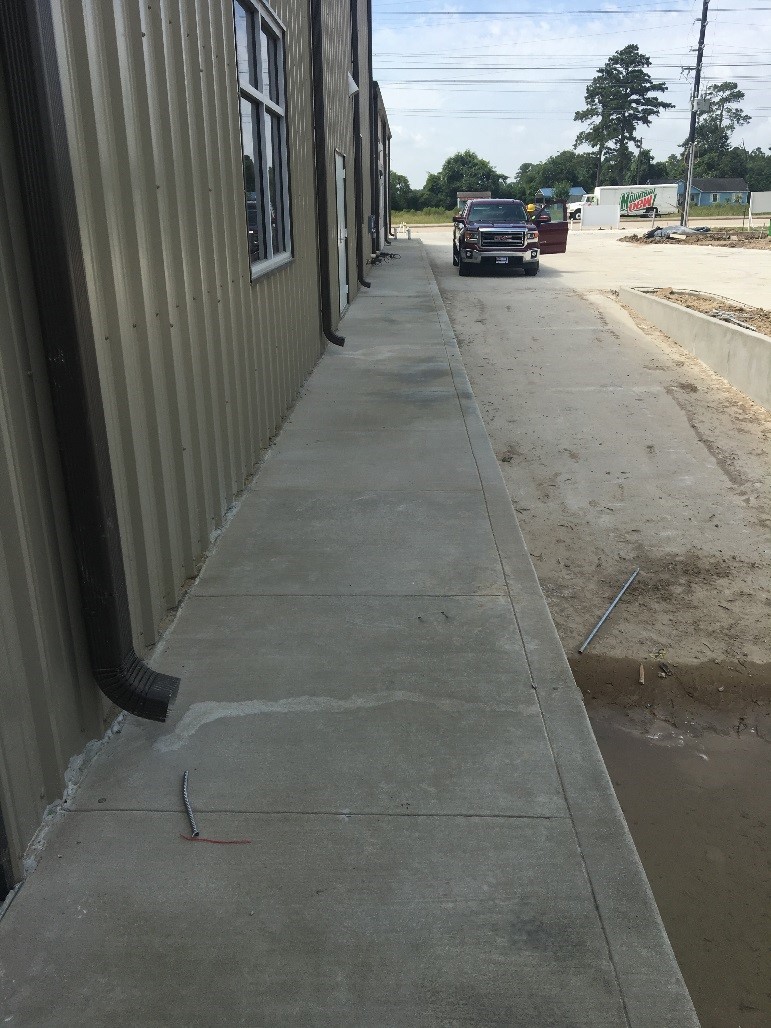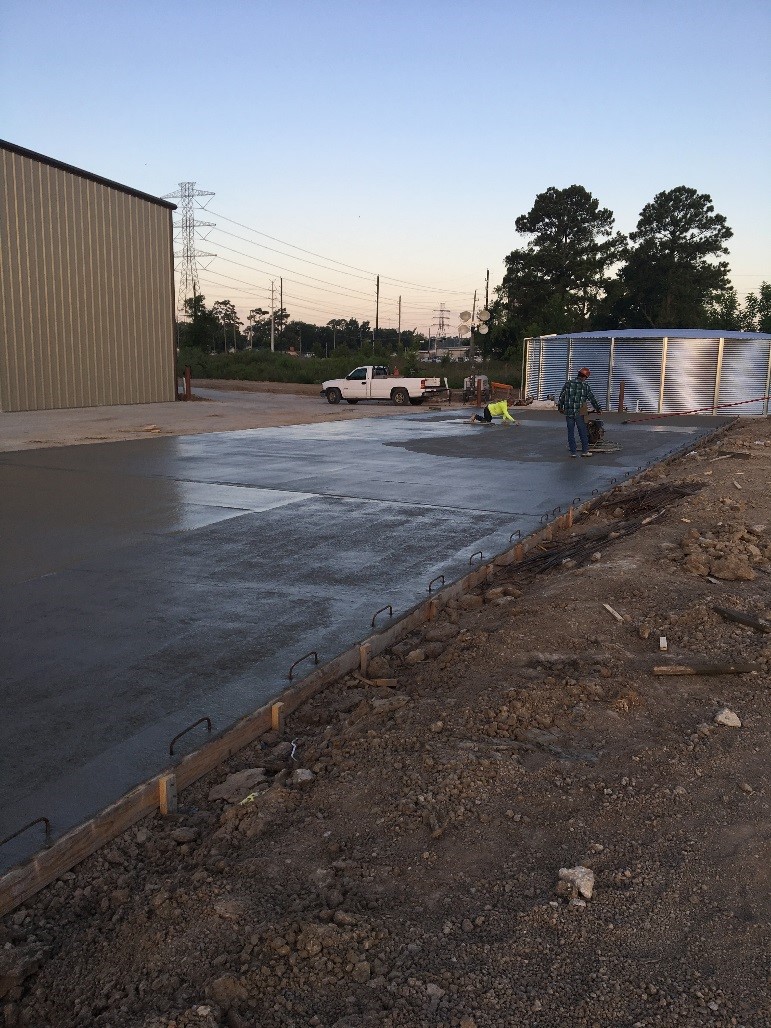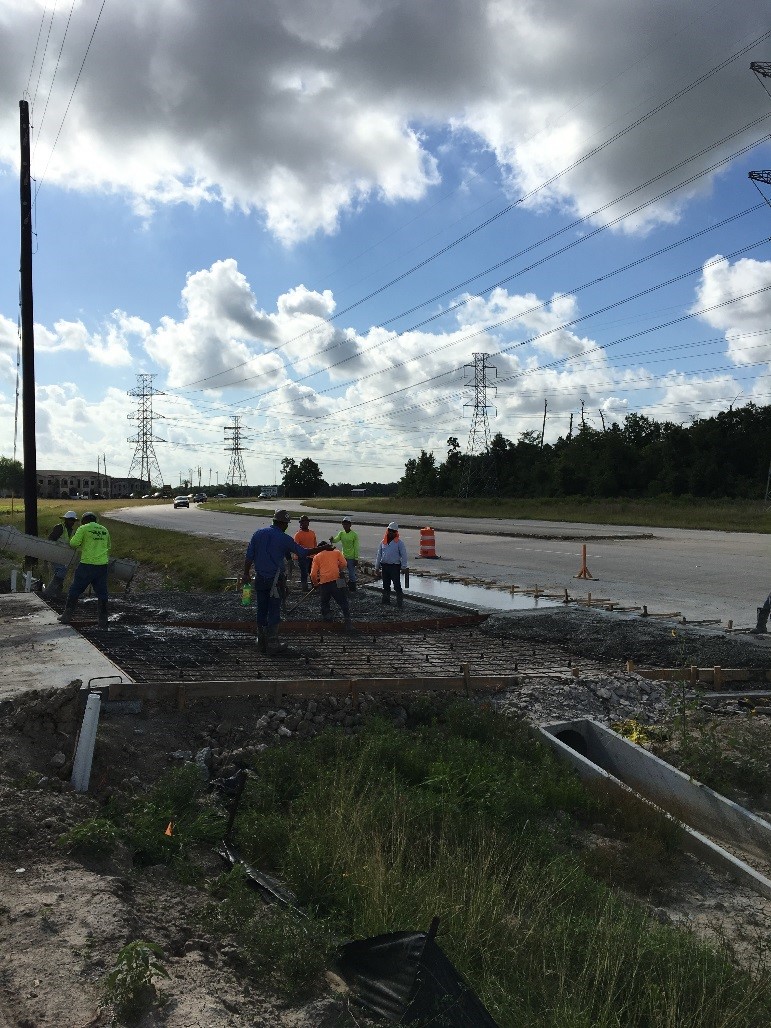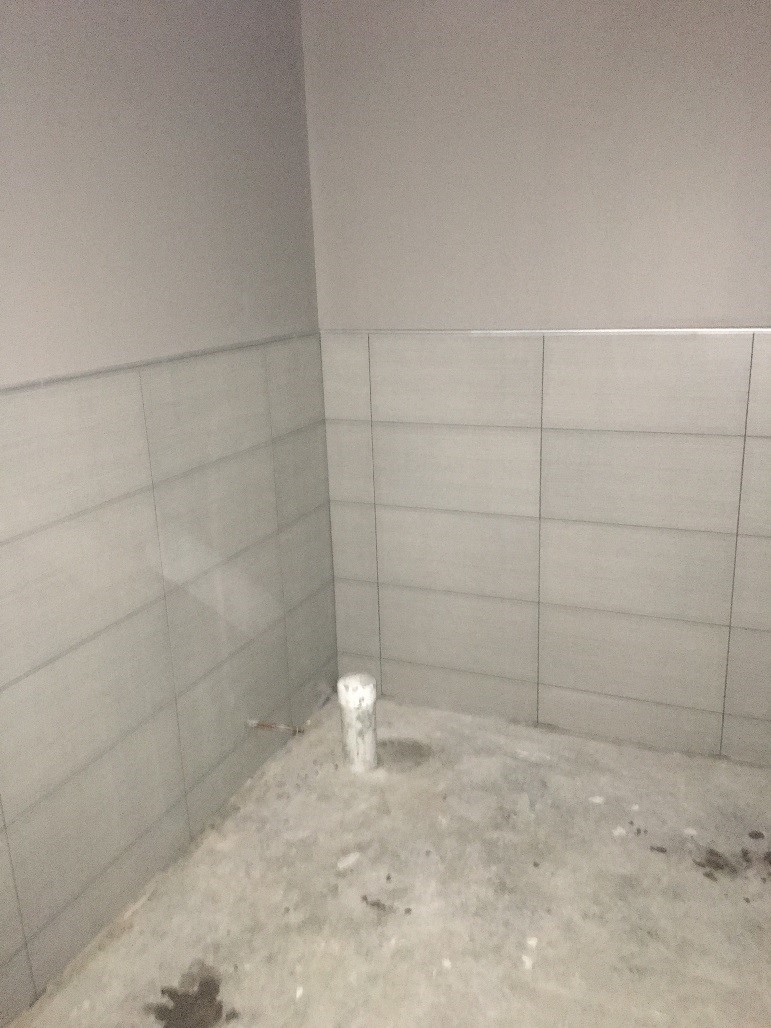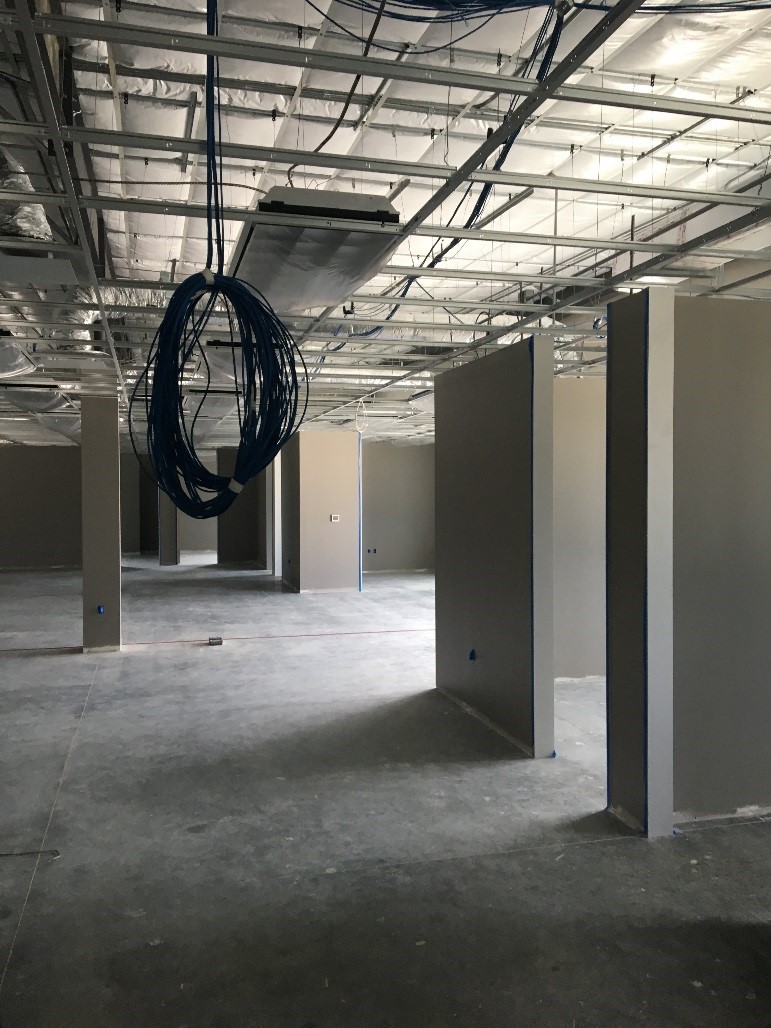 6.06.18 - Sidwalks are being poured, fire tank installation is underway, and the plumbers are plumbing the pressure tank for the water well,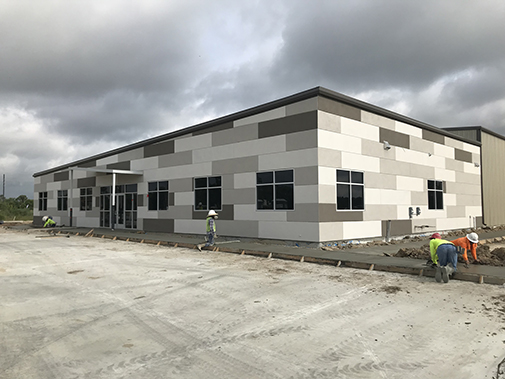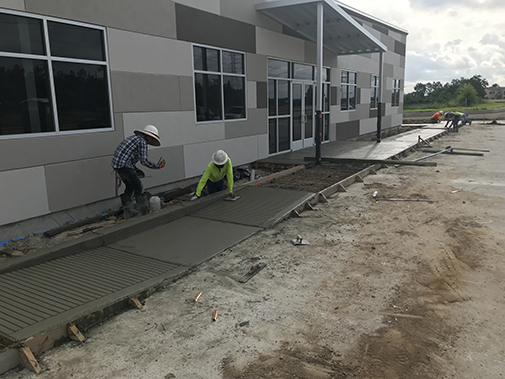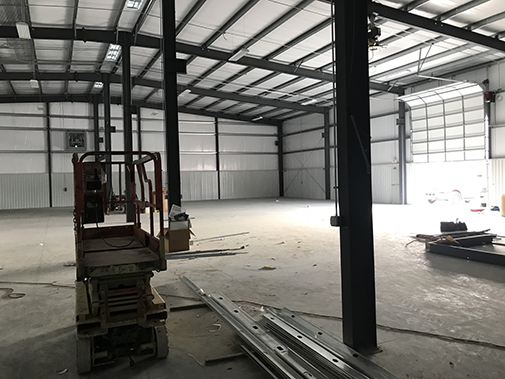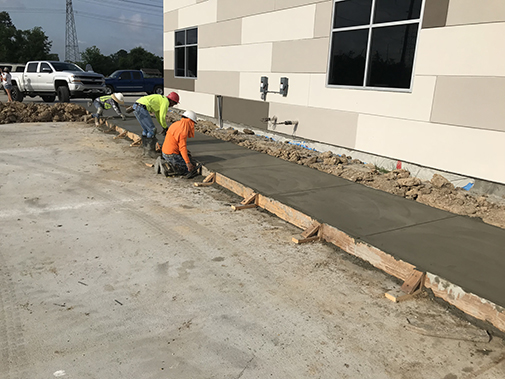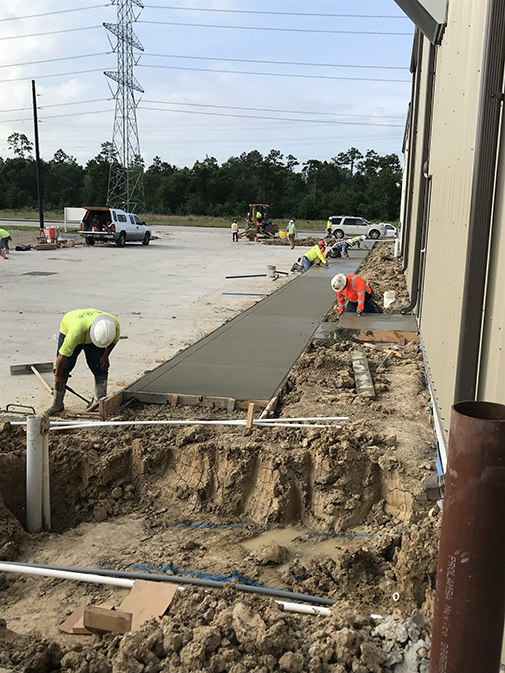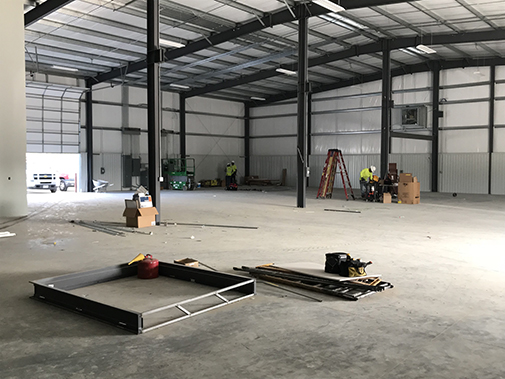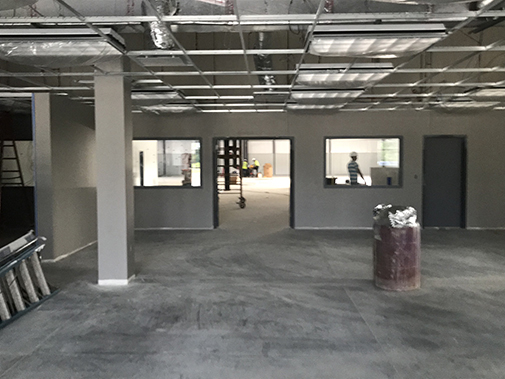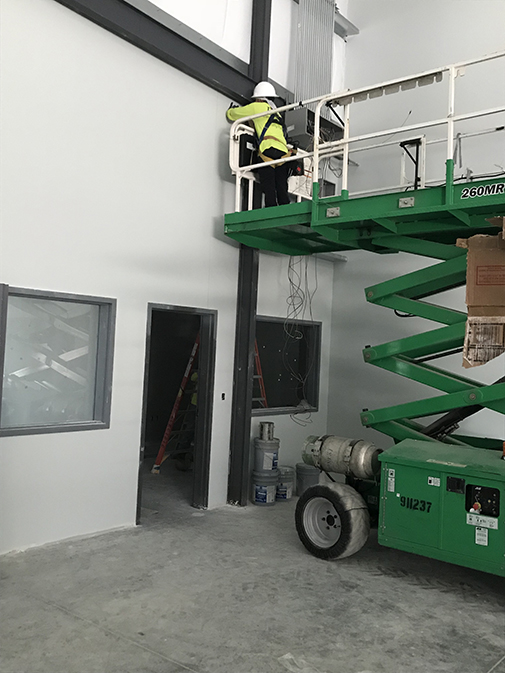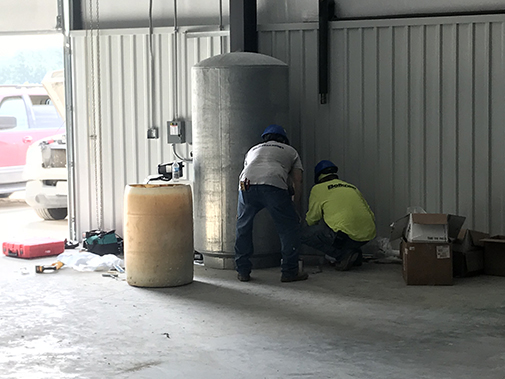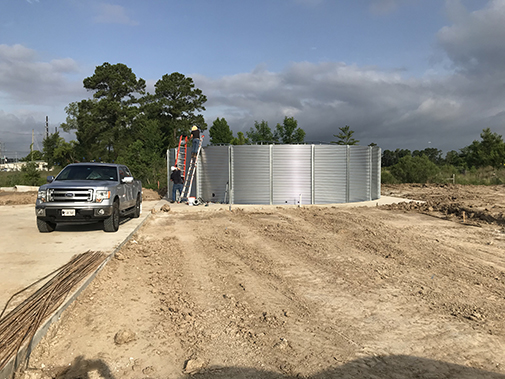 5.24.18 - Painters are painting the stucco. Communications and IT are being installed. Northwinds crews are grading the area for the lay-down yard,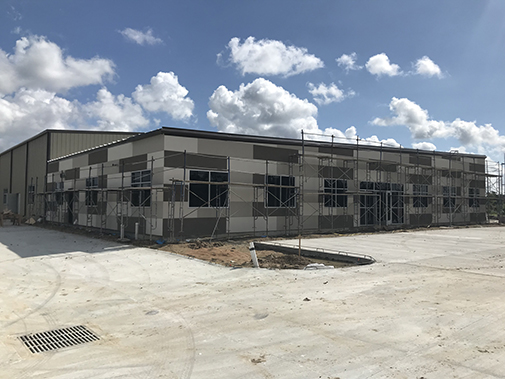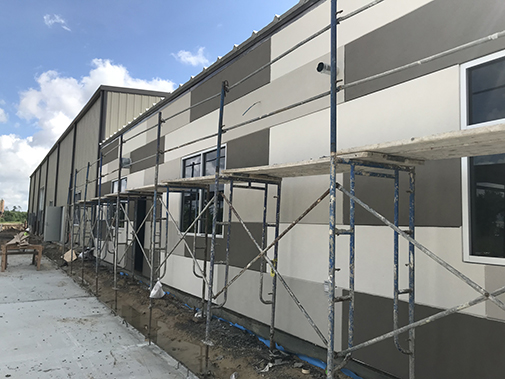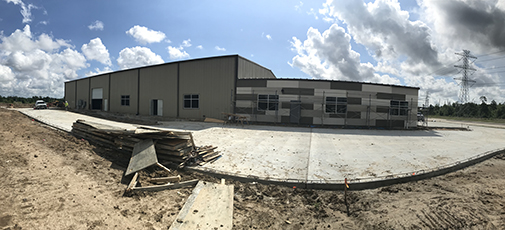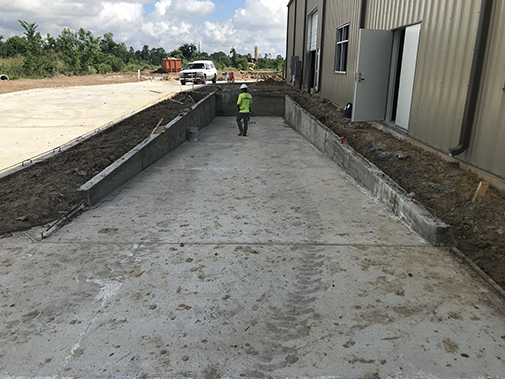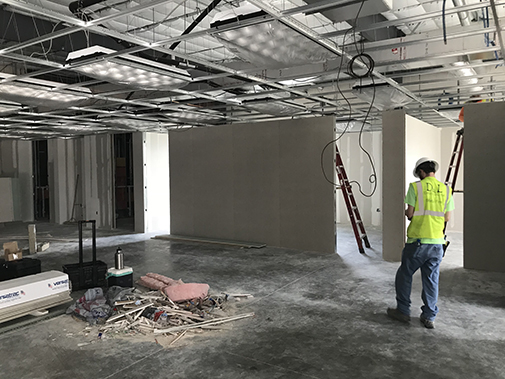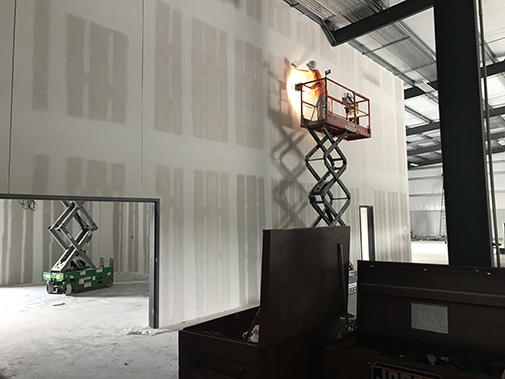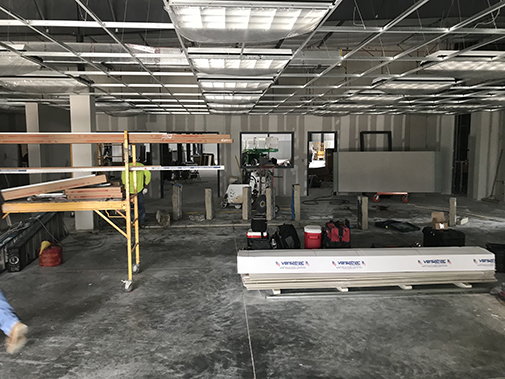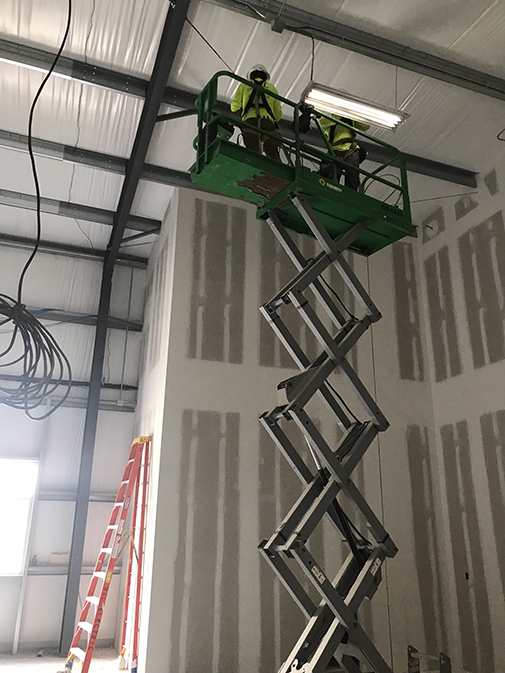 5.15.18 - The remainder of the paving is being poured this morning,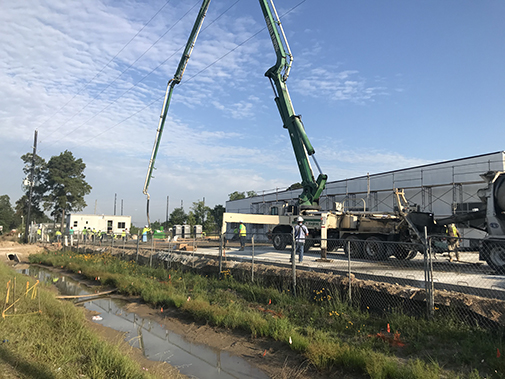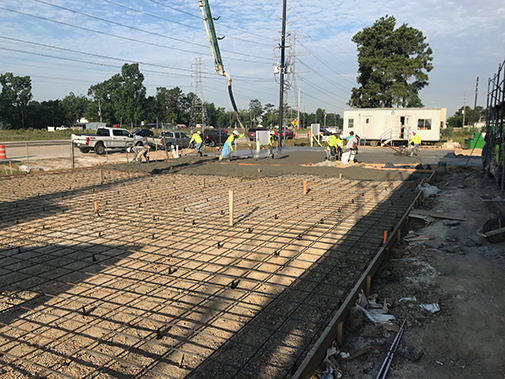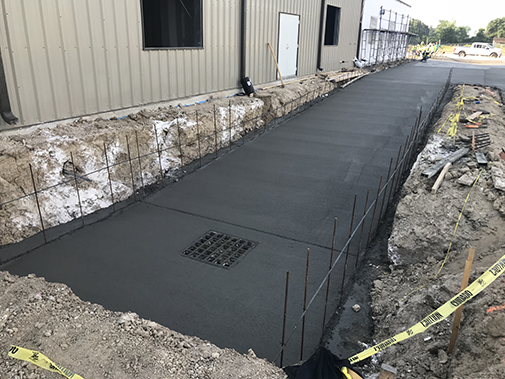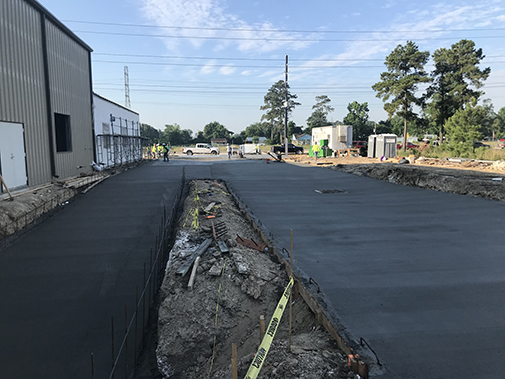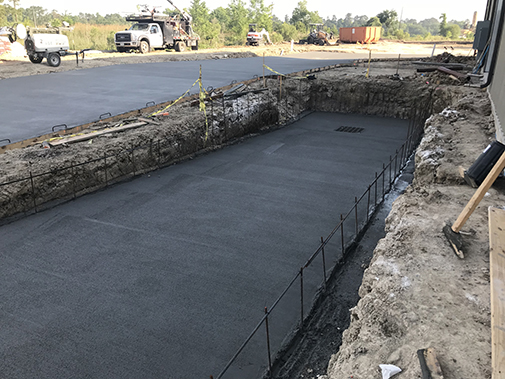 4.27.18 - The lot is stabilized. Electrical rough in is 65% complete. Building erection and trim substantially complete. The spillway and overflow are poured, with framing 75% complete, and HVAC rough in at 80% completion. Paving will begin next week,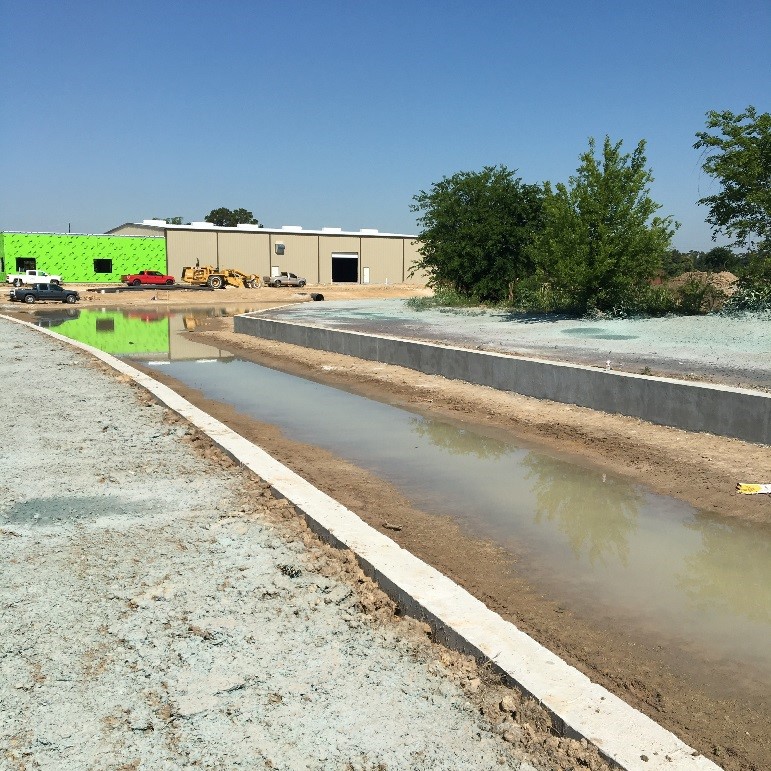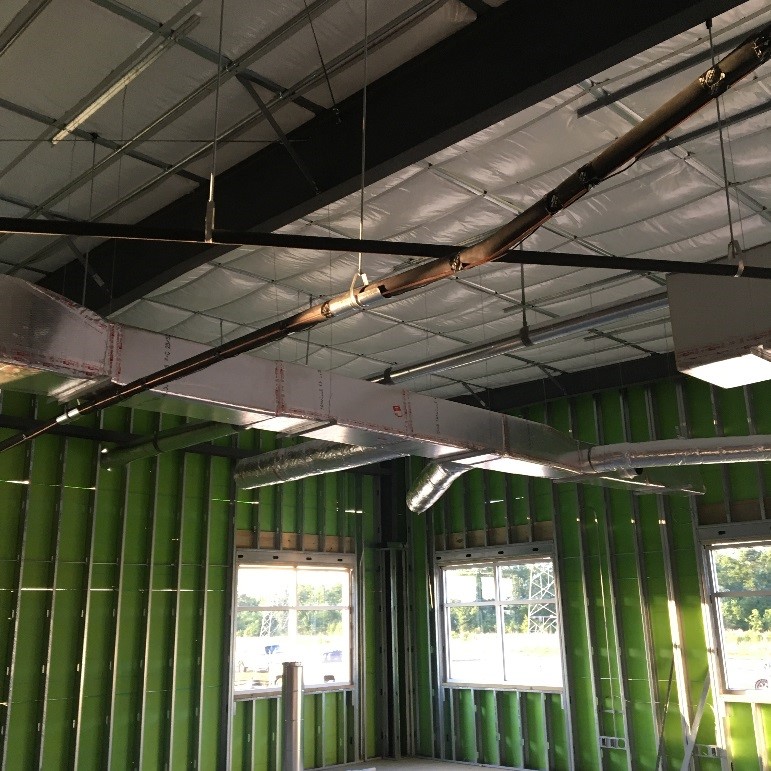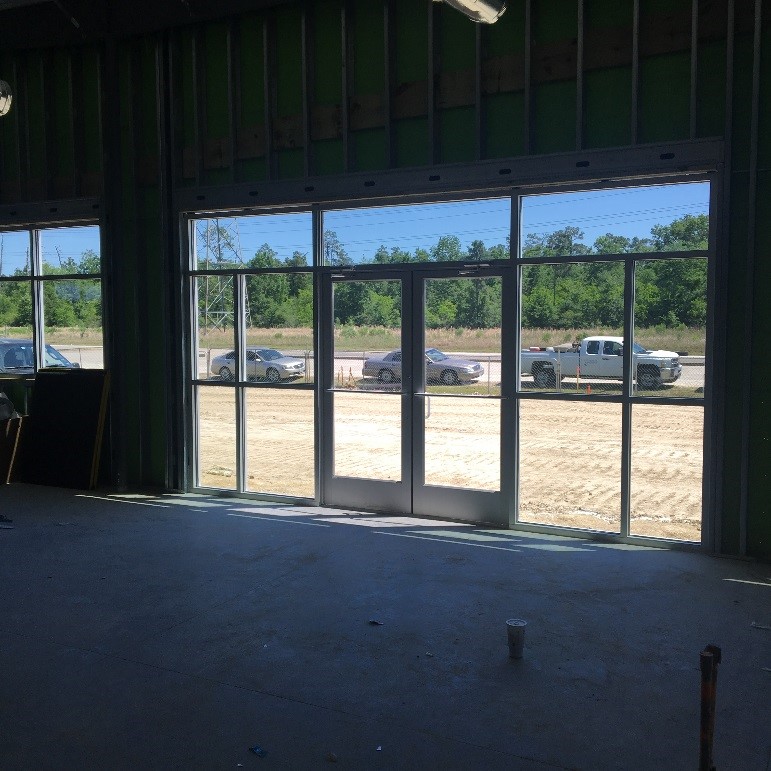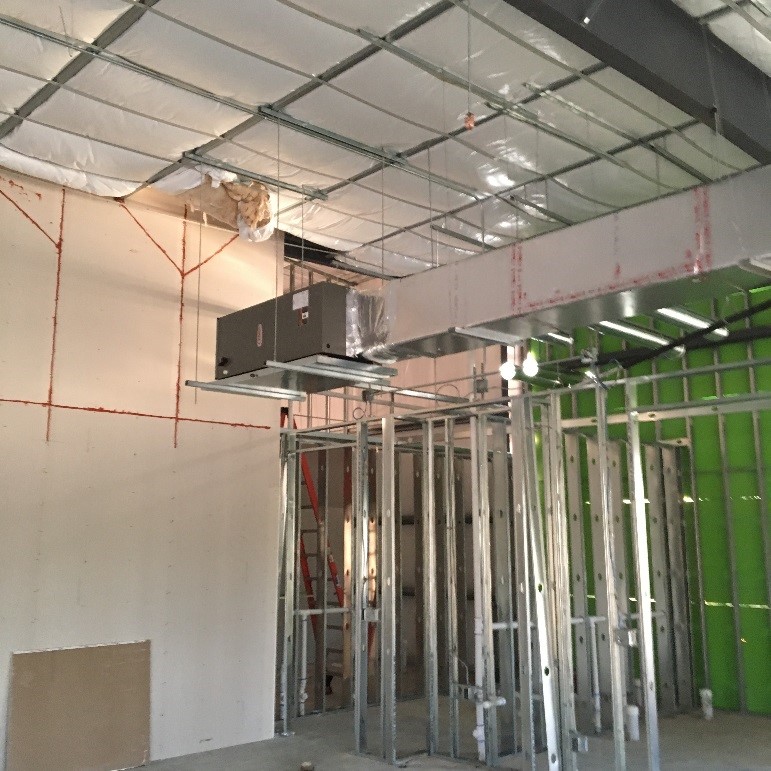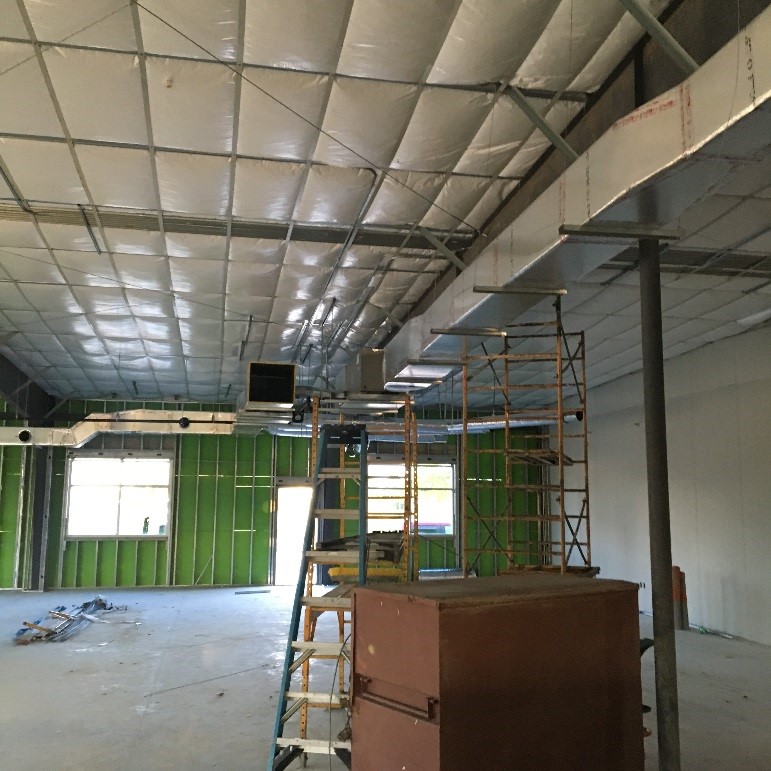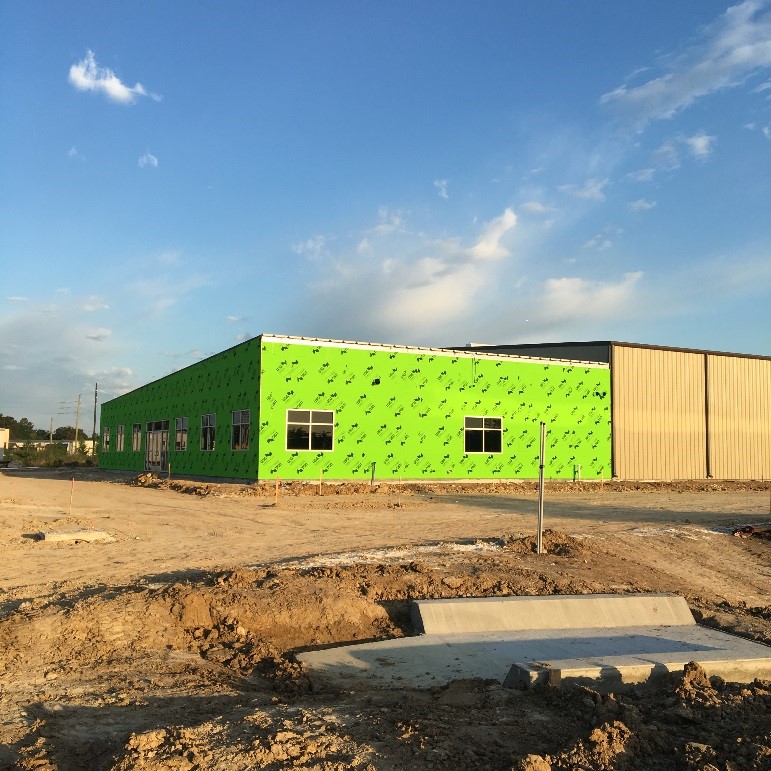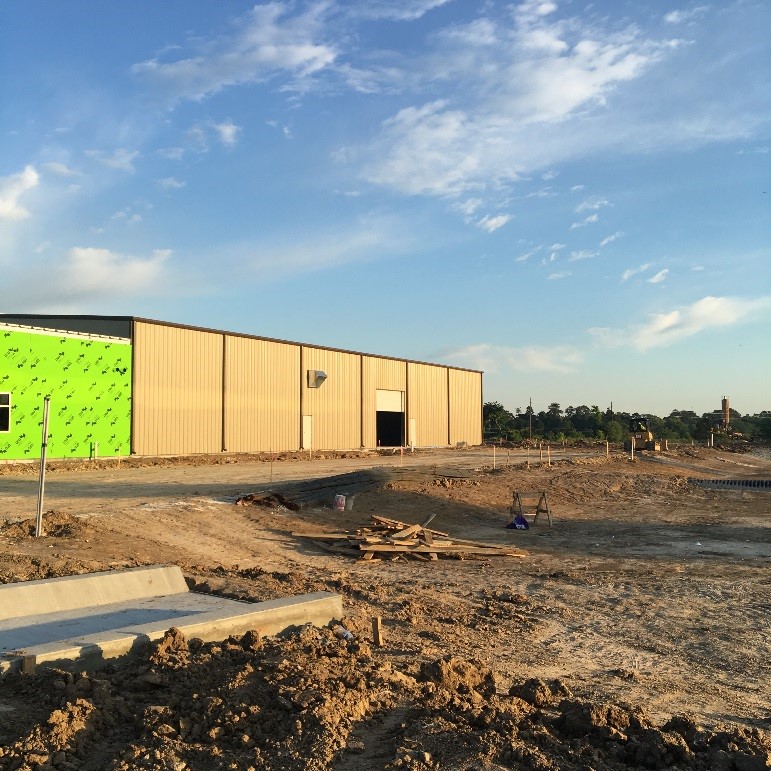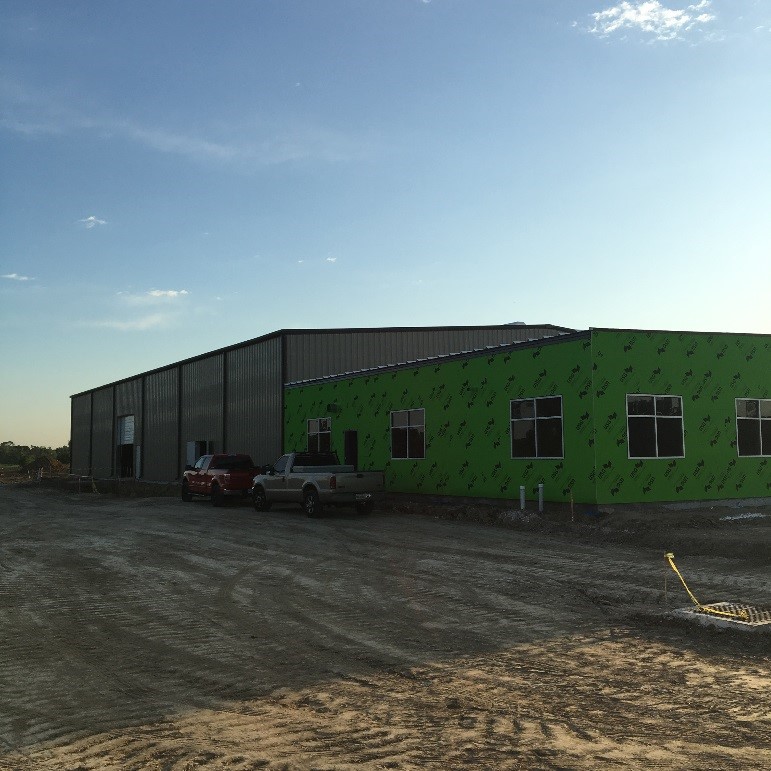 4.25.18 - The lime stabilizing is complete. Crews will start forming the paving tomorro. Crews are also excavating the truck well. HVAC contractor is running their ductwork. Hydro seeding around the detention pond is complete,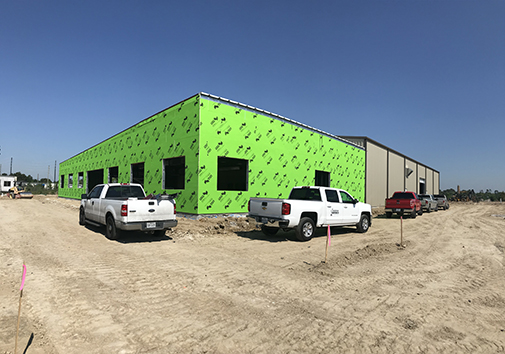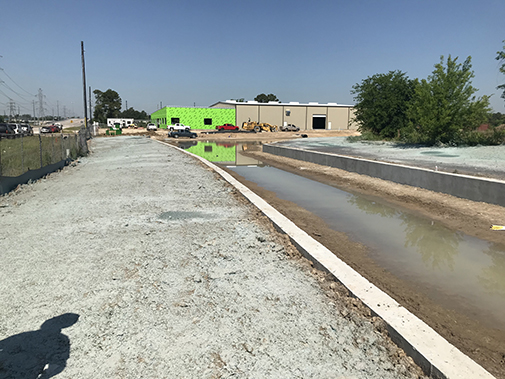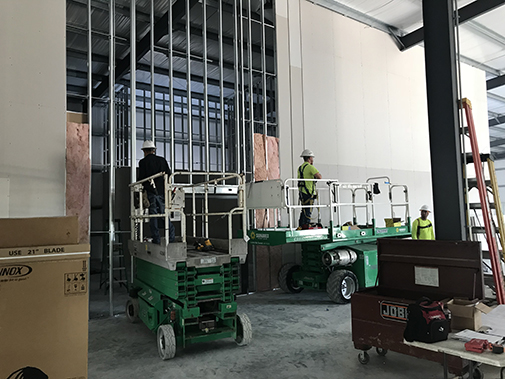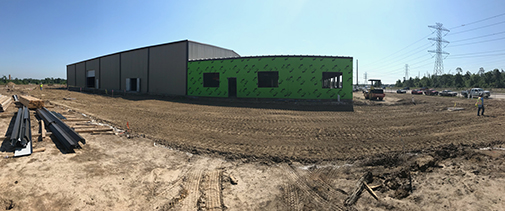 4.02.18 - Crewmen continue to hang steel,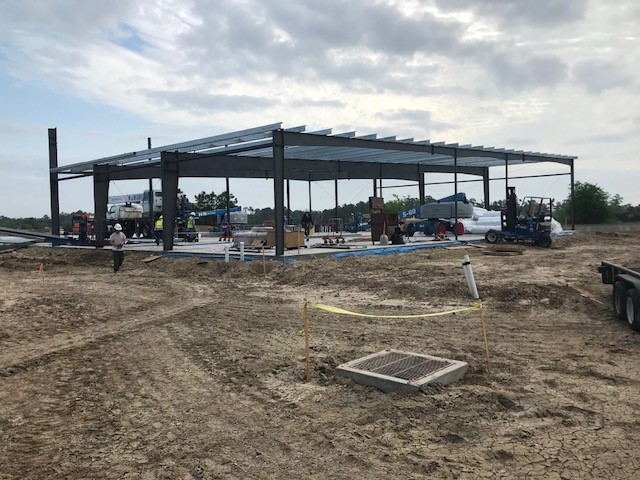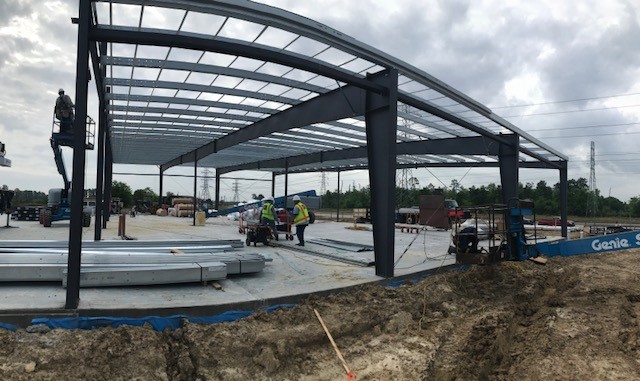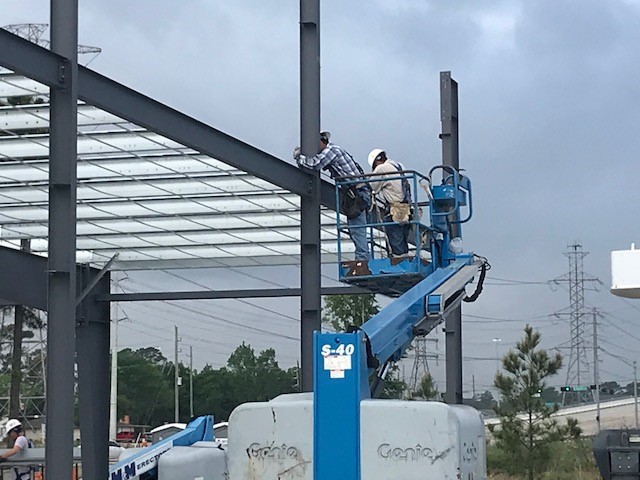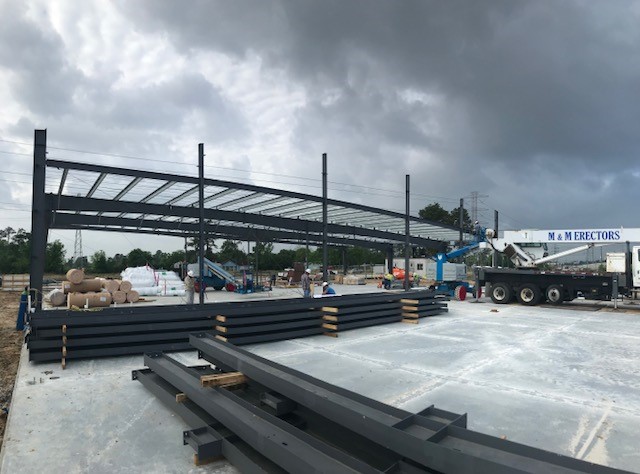 3.27.18 - Crewmen began unloading and erecting steel. The pond's outfall pipe is being installed,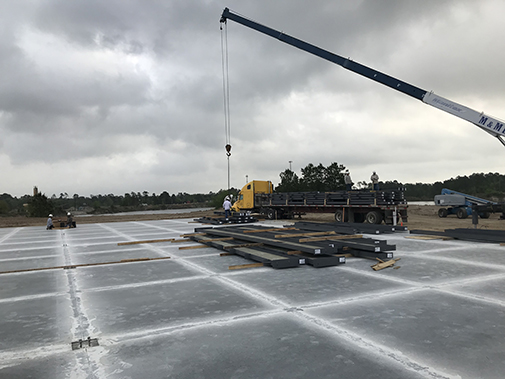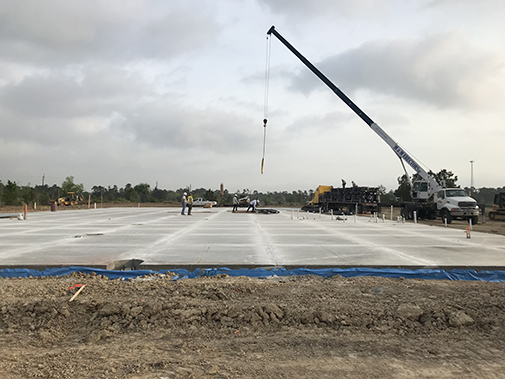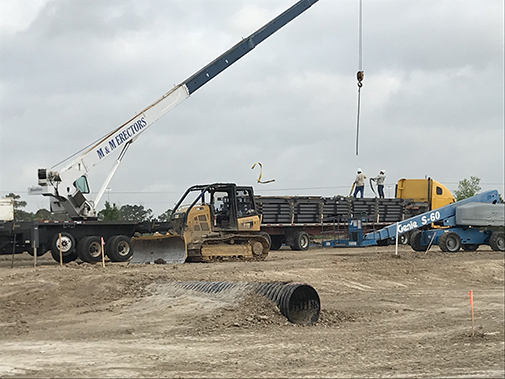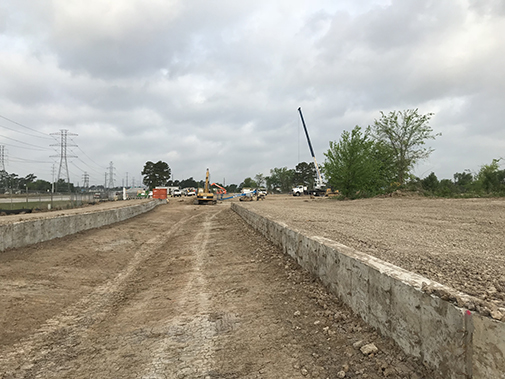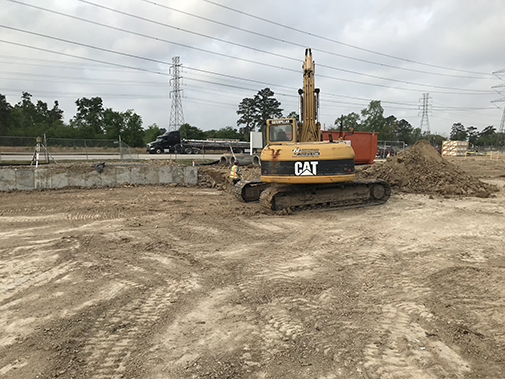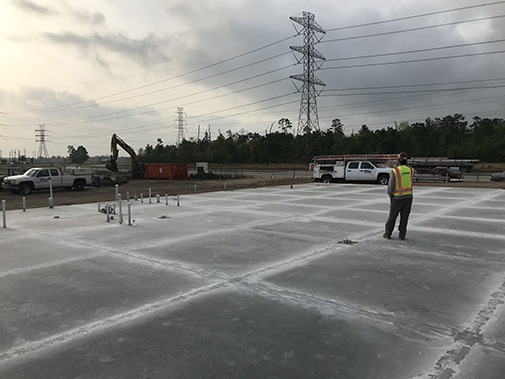 3.19.18 - Crewmen are pouring the building foundation this morning. The storm sewer is 90% complete, plumbing and electrical foundations are 100% complete,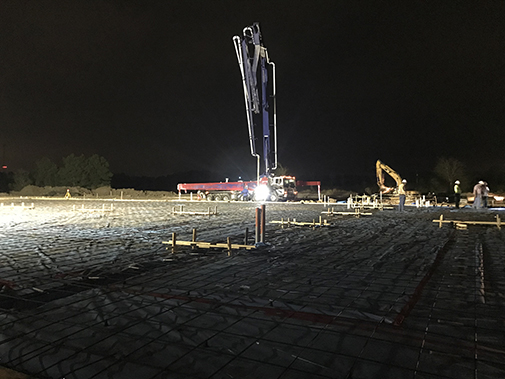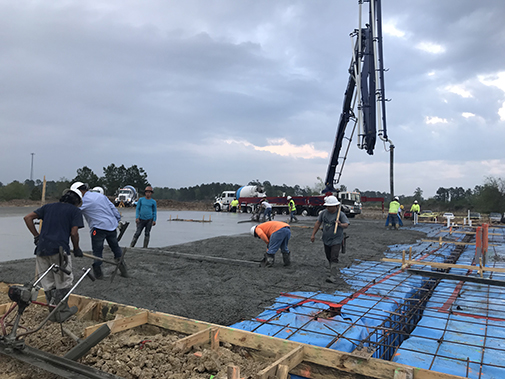 3.02.18 - The retaining wall is complete. The storm sewer is nearing completion.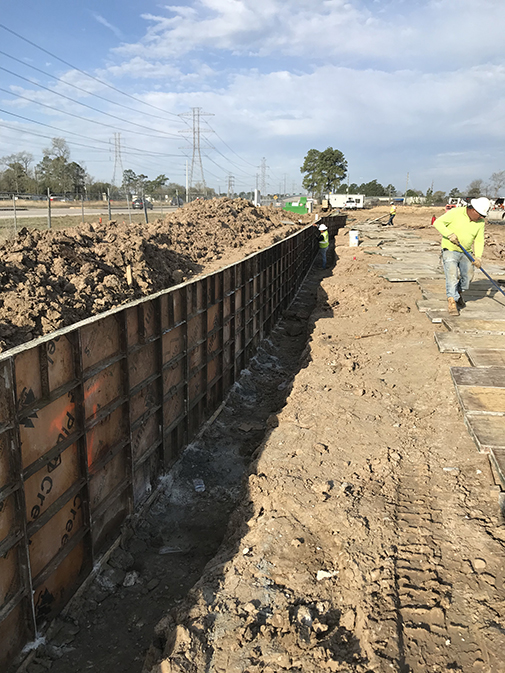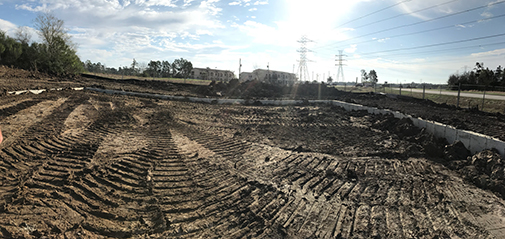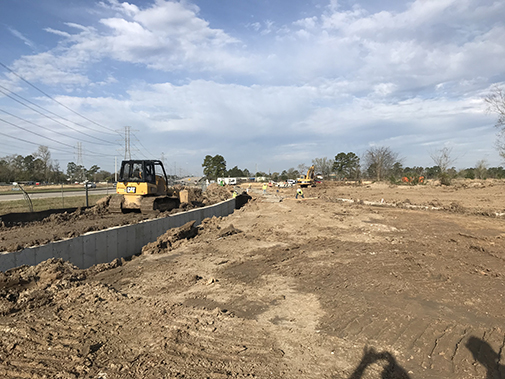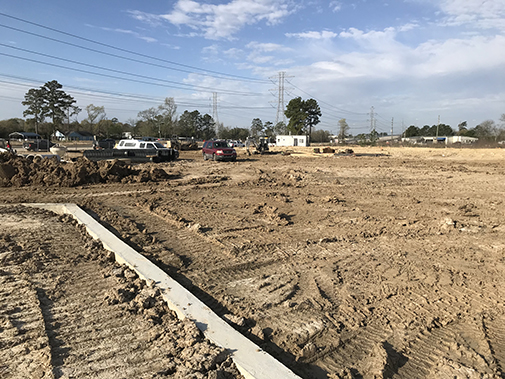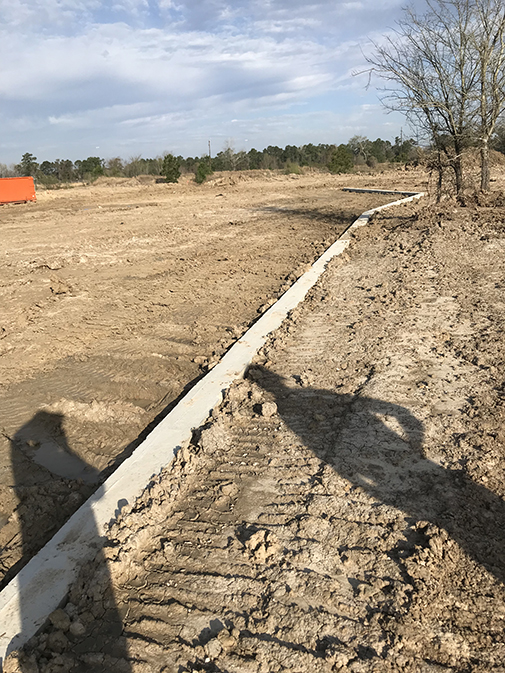 2.19.18 - The retaining wall is 50% complete and the storm sewer work is 85% complete,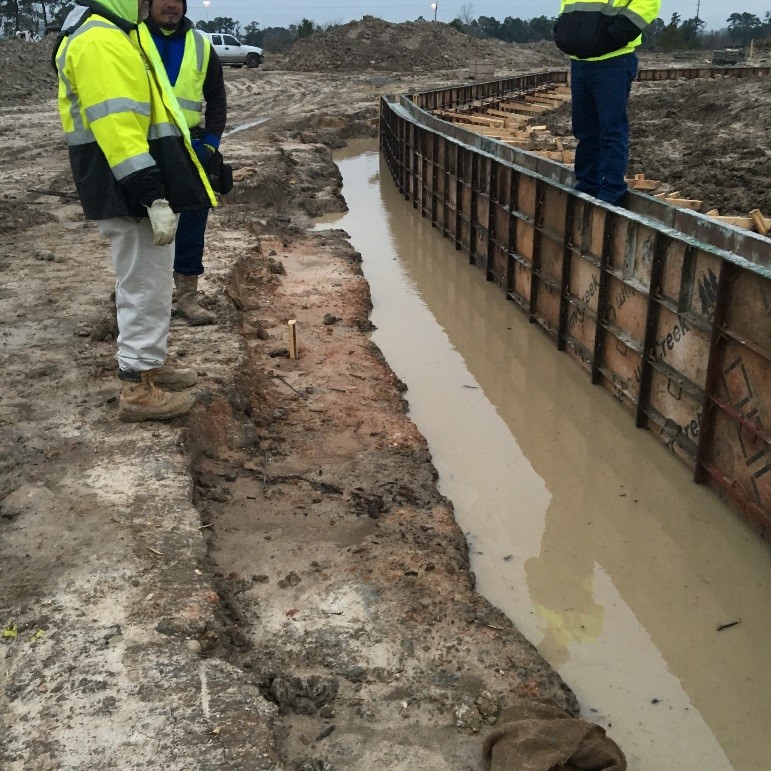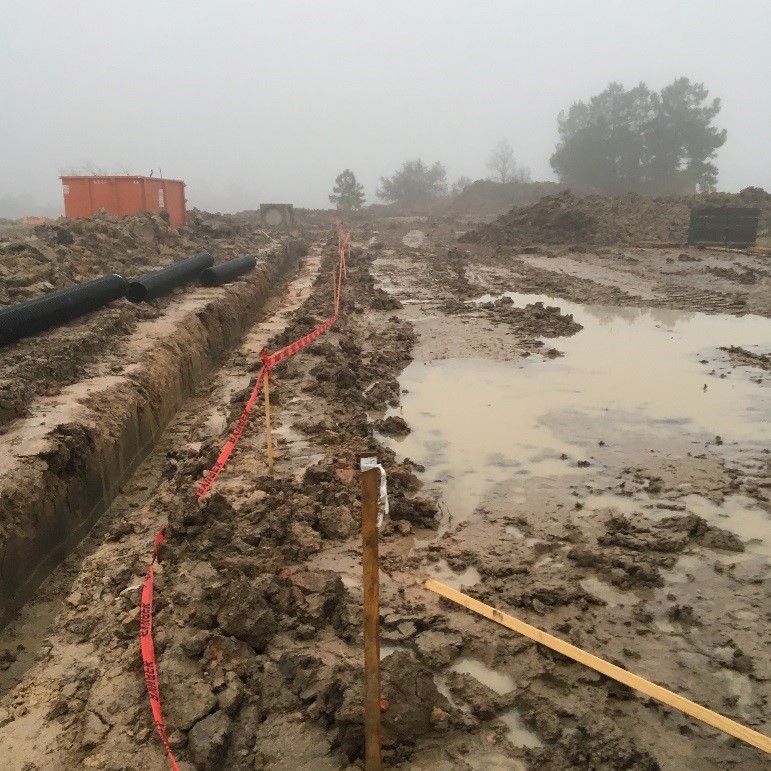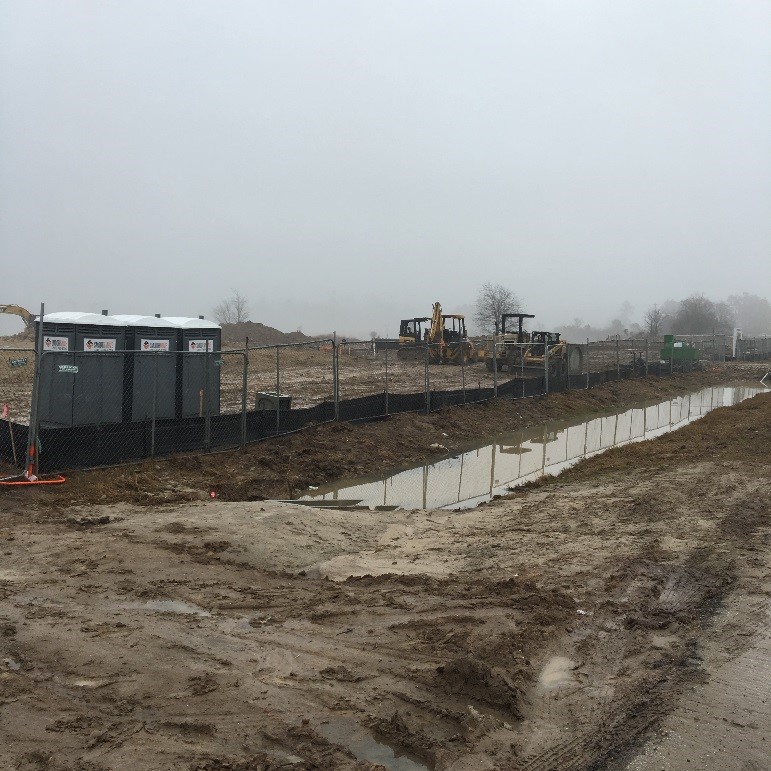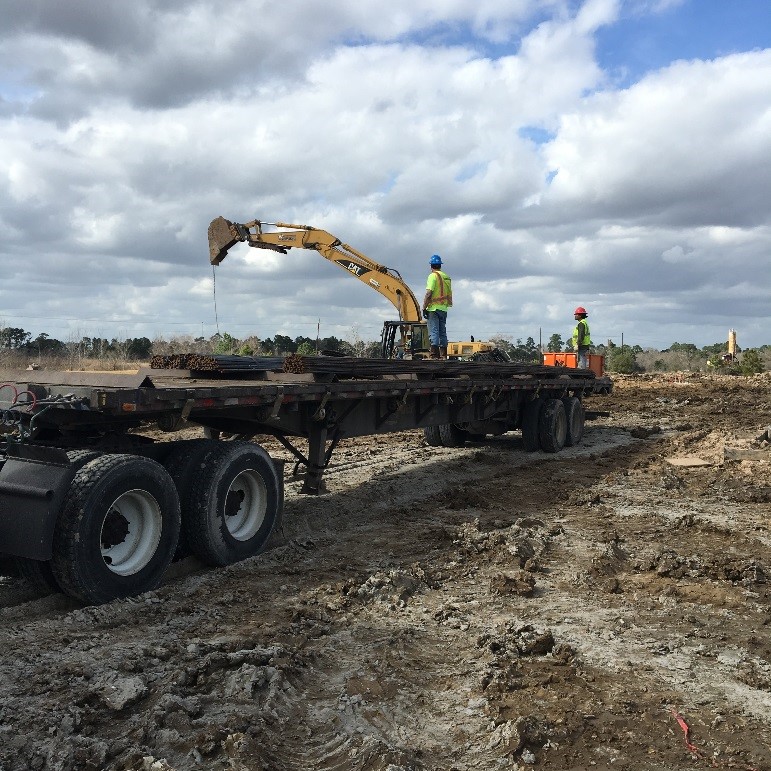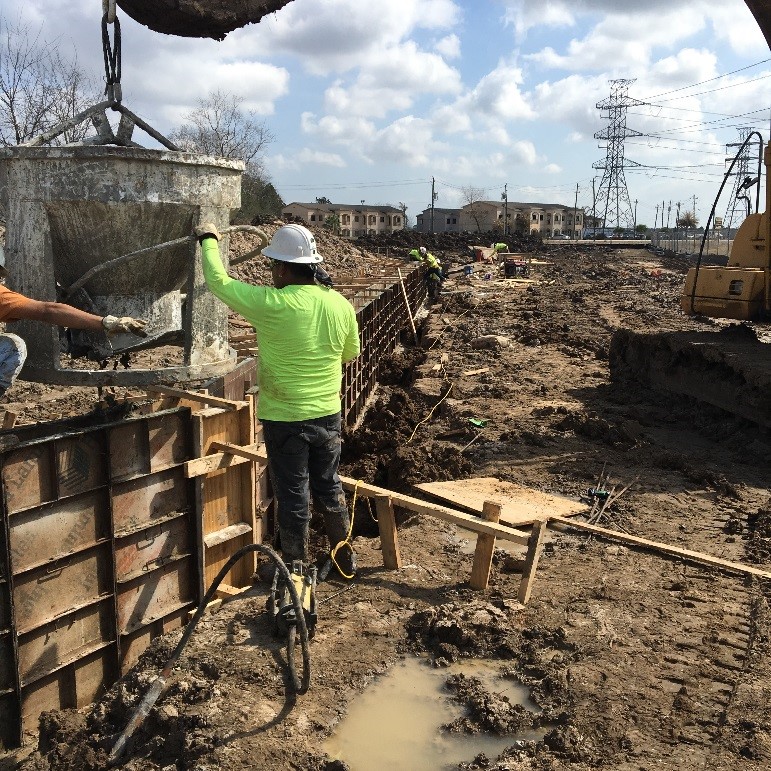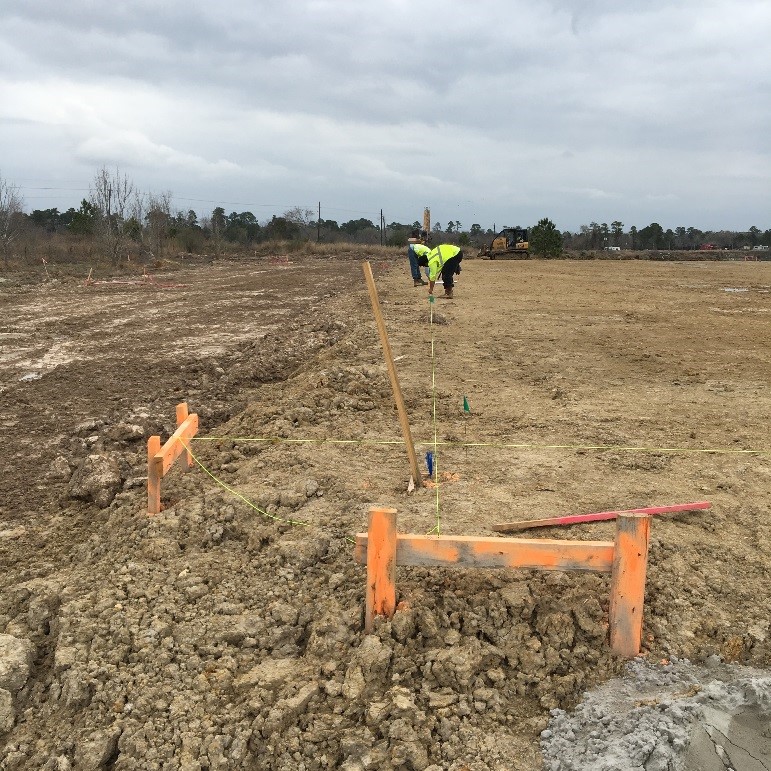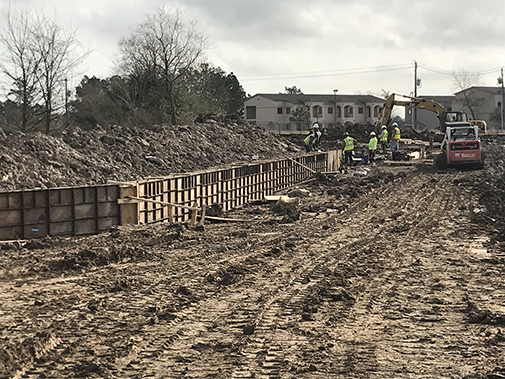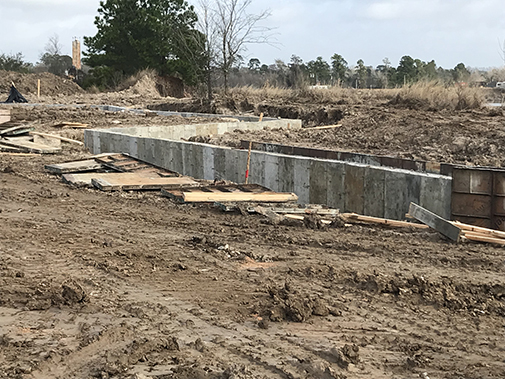 2.12.18 - Approximately 300' of retaining wall is poured. If weather permits, crewmen will start on the foundation piers this week,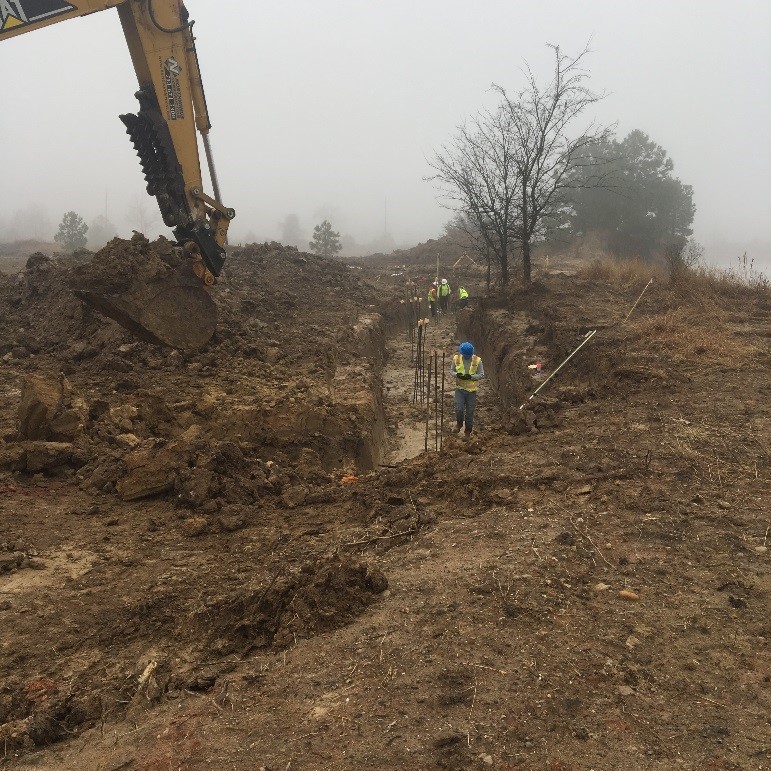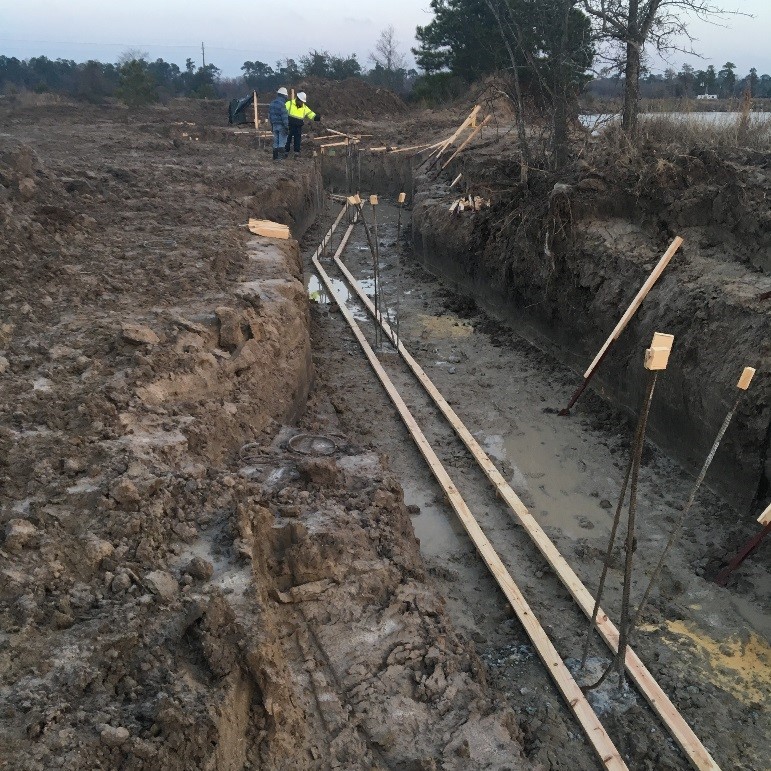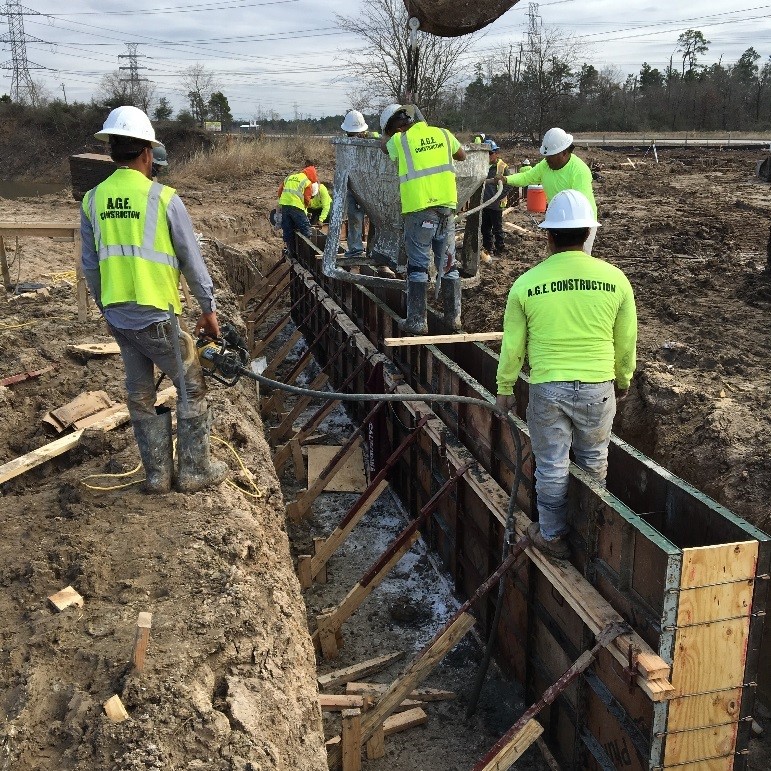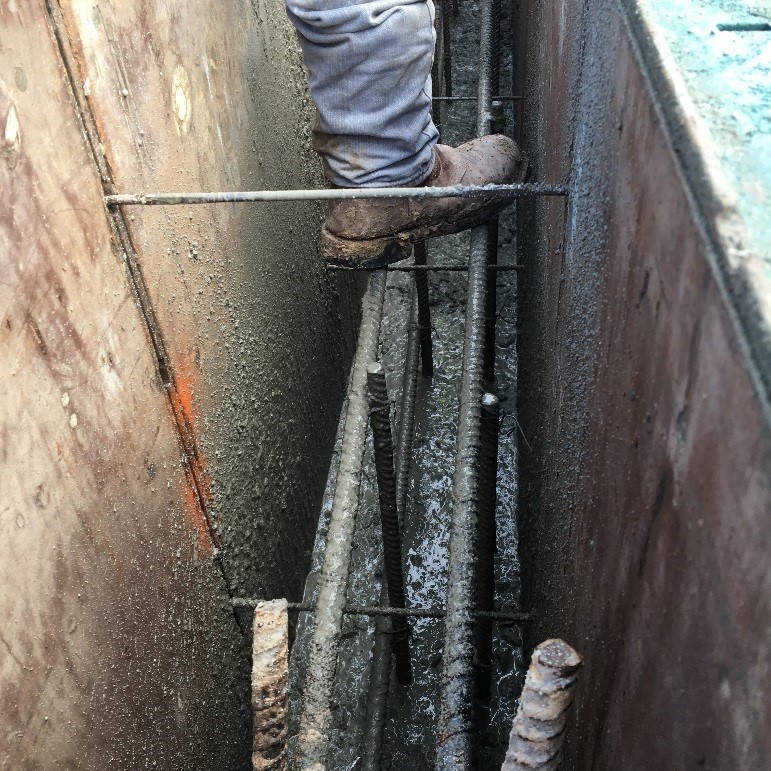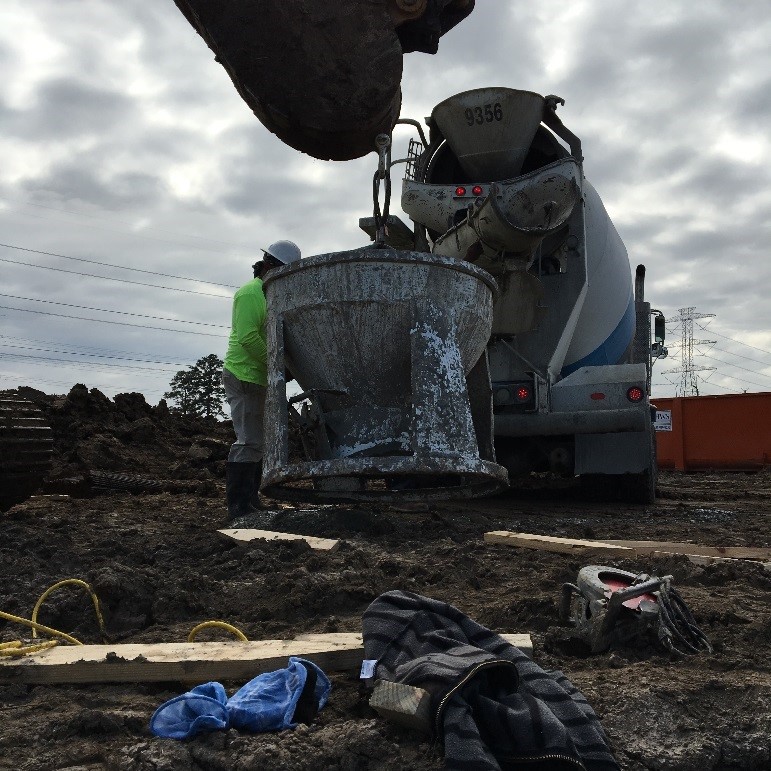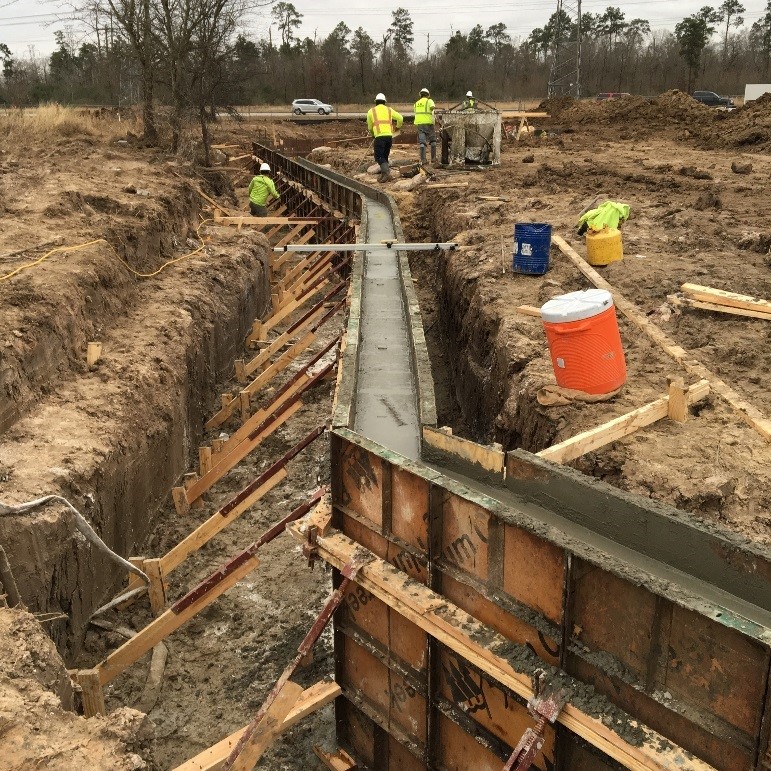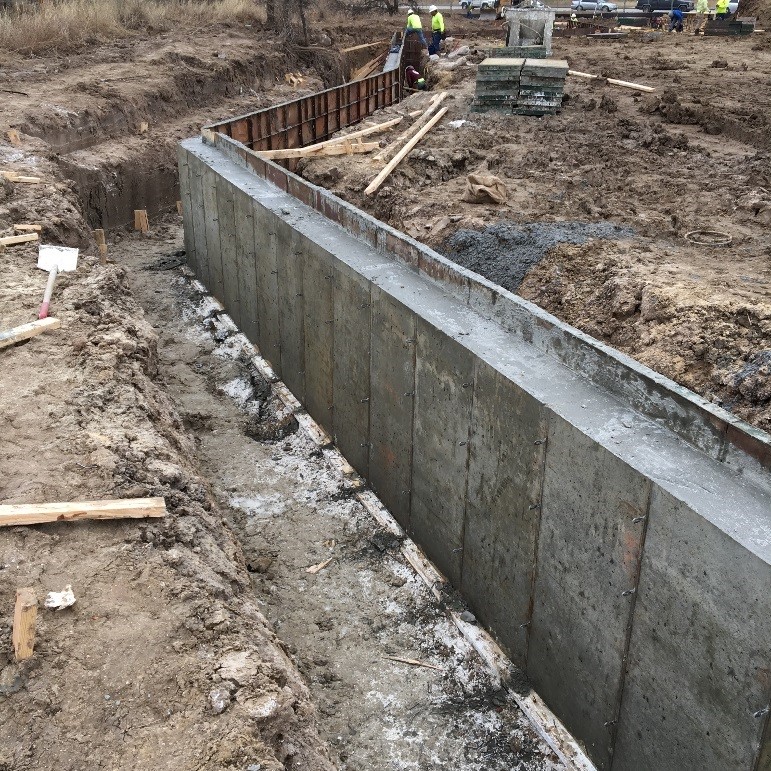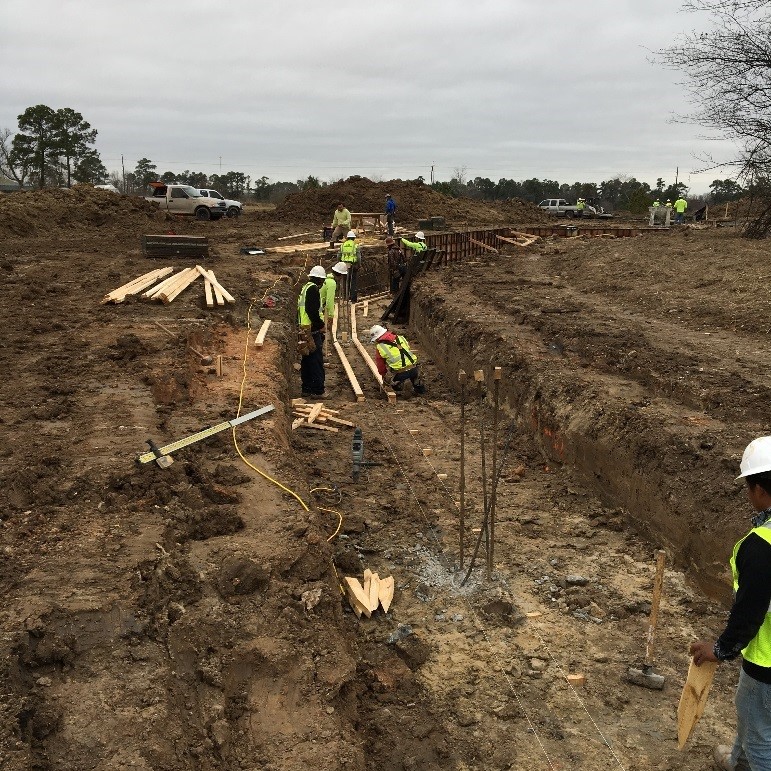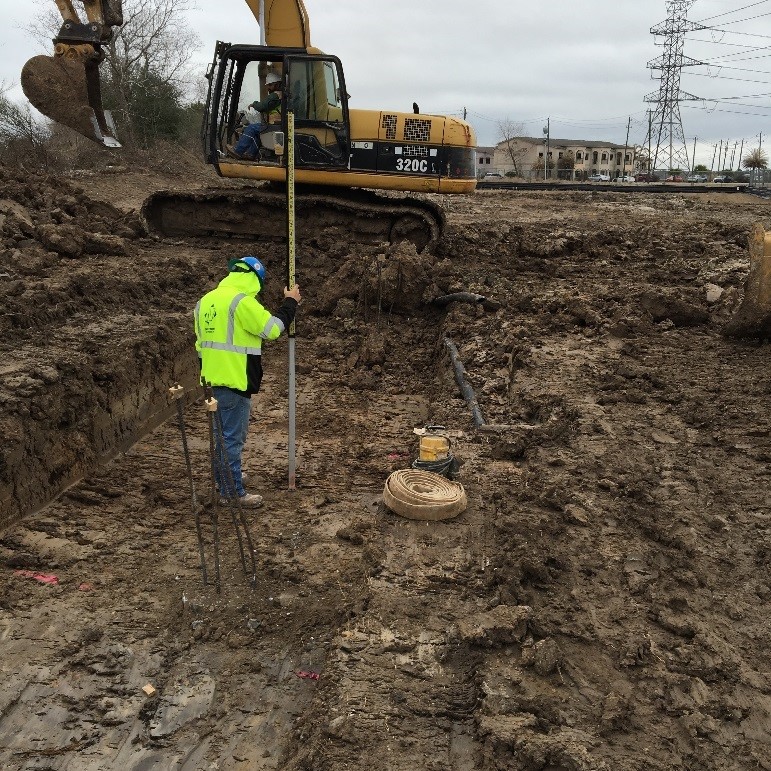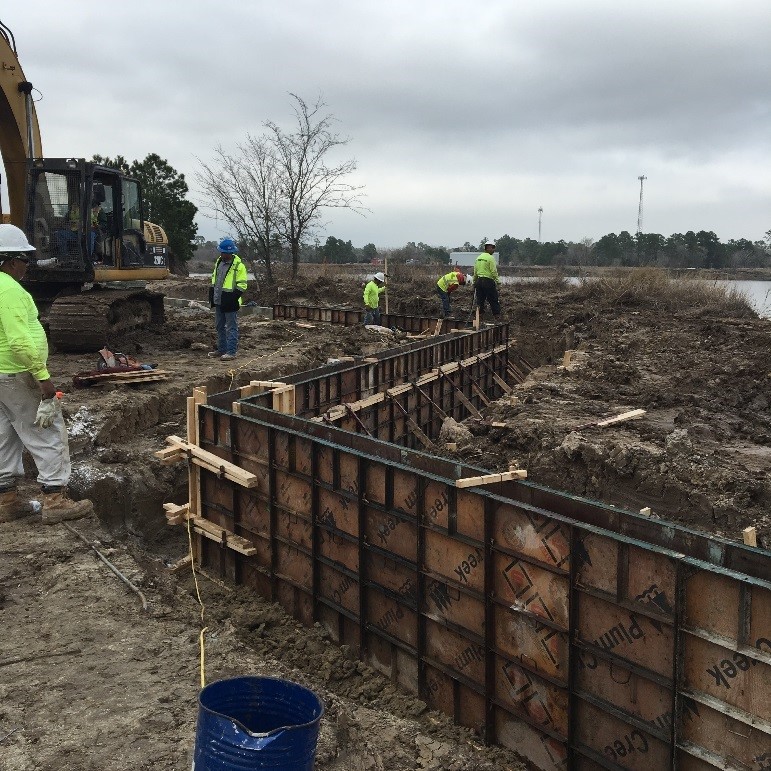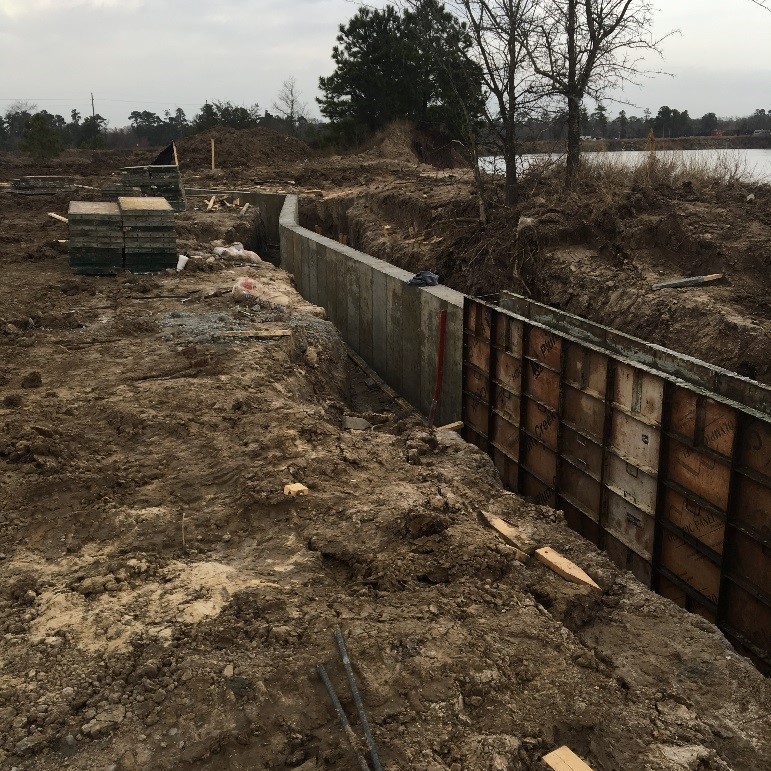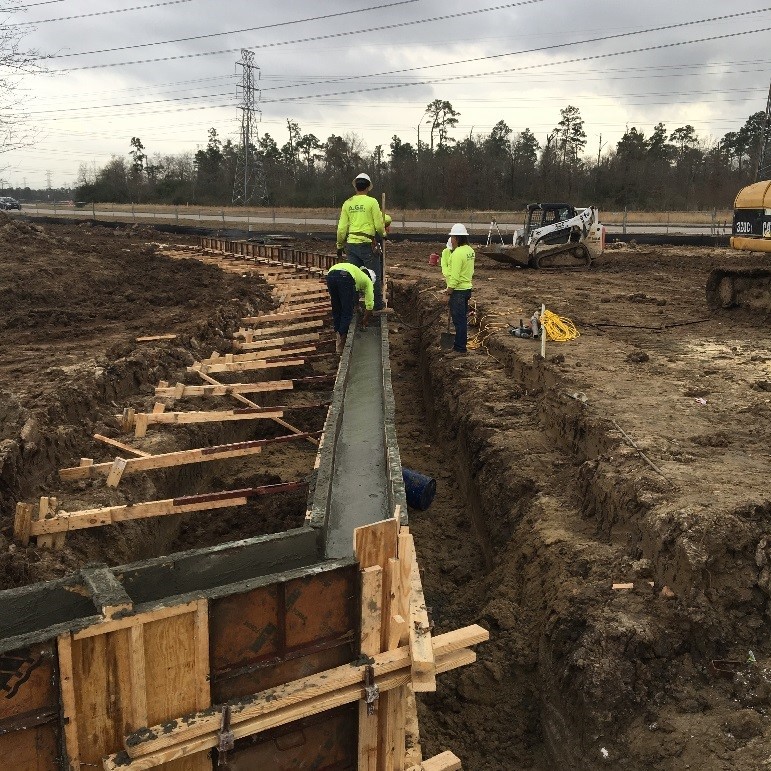 1.23.18 - The retaining wall's location is staked and the concrete crew will start drilling it's piers this week. Northwind's site crew began building the pad for the foundation and laying out the storm sewer,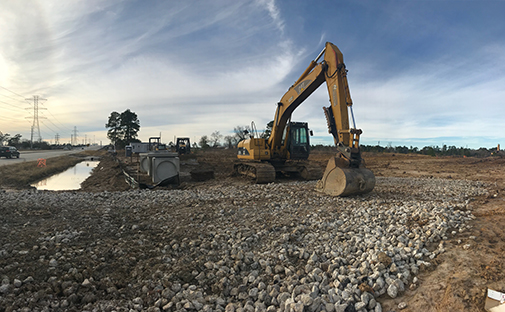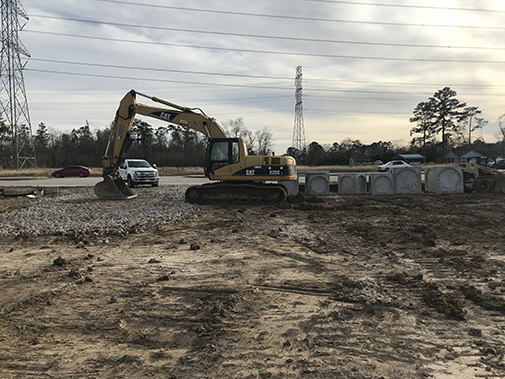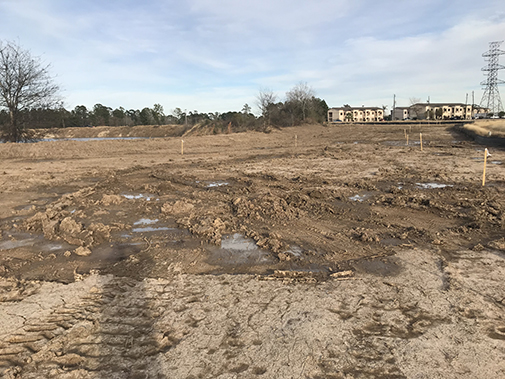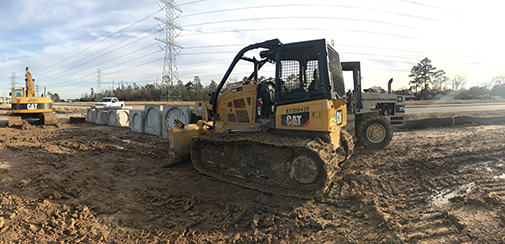 1.12.18 - Vegetation is 80% stripped. Building pad graded down to start fill. Drive culverts and stabilization in. Pad is graded and ready for select fill,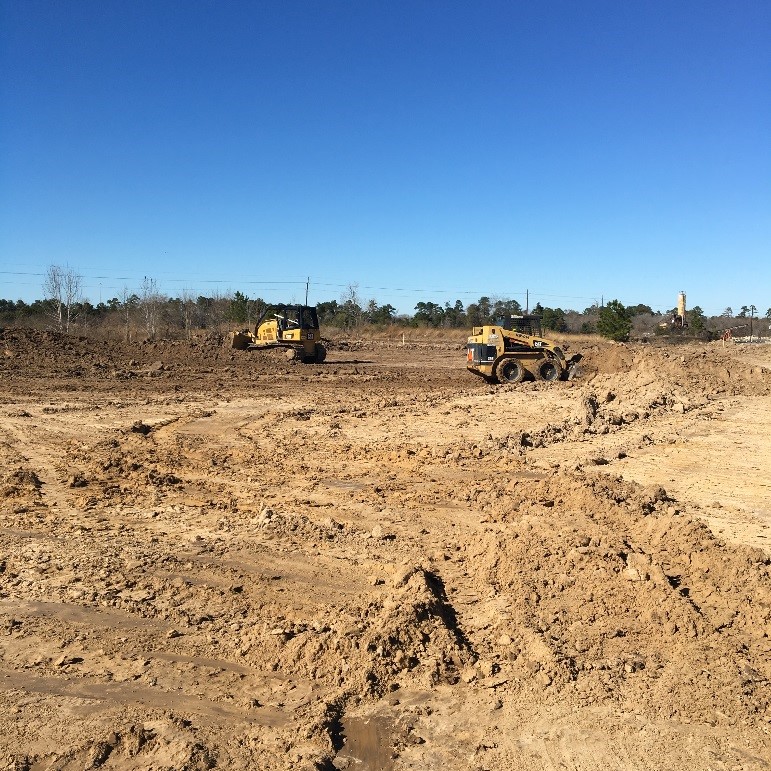 1.05.18 - Site is stripped and excavation of subgrade is complete. Ready to start building the pad for the foundation. Also setting the culverts for the driveways,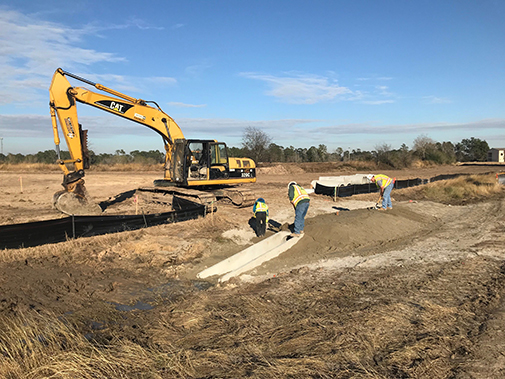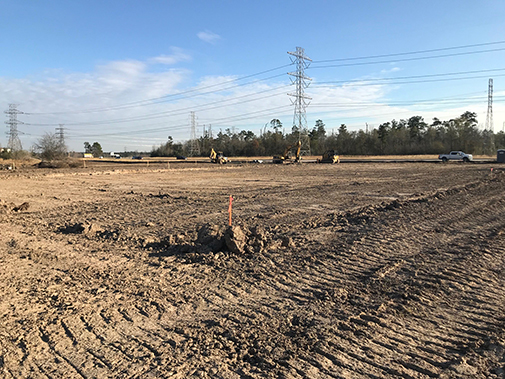 12.18.17 - Sitework began this morning. Crewmen are installing the silt fencing around the perimeter, scraping the site, and setting culverts,