AAA Spring Self Storage | 28,000 SF Storage Expansion | Spring, TX
Below are final photos of this project.
1.06.16 - This project will be complete once CenterPoint provides power, and crewmen stripe the fire lane and finish the fence gate.
12.09.15 - Electrical and metal sheeting continue.
11.03.15 - Crewmen are making fast tracks building the new storage units.
10.13.15 - Crewmen began hanging the red iron for the storage units. Additional paving is scheduled to be poured Friday.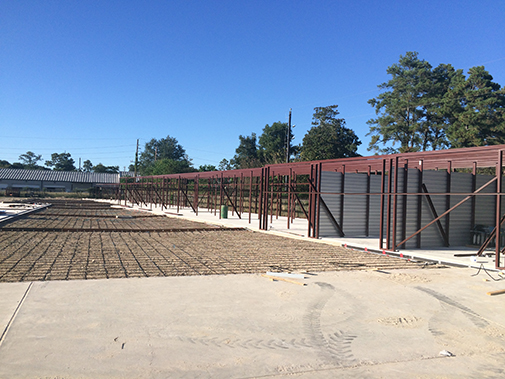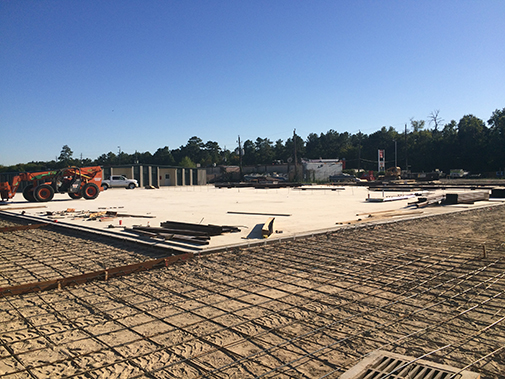 9.29.15 - The foundations are poured, paving will begin the first week of October.
9.22.15 - The foundation pour began this morning.
9.16.15 - The pour is rescheduled for 9.23 due to recent rains.
9.03.15 - Crewmen continue to form for the foundation pour.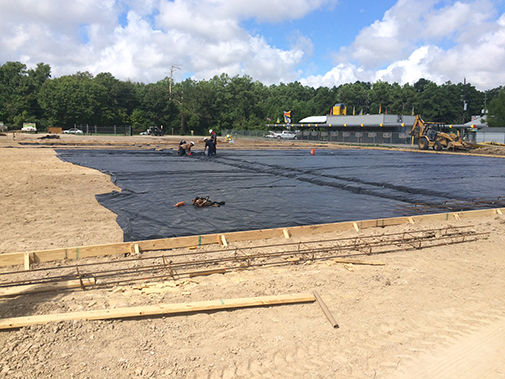 9.02.15 - Crewmen are forming the pad.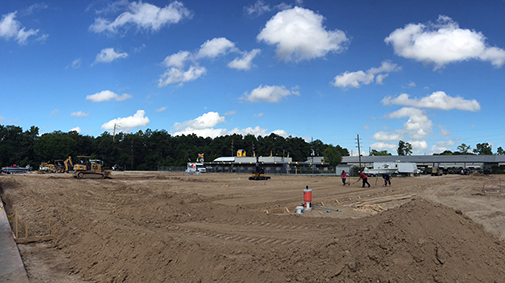 7.29.15 - Site work is underway for the mini storage and boat storage expansion.